Russell Flint Signed Limited Edition Prints
Sir William Russell Flint
P.R.A., P.R.W.S., R.S.W., R.O.I., R.E.
d@art.info

01623 799 309
One of the most celebrated British watercolourists of the 20th century, Russell Flint is known for his remarkable technical skill and precision.
Russell Flint was president of the Royal Academy, and also president of the Royal Watercolour Society for twenty years from 1936.
He was knighted in 1947 for his services to art, and the Royal Academy held a solo exhibition in honour of his paintings.
Painting in several countries including France, Italy, Switzerland and Scotland, Russell Flint was captivated by the distinctive and unique character of these lands.
Today his work is exhibited in numerous institutions around the world including the Victoria and Albert Museum, the British Museum and the Art Institute of Chicago.
Over thirty years specializing in Russell Flint's paintings and widely regarded as the world's leading authority
These signed limited edition prints were published between 1924 and 1969, each one personally signed by Russell Flint.
The printing process used was of the highest possible standard available at the time, and many limited editions were printed in Austria using a 'state of the art' process, collotype, developed by Max Jaffe.
The earlier signed limited editions tended to be rather small runs of 325 copies, but as demand increased,
by the 1960s most editions were 850 each one overseen and stamped by The Fine Art Trade Guild, whose blind stamp was taken as a guarantee of authenticity and highest possible quality.
Almost 60 years later many of the prints in these editions are lost, damaged or irretrievably faded,
which has made the few surviving prints that remain in good condition to be very sought after. A collector could sometimes wait years to find a particular Russell Flint print in good condition.
Click on titles or image for Large pictures and Details; (Signed limited edition prints Published between 1924 and 1969; alphabetical order)
---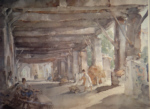 Gossip after market, Perigord
Signed print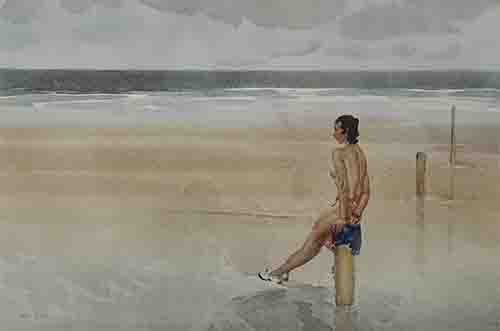 Halcyon Days
Signed limited edition print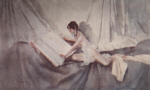 New Model Inspecting
Drawings of her Predecessor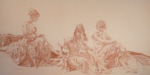 Teresa, Yolande and Anne-Marie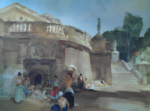 Under the Palace Terrace, Compiegne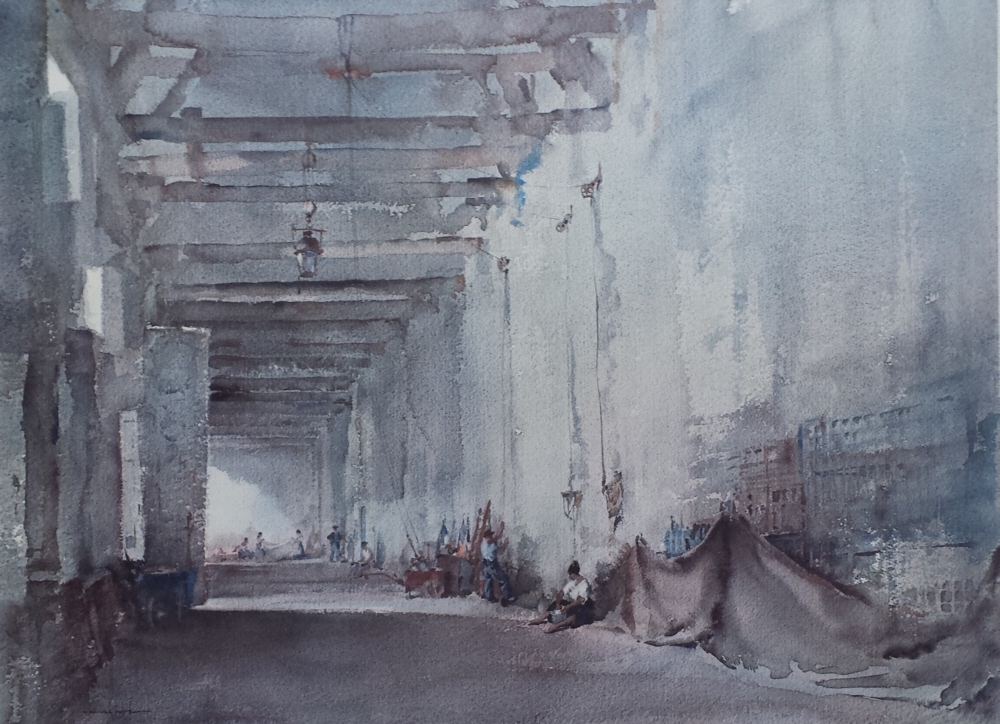 White Interior
Chateauneuf sur Loire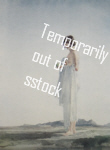 Eve, the girl with bobbed hair
Signed print
---

England 01623 799 309


Visit the studio in Nottinghamshire.




We have specialized in the watercolour paintings and prints by Sir William Russell Flint for over thirty years, and have on display over
500 edition prints, signed and unsigned; Also original watercolour paintings and red chalk drawings, for sale.
The limited edition prints, particularly the signed, limited edition prints (ie. pre 1969) were very sought after at the publication date,
and the entire edition could be sold out within several hours of release.
There is no 'second' edition, these are the original signed, limited editions that have over the years become highly collectable and
sought after works of art, some of which are over seventy years old.
Recognized worldwide as a fine watercolour master, Flint's work enjoys the prominence amongst a collection of the finest and most experienced painters of our time.

You may be interested to view two of our websites featuring the work of highly regarded wildlife artist, David Shepherd read more
and the paintings of Britain's most sought after artworks by L.S. Lowry read more.