Over thirty years knowledge and regarded as an authority on Russell Flint's prints and paintings
Listed and illustrated below is an 'open' edition print, used for calendars.
This print does not have any value and is purely decorative.
The signature on the image is part of the original painting, ie. a printed signature, and does not come under the term 'signed print',
Signed prints have been personally signed by the artist; usually just off the image bottom right.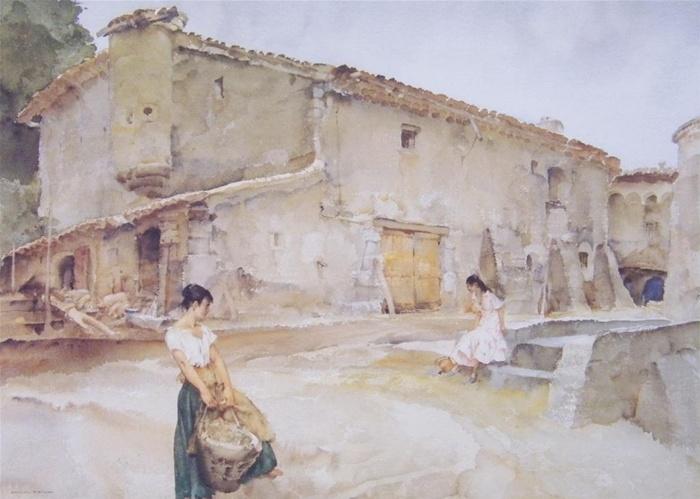 The Unexpected Spaniard
Should you wish to explore the area in France that Sir William spent so much of his time this holiday house in the Dordogne
see here
can provide
a beautiful experience for those who enjoy the countryside and the many towns and villages of great character.