Conversation St. Martin d'Ardeche
Sir William Russell Flint
P.R.A., P.R.W.S., R.S.W., R.O.I., R.E.
---
---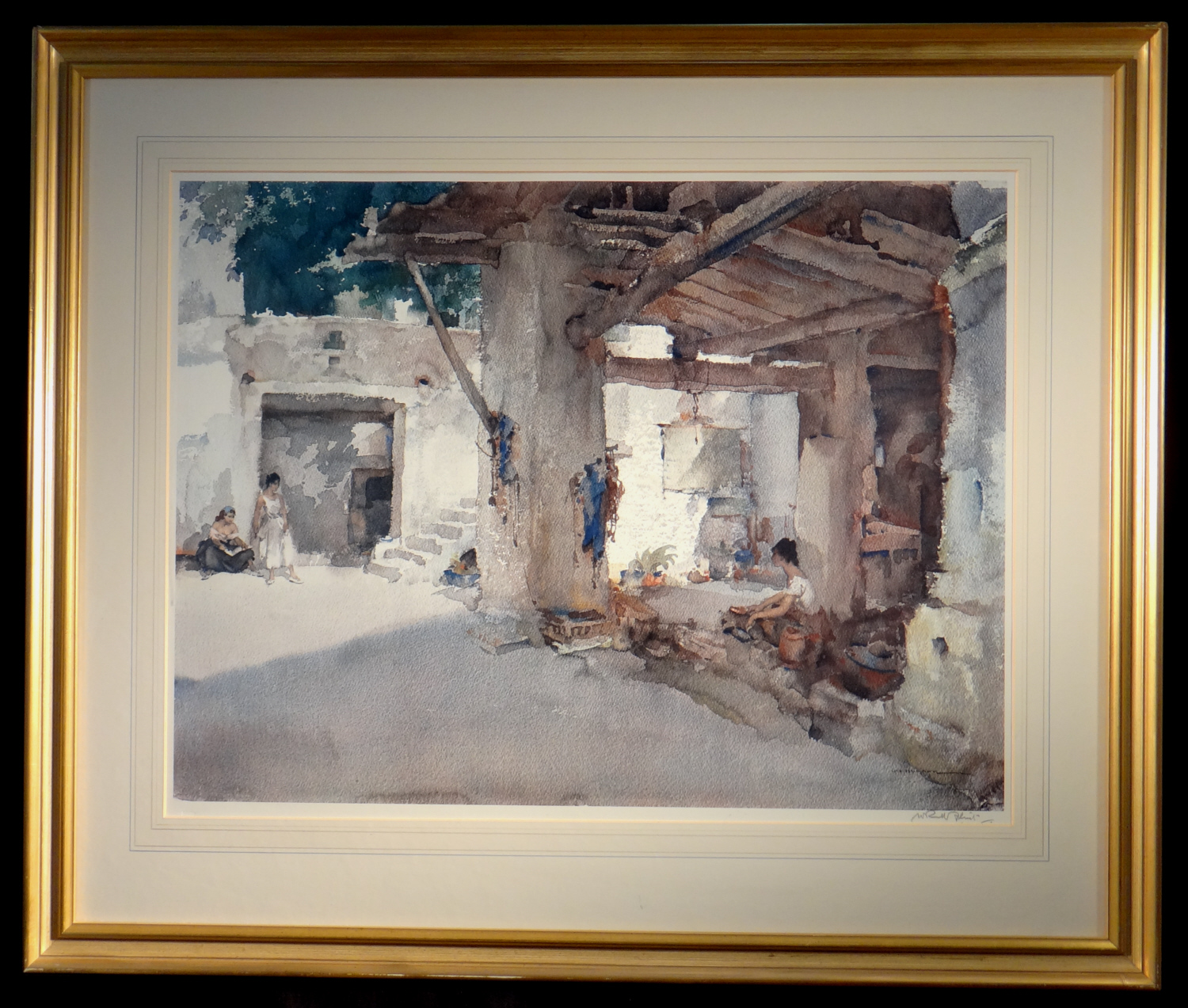 'Conversation, St. Martin d'Ardèche'
Date of Publication October, 1968.
Signed,Limited Edition print of 850.
Image size 20" X 26.5"

Remarkably, after almost 50 years after Russell Flint's painting, the scene remains the same, please see the photo below, taken in April, 2017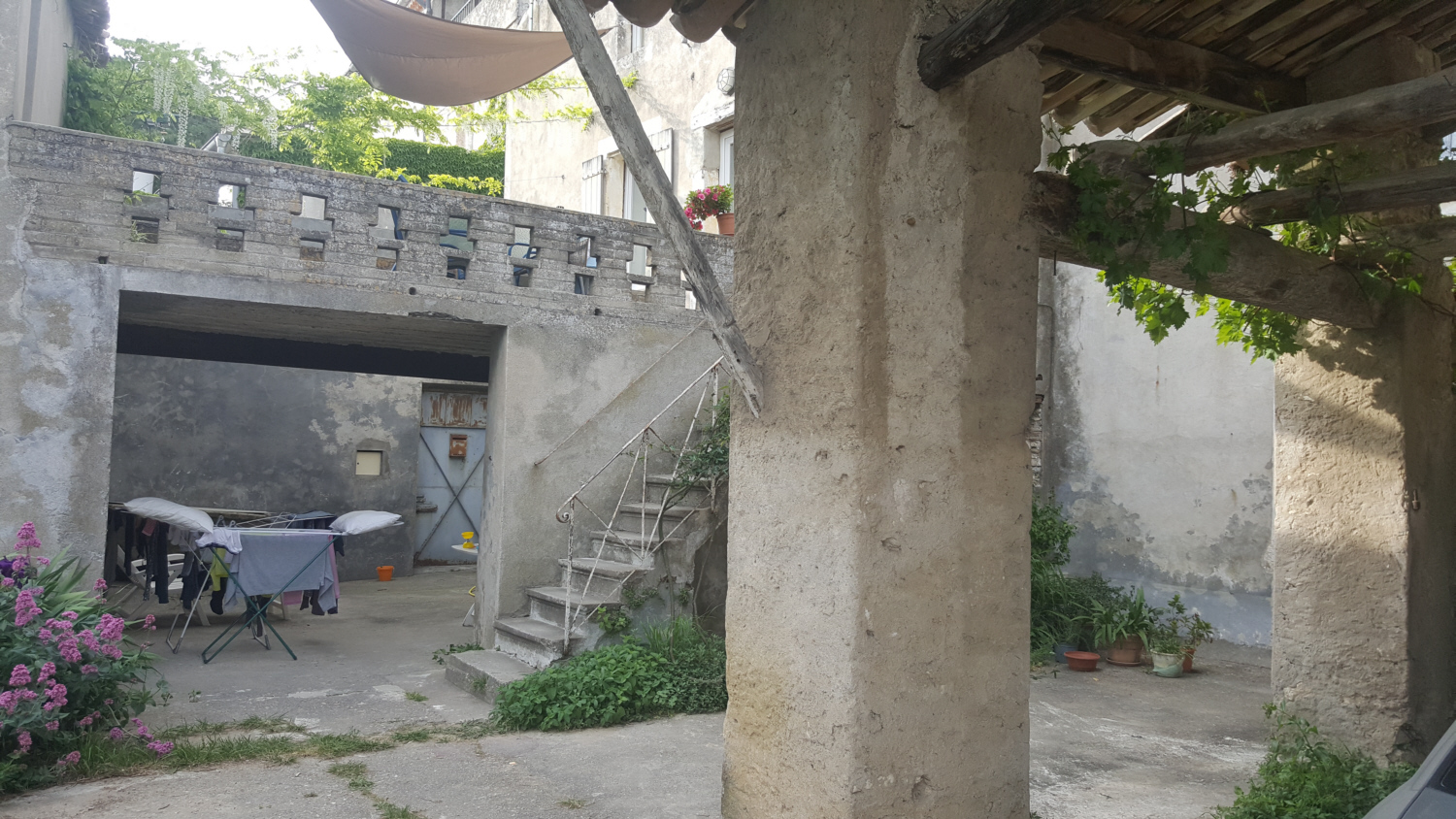 The Ardeche river, in it's rush to reach the Rhone, has carved a tortuous route deep into the limestone massif,
to produce the most awe-inspiring scenery through which those who are so inclined attempt to pass in cockleshell canoes.
For the less adventurous the road which follows it at high level gives vistas enough.
When eventually the massif gives way to gentler country the river slows and deposits the wide banks of shingle where in summer
local girls swim and sunbathe, families picnic and artists come to paint.
Here on the north bank, facing the last of the white cliffs is St. Martin d'Ardèche; on the terraces one can dine sumptuously
on trout straight from the cool clear river;
Sir William loved to wander in the shaded fringes of the village and paint such semi-interiors as this conversation piece.
---
England 01623 799 309
Visit the studio in Nottinghamshire, or arrange a private viewing of prints or original paintings in your home.
Should you wish to explore the area in France that Sir William spent so much of his time; This holiday house in the
Dordogne
can provide
a beautiful experience for those who enjoy the countryside and wish to visit the many towns and villages of great character. You may be interested to view two of our websites featuring the work of highly regarded wildlife artist, David
Shepherd
and the signed prints and drawings of Britain's most sought after artworks by L.S.
Lowry
here.