The images below are original watercolour paintings and red chalk drawings curently for sale in the studio.
The image size, location, provenance and full details can be seen by clicking on the small pictures.
Many of the paintings show Russell Flint's journey through France, the model is often Cecilia Green.
Please click on the title or image for Large pictures and Details.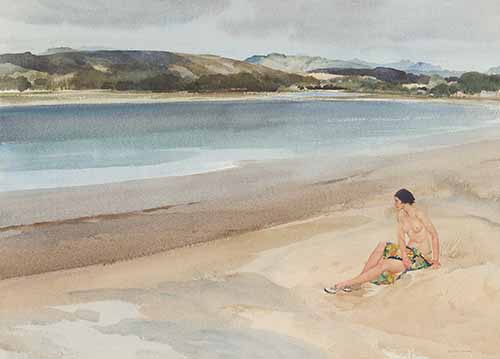 Portrait of Denise
original painting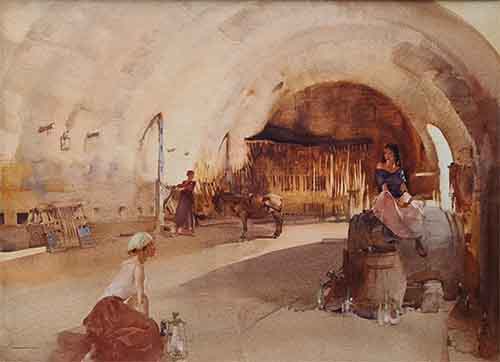 An Angevin Interior
original painting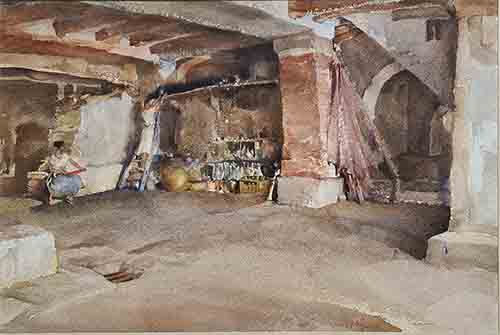 The High Shelf, Richelieu
original painting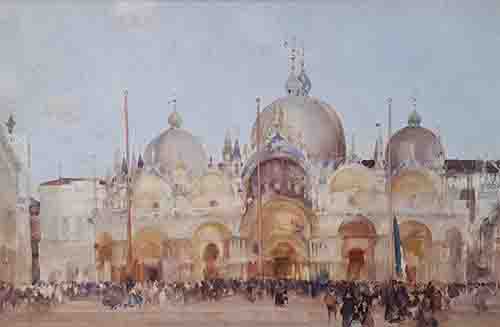 Piazza San Marco, Venice
painting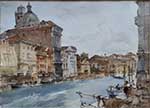 The Grand Canal Venice
original painting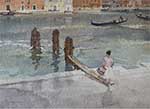 From a window in Venice
original painting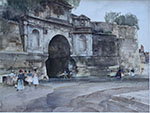 La Porte Chapelle, Compiegne
original painting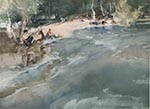 The Cere at Bretenoux
original painting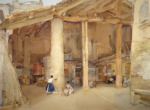 Vaunaveys, France
original painting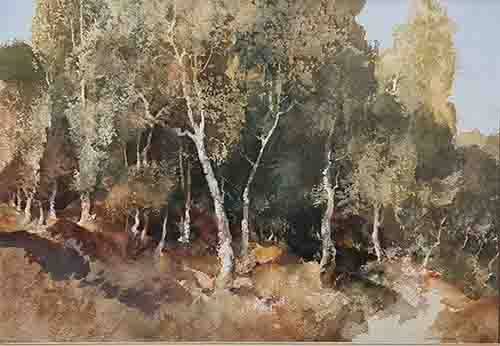 Woodland, Surrey
Original Painting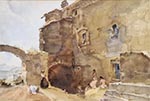 The Bathers
Unrepentant nymphs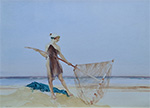 The Shrimper
watercolour painting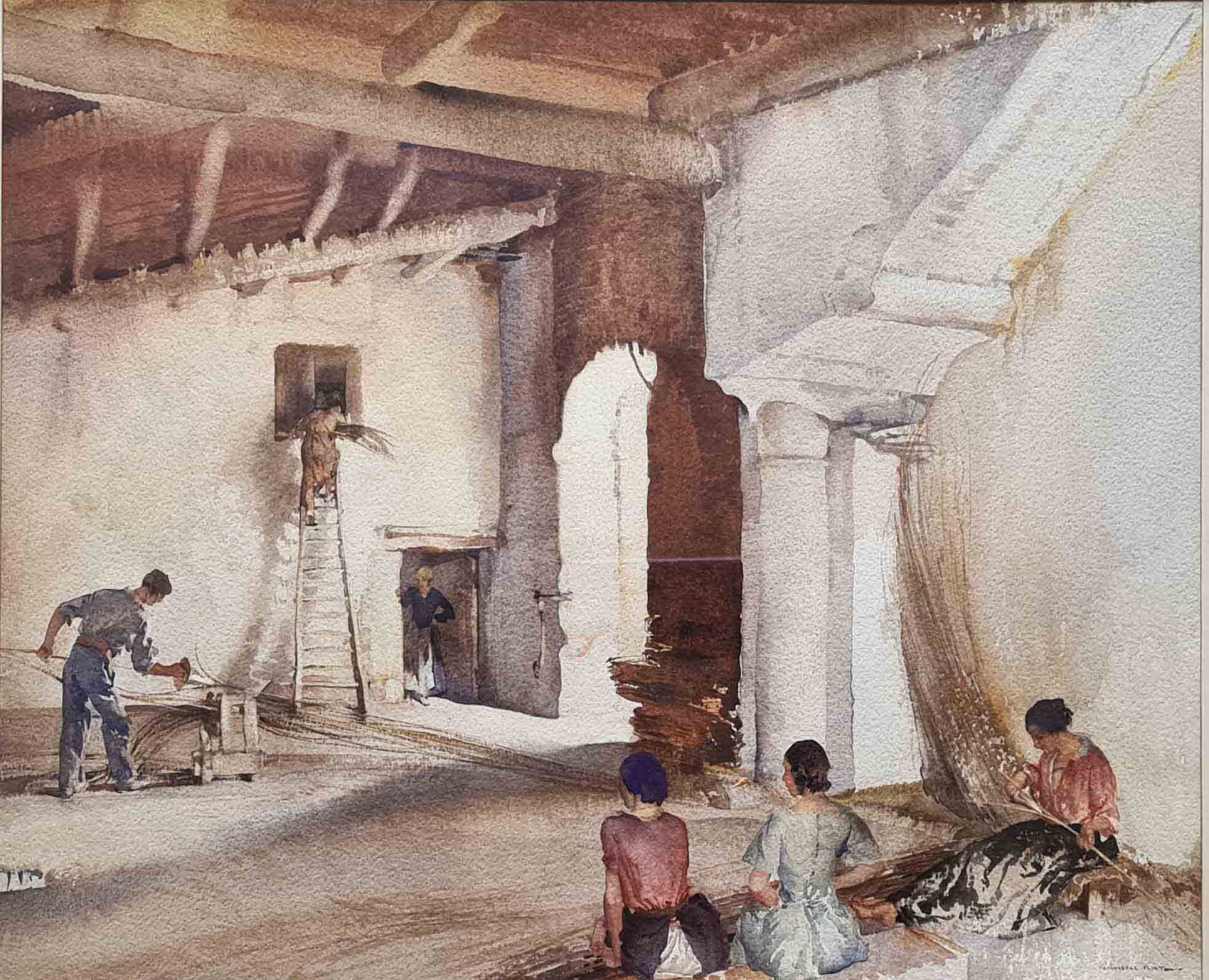 Osiers en Provence
original painting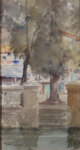 Brantome, France
original watercolour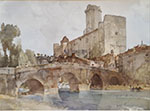 Bourdeilles sur Dronne
Paintings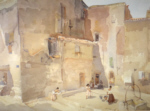 Sunlit Square, Languedoc
watercolour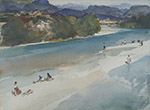 Washer Women by the Drôme
Watercolour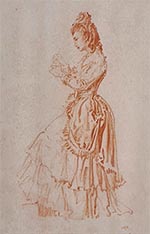 Girl in Spanish dress Mantilla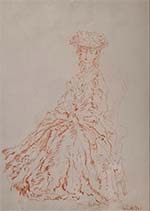 Portrait of a lady
Original drawings


The Well at St. Jean de Cole
pencil drawing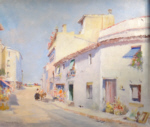 Spanish Street Scene with Donkey
Original Oil Painting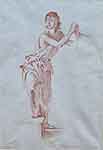 Sandrine
red chalk drawing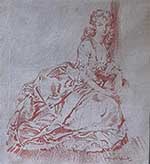 Rosalinda
Original Red Chalk Drawing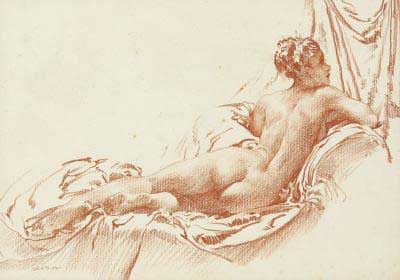 Nude
Original Red Chalk Drawing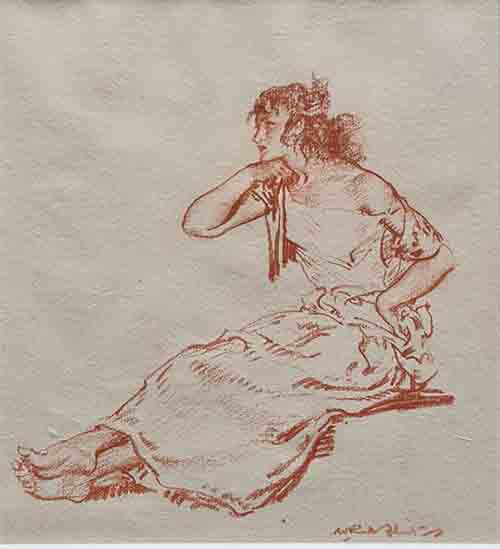 Seated Figure
Original Red Chalk Drawing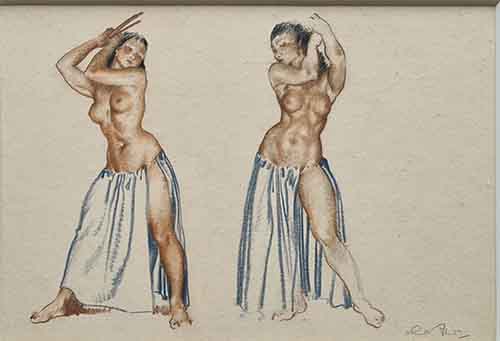 Two Figures
Original Red Chalk Drawing
Over thirty years specializing in Sir William Russell Flint's prints and paintings and widely regarded as the world's leading authority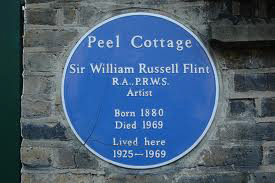 The Plaque outside Flint's studio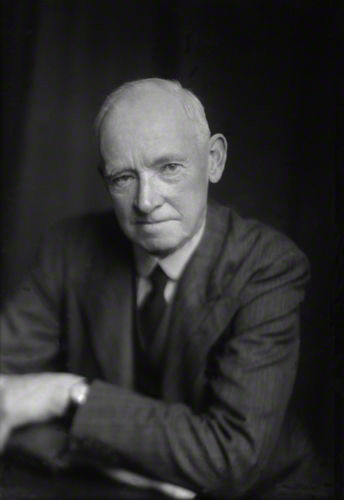 Sir William Russell Flint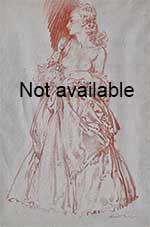 Ambrosine
red chalk drawing
Russell Flint Paintings and Originals artwork for sale
The above paintings are a collection of original artwork for sale by the late Sir William Russell Flint
His main painting medium was watercolour; There are also several original red chalk drawings, and pencil sketches.
Having attended the Royal college of art in Edinburgh, he trained as a draughtsman for six years at an Edinburgh printers.
This undoubtedly provided him with the skills and self discipline to create very precise and meticulous paintings.
He was an official war artist, which again... before the age of cameras, was an extremely important job to recreate the exact scene,
be it on a battlefield, or most importantly to accurately illustrate wounds and diseases
William Russell Flint received a knighthood in 1947.
His work was given supreme prominence by a retrospective exhibition in the Diploma Gallery of the Royal Academy 1962.

Russell Flint's paintings were collected not only by private individuals, worldwide, but many of his watercolours are now hanging in museums throughout the world.
The evolving passion in his work led him to the French countryside, where he enjoyed painting and travelling across many rural landscapes
and produced a fine selection of original paintings, many of which were published as signed limited edition prints.
Portrait of Consuelita Carmona
The river Dronne at Brantome
Paintings sold from various sources
Cecilia reading poems
La Dronne
The Well in Saint Jean de Cole
If you wish to visit the beautiful countryside and villages in the south west of France where Sir William Russell Flint spent much of his time painting,
a beautiful holiday house in
Dordogne
is to let throughout the year.
Russell Flint Originals, Paintings, Watercolours for sale

On display in the studio, 500+ signed, limited edition prints and paintings