Market Hall, Cordes
Sir William Russell Flint
P.R.A., P.R.W.S., R.S.W., R.O.I., R.E.
---
---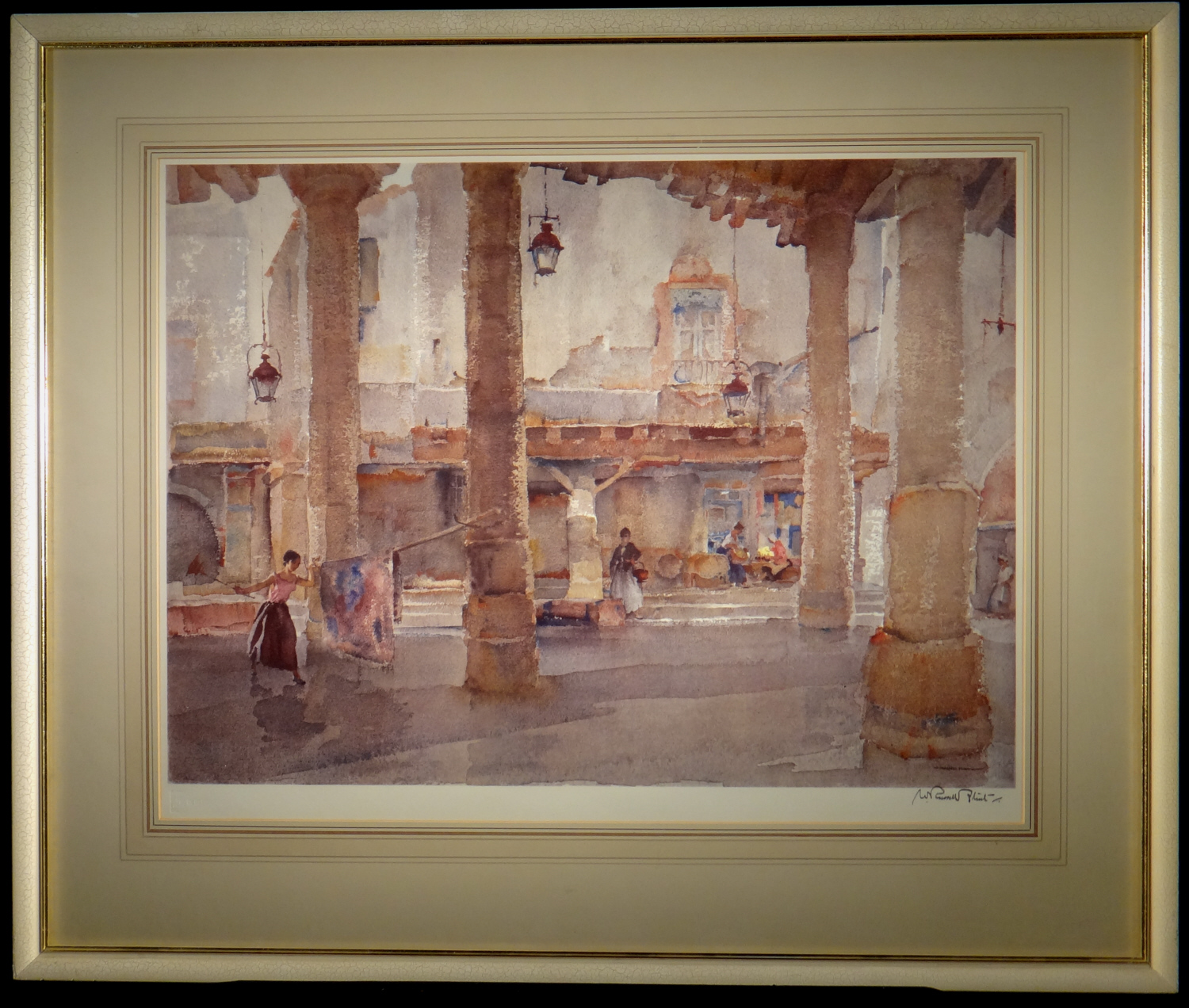 'Market Hall, Cordes'
Date of Publication; April, 1963.
Signed,Limited Edition print of 756.
Image size 16.75" x 22.75"
The above image is in mint condition; most of the edition is now similar to the photo below.

---
Often listed in fine Spanish style as "Market Hall, CORDEZ", this subject is one of a series painted in the Albigensian sanctuary of Cordes in south west France.
"Cordes-in-the-sky", so called from its hilltop situation from which it dominates the surrounding countryside, was founded in 1222 by Raymond VII of Toulouse - a distant ancestor of the artist
Toulouse - Lautrec. Its purpose was to provide a fortified refuge for Cathar heretics and it suffered much during the internecine religious wars of the 13th Century. Russell Flint was fond of recounting
the story of the Papal Inquisitors who, having supervised the burning at the stake of local heretics, were seized by the infuriated mob and thrown down the town well.
The market hall with its original timber roof intact was built in 1358; the steep cobbled streets still contain magnificent medieval town houses or 'hotels' - the House of the Grand Falconer - of
the Grand Huntsman - of the Master of the Horse. Many of them are now museums, restaurants and indeed hotels in the modern sense of the word, for Cordes has recovered from its post-medieval decay and
is the centre of a thriving arts, craft and tourist trade.
You may also be interested to view two of our websites featuring the work of highly regarded wildlife artist, David Shepherd read more
and the signed prints and drawings of Britain's most sought-after artworks by L.S. Lowry read more here. Sir William Russell Flint paintings and signed prints for sale.
Should you wish to explore the area in France that Sir William spent so much of his time; This holiday house in the Dordogne can provide
a beautiful experience for those who enjoy the countryside and wish to visit the many towns and villages of great character.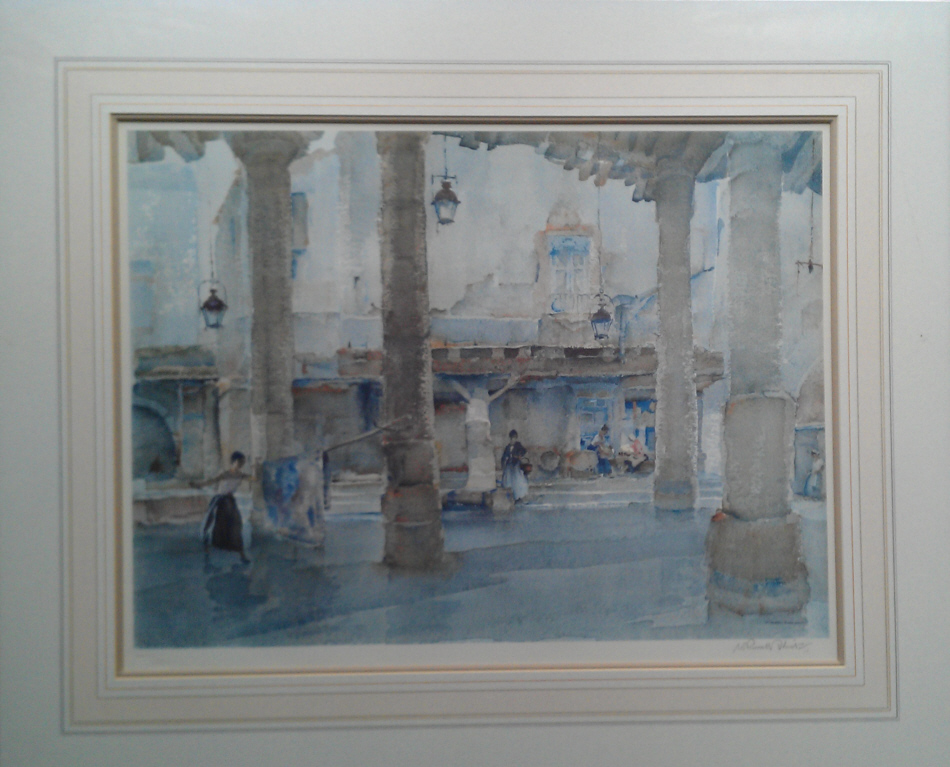 England 01623 799 309
Visit the studio in Nottinghamshire.