Reclining Nude I
Sir William Russell Flint
P.R.A., P.R.W.S., R.S.W., R.O.I., R.E.
---
---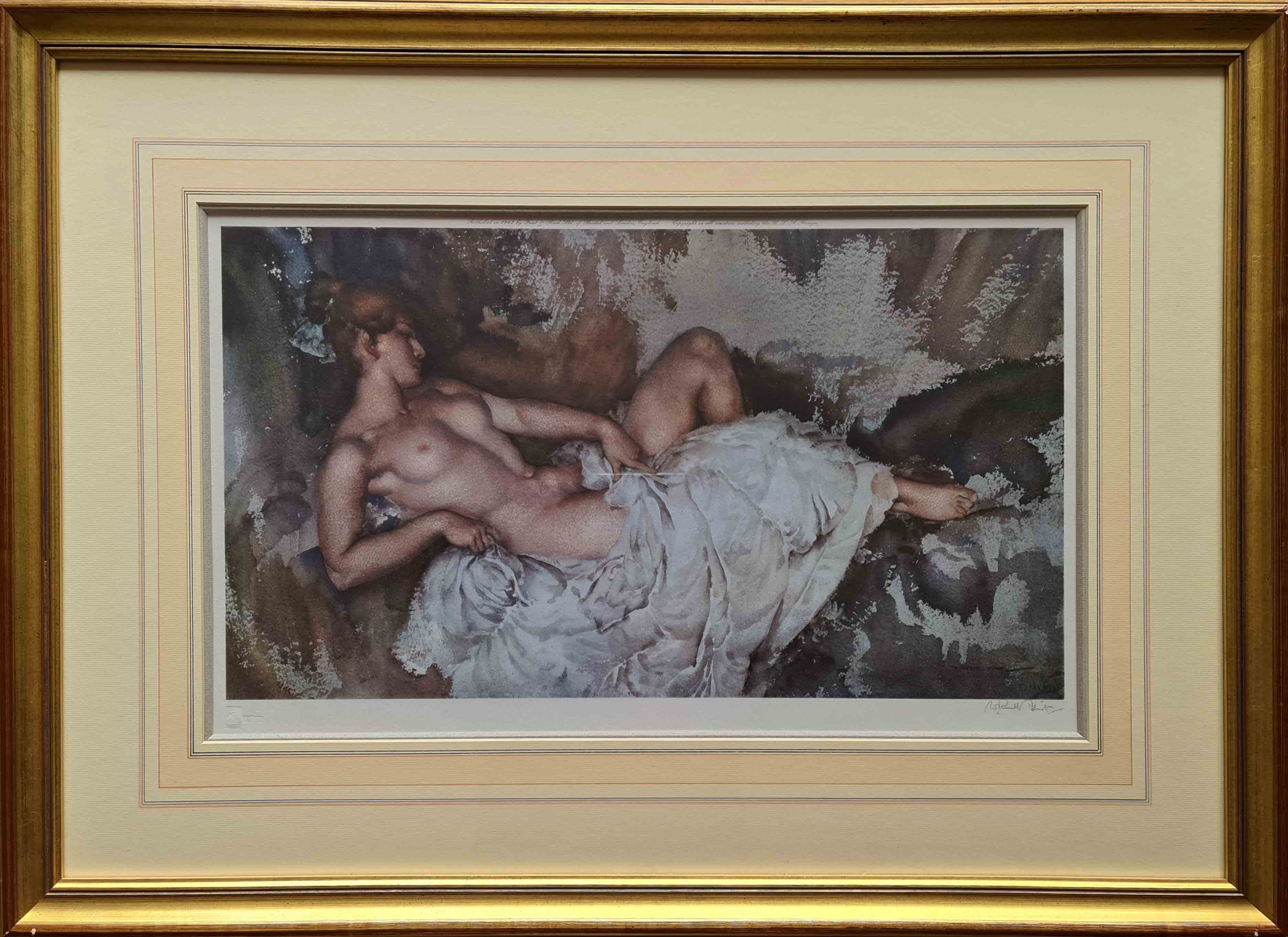 "Reclining Nude I"
Edition size 850
Image 12.5" x 23"
Published in November, 1965
Copyright in all countries This image was often paired with the signed limited edition
'Reclining Nude II'
..
both of these paintings are regarded as some of Russell Flint's finest work.
Apparently, the reason Russell Flint painted Reclining Nude I and Reclining Nude II,
which were both published as signed limited edtions and became amongst his most sought after work.
Was that he had two beautiful antique picture frames, which unless they can be put to good use,
usually end up being thrown away.
Their value generally increasing as they become antiques.
Anyway, it was for just this reason that he painted a pair of Reclining Nudes (both of Cecilia), the first in 1956, and the othr in 1961.
They were published in reverse order, this one being wholly in watercolour, the earlier one (Reclining Nude II) having areas of tempera work.