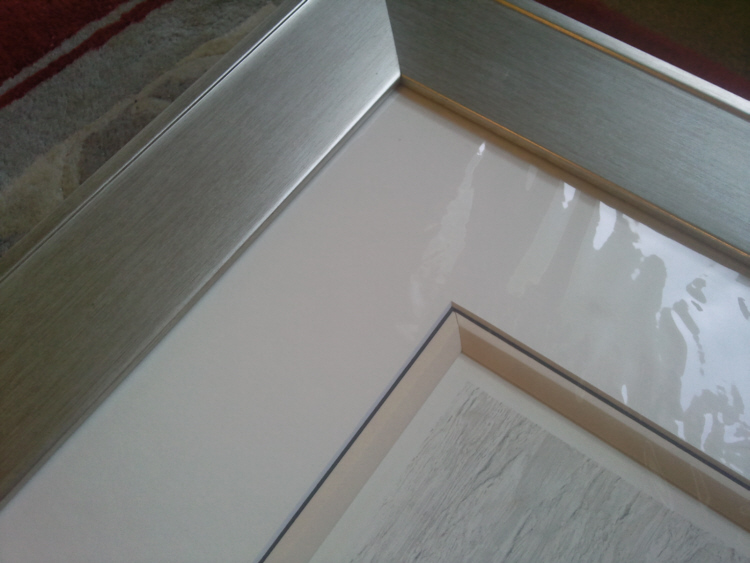 A beautiful hand made french bound mount that usually enhances some of the finest artwork.
As the name suggests, this style of mounting originally came from France.
It has been used inceasingly over recent years,
as the style and fashions of modern decor demand a more minimalist look.
A French bound mount can work equally well on a classic piece of work as well as the most modern contemporary painting.
Should you wish to explore the area in France that Sir William spent so much of his time; This holiday house in the Dordogne can provide
a beautiful experience for those who enjoy the countryside and wish to visit the many towns and villages of great character. here
You may be interested to view two of our websites featuring the work of highly regarded wildlife artist, David Shepherd
click
and the signed prints and drawings of Britain's most sought after artworks by L.S. Lowry
view
here.
original-lavoirecologne
interior at Chichester
acquiescent angels
original circular pool
wishing well
the green parrot, painting
russellflint-original-painting-dubiousbernini
original model resting
original, gossip after market
original, pont du gard
watercolour, mull
france, mill, barbaste
compiegne, watercolour
Russell Flint, original, pencil, nude
Brantome, river Dronne
gypsy in Almeria
porchester castle
madame du barry
Angouleme
My Father Painting at Brantome, France
bamburgh, sands
dance of a thousand flounces
Dalitha