Lavoir La Bastide
Sir William Russell Flint
---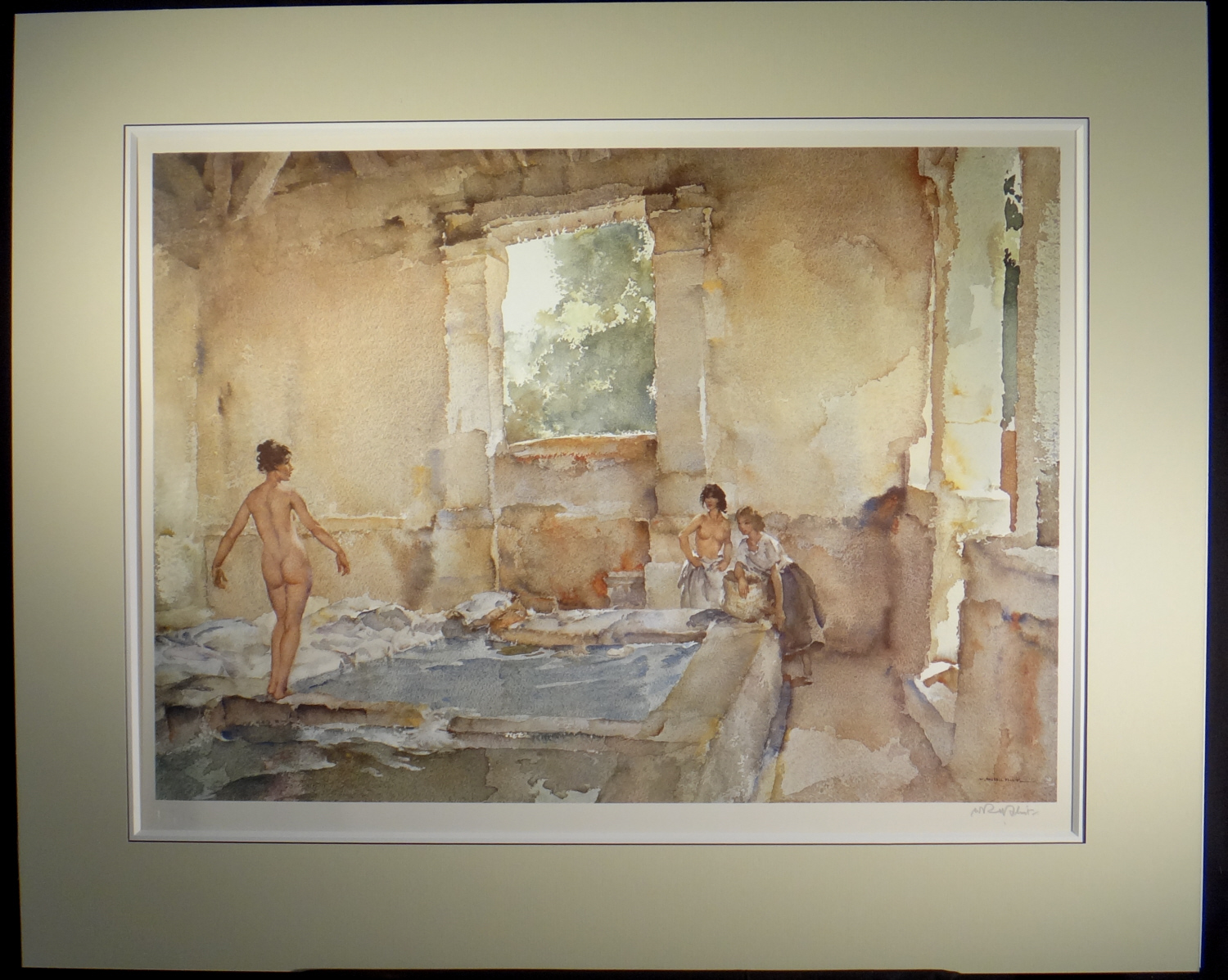 Lavoir La Bastide
Signed, Limited edition of 856
Published 1970
Image Size 19" X 26.5".

Translated to "The Country Wash House" Lavoir La Bastide, was painted in the village of La Bastide-d'Engras, just north of Uzes in the department of Gard, France.
Typical bastides were created all over France as in essence they were the start of new towns free from the ruling of lords therefore able to carry out business as they saw fit.
This did come with the problem of no protection from any nearby lord. But the key desire was freemen and in so these towns were created.
A key note regarding the studied lavoir is that unlike typical lavoirs which would be close to the centre of the bastide this one happened to take advantage of a local spring,
outside of the village which not only operated as a local wash house but also helped irrigate the local farmland.
Recognized worldwide as a master of watercolour painting, Sir William Russell Flint's work enjoys the prominence of some of the finest and most experienced paintings of our time.
You may also be interested to view two of our websites featuring the work of highly regarded wildlife artist, David Shepherd read more
and the signed prints and drawings of Britain's most sought-after artworks by L.S. Lowry read more here.
Sir William Russell Flint paintings and signed prints for sale.
Should you wish to explore the area in France that Sir William spent so much of his time; This holiday house in the Dordogne can provide
a beautiful experience for those who enjoy the countryside and wish to visit the many towns and villages of great character.