Nun's Class
Sir William Russell Flint
---
---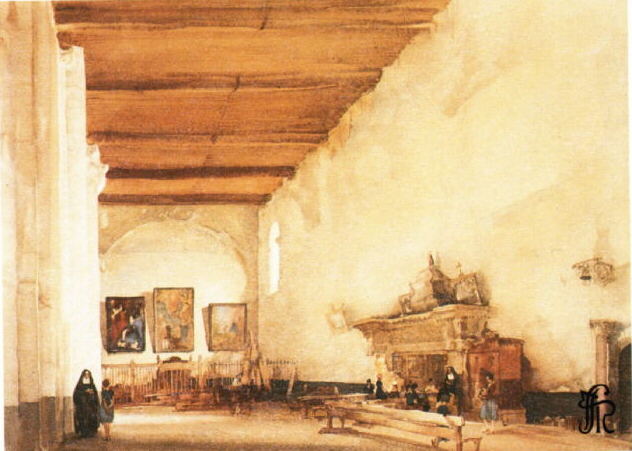 'The Nun's Class, La Charité'
Published by Frost and Reed
Limited edition of 325
Date of publication 1957
Image Size 16" X 22".
---
La Charité ,so called because of its ancient generosity towards the pauper pilgrims
that came to worship at the great abbey of Notre Dame.
This place was a favourite place to pause on the way home from the south.
"Poor Charité" he wrote "there was desarate fighting there in May, 1940."
The Germans in fact twice blew up the bridges over the Loire.
Before the war he had been refused permission to paint in the great church by its stern custodian
who eventually succumbed to the blandishments of the artist's friend Margaret, and allowed him access.
'The three girls were much more intent on watching me paint than on their lessons.'
was his comment on the subject, the originl of which was painted in 1936.
The next year it was sold to Harry R.Davies, a Los Angeles businessman who printed a private collection for his friends.
It was not until 1957 that the UK edition of 325 was published.
The Four Sisters, Chazelet
Camposan Trovaso
Visit the studio in Nottinghamshire.