Cecilia Green was the favourite model of Sir William Russell Flint, appearing in many of his paintings in roles which varied from Spanish gypsy to cloistered nun.
Her nude poses - more aesthetic than erotic - were, and remain, famous. At their first meeting in the early 1950s Flint, then aged 72, recognised that her singular beauty - fine cheekbones, slanting eyes and provocative mouth - was the ideal he had had in his mind's eye all his life. (Betjeman was later to sing, "I could not speak for amazement at your beauty".) Moreover, as a trained ballet dancer, she had the suppleness and skill to hold long and difficult poses; Flint was a demanding master.
Their association lasted for some 15 years, but she was much more than his model and his inspiration. Flint's wife was confined to a nursing home with arthritis, and Cecilia took over many additional duties, such as dealing with agents, acting as his hostess, and even manicuring his fingernails.
Their relationship was occasionally awkward; Flint could be petty and possessive, and Cecilia was always known for speaking her mind - but it was close, companionable and affectionate; Flint's autumn and Cecilia's spring complemented one another wonderfully.
Despite rumours at the time, their relationship was chaste. Flint's diaries show that he was passionate about Cecilia, but he was always the essence of propriety - though once, in a wild moment, he proposed marriage. Cecilia reciprocated his love, but saw him as a kindly uncle rather than a swain.
Perhaps the most revealing episode came at their parting, when Cecilia, bored with the discomforts of modelling, left to take up a new career in 1966. Flint's diaries record his despair. Cecilia tried to keep in occasional touch but, on her last telephone call shortly after she left, he refused to speak to her. Though Cecilia never forgot the hurt his bitterness caused her - and regretted that she had not handled the situation more gently - she always spoke of him with affection and respect. Flint died in 1969.
Cecilia Green, the only child of garment workers of Russian-Jewish extraction, was born at Hackney, in the East End of London, on August 29 1931. In childhood she suffered from malnutrition, which caused rickets in the legs and thighs. That her legs in adulthood were extremely shapely, as Flint showed, must be attributed rather to her later ballet training than to early treatment, for no one could persuade her to keep her splints on.
She was herself a fine painter, and produced lively and witty watercolours which she would describe as her "caprices". In her Rape of the Sabines, the aggressors are women; and she had the playful notion of representing Flint painting a group of naked washerwomen in Piccadilly Circus. When her last painting, Brolly Ballet, was being prepared as a limited print, she had to remind the publishers that if they took too long she would not be around to sign the copies personally.
Originally Cecilia Green trained for the ballet, and danced successfully for the London Festival Ballet; but after a recurrence of childhood tuberculosis she was unable to return to her career. At 21, having decided to become an artist's model, she turned up on Flint's doorstep, initiating their long association.
In 1958 she married John Simmons, the fine art consultant and connoisseur, but continued to model for Flint until 1966, when she and John were "adopted" by Baron Leo Bensilum, an ebullient and dominating oil company executive. Cecilia found his extrovert personality the very opposite of the shy, retiring Flint, and was to work for him as his personal assistant until he retired.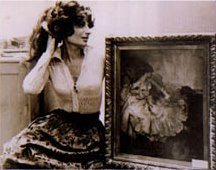 In her later years, Cecilia Green retained her beauty. She deepened her enjoyment in the visual arts, the ballet and the opera, while her loving nature was expressed through the care she showed for her husband and through her warm friendships. Although discriminating in choosing her friends, when she met a fellow spirit there was no doubt about her affections.
Towards the end she would sometimes speak of her envy for those who had religious faith. But her picture of a vengeful Old Testament God had been imprinted too early to be eradicated.
Her husband survives her.
On a cool day in 1953 the 71 year old Sir William Russell Flint answered the door of his London studio, Peel Cottage, to a pretty young woman who,
despite his protestations that he didn't need another model, had insisted on him seeing her. What Russell Flint saw when he opened the door was a stunningly
attractive 21 year old former ballet dancer, of whom he later commented 'I had adapted faces to make them look like hers years and years before I met her'.
The young woman was Cecilia Green and she remained with him as model, muse and critic until 1966.
For most of his painting life Russell Flint had in his mind and in his pictures an ideal of beauty and on that day in 1953 he found the living embodiment of that ideal.
Blessed with high cheekbones, slanting eyes and a generous mouth, Cecilia Green owed her striking looks to her Russian-Jewish background. Her parents had escaped from Russia
just before the revolution, leaving the poverty of Kiev for a similar existence in London's East End. Cecilia, their only child, was born in Hackney on August 29th 1931.
Her childhood was dominated and disrupted by two factors; the Second World War which resulted in her being evacuated on a number of occasions and poor health which meant
a series of stays in convalescent homes. Consequently she received very little education and left school at thirteen, desperate to learn.
Influenced by her parents' love of music and literature she took every opportunity to improve her intellect, beginning a life-long love of the arts, especially painting,
opera and poetry.
Much to her parents' dismay, as much for the notion as the cost involved, she set her heart on becoming a dancer. With her parents unable to make any financial contribution
she paid for ballet school herself, taking a wide range of jobs, none of which lasted very long, because as she put it 'I always seemed to get the sack from my various jobs,
usually, for dreaming, or for affected and generally soppy behaviour'.
However she did eventually achieve her ambition and became a dancer with the London Festival Ballet, partly paying for her classes by modelling for the London Camera Club.
Ironically the dancing strengthened her leg and thigh muscles which had been weakened by childhood malnutrition and rickets.
Her career as a professional dancer was cut short by a recurrence of yet another of her childhood ailments, tuberculosis. With the one career brought to a premature end she
looked for another and decided to become a full-time model. Following remarks that she bore a resemblance to the figures in his pictures she was eventually persuaded to
telephone Russell Flint and offer her services.
Her arrival at Peel Cottage provoked the most productive period of Russell Flint's career, prompting The Connoisseur to remark in 1962 'Who would think, looking at the
vigour of Sir William's latest work done within the last few weeks, that he is in his eighty-third year'.
Intelligent, quick witted and outspoken at times Cecilia became something of a social asset to Russell Flint, standing in for his invalid wife as hostess for the many
parties at Peel Cottage where the company would include fellow artists, actors and poets. Among her own favourite guests were actor Peter Cushing and his wife Helen.
Although Russell Flint was very fond of her their relationship was always most proper. When painting he always observed great formality , forever correctly attired in a
waistcoat, collar and tie, and as often as not he would not even remove his jacket whilst at work. For her own part Cecilia looked upon him as a kindly uncle.
Despite the mutual warmth of their relationship she found him to be a hard taskmaster; insisting on difficult and tiring poses without any obvious consideration for her
discomfort, although her ballet training gave her an advantage above his other models in enabling her to maintain awkward positions.
In the early sixties, determined to spend more time with her art consultant husband John Simmons (they had married in 1958), she sought a break from the daily routine
and for a while she was embraced by the world of advertising. Although she returned to Russell Flint she began to tire of the whole situation and left his employ in
August 1966. Her departure was taken badly by Russell Flint and he did not mention her once in his autobiography 'In Pursuit' published posthumously in 1970.
Although hurt by his bitterness Cecilia never spoke of him with anything less than great affection.
In her later years she remained a strikingly attractive woman and produced a number of witty original watercolours, playing on her own amused celebrity as a model and
humorously empowering women. She died on November 2nd 2003 at the age of 72 after a brave battle against cancer.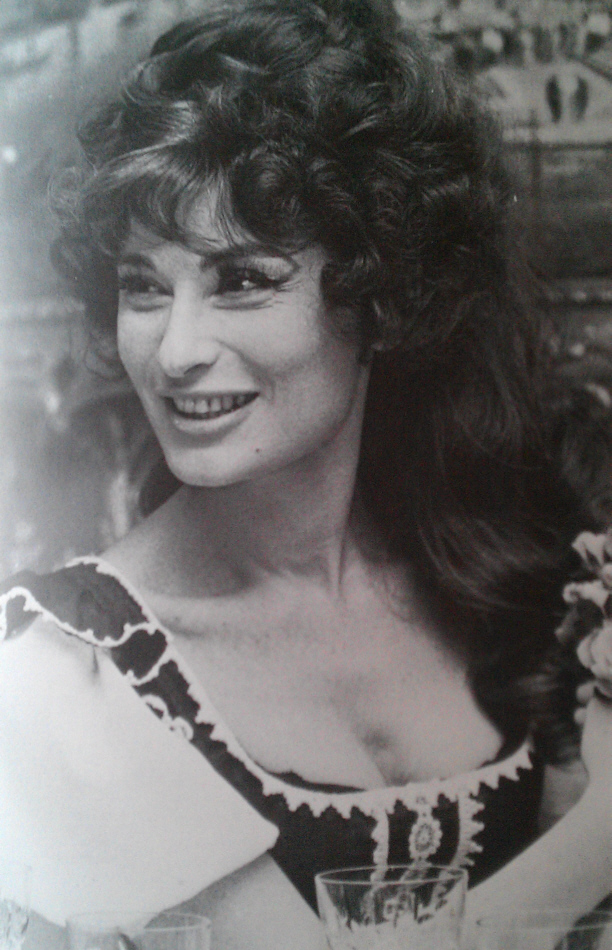 If you wish to visit the beautiful countryside and villages in the south west of France where Flint spent much of his time painting,
a beautiful holiday house in Dordogne is to let throughout the year
click
.
We have specialized in the paintings and prints by Sir William Russell Flint for over thirty years, and have on display over
500 edition prints, signed and unsigned; Also original watercolour paintings and red chalk drawings, for sale.
The limited edition prints, particularly the signed, limited edition prints (ie. pre 1969) were very sought after at the publication date,
and the entire edition could be sold out within several hours of release.
There is no 'second' edition, these are the original signed, limited editions that have over the years become highly collectable and
sought after works of art, some of which are over seventy years old.
Recognized worldwide as a fine watercolour master, Sir William's work enjoys the prominence amongst a collection of the finest and most experienced painters of our time.
You may be interested to view two of our websites featuring the work of highly regarded wildlife artist,
David Shepherd read more
and the signed prints and drawings of Britain's most sought after artworks by
L.S. Lowry read
more.
Awkward encounter