---
Wash/line french bound mounts
Sir William Russell Flint
P.R.A., P.R.W.S., R.S.W., R.O.I., R.E.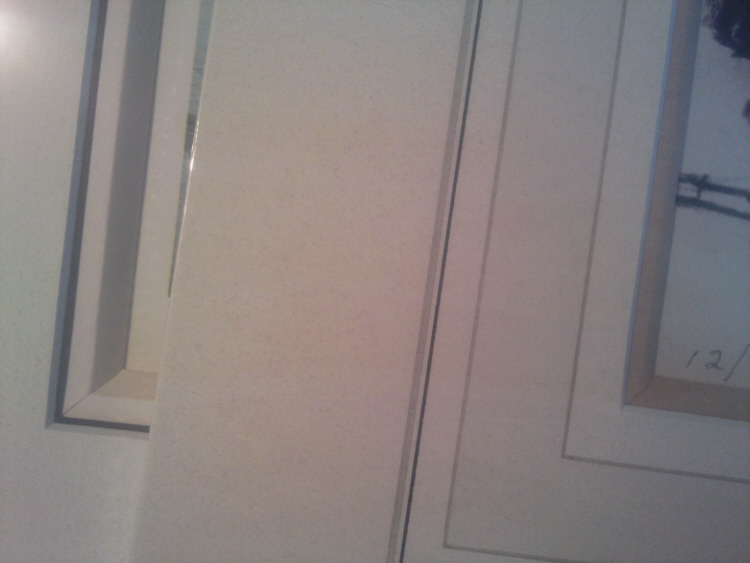 This special, handmade mounting is a combination of traditional English and French techniques.
The lines and wash are drawn/painted around the mount to compliment and balance
the colours in the picture, much care and subtlety is needed to create a good
wash/line mount.
Each mount is individually made for each particular picture.
The french binding is the inset deeper mount...
usually covered with a linen finish to compliment the colour in the picture.
With the change in fashions, the more ornate wash/lining has almost all been replaced by french binding,
to give a clean elegant finish that is often required for today's contemporary work.
The art and skill of a professional wash/liner is limited to more tradional work.
Most of the work we sell is removed from the old frame and mount, and replaced with a white or ivory french bound mounting
original, red chalk drawing, carlotta reclining
original-roseneathfromaboveshandon, painting
publishers
originals sold
original, le jardin secret
model and critic, painting
track across the dunes, original
bronze and silver, painting
phylliss alone, original
originals carppool, paintings, france
the blue tent, Parame, original
original, holiday after ramadan
Original nude, le puit
bamburgh, sands, original, painting
painting, dispute at the well
campo san trovaso
dance of a thousand flounces, painting
Dalitha
painting, early morning, france