---
White Interior, Chateauneuf-sur-Loire
Sir William Russell Flint
P.R.A., P.R.W.S., R.S.W., R.O.I., R.E.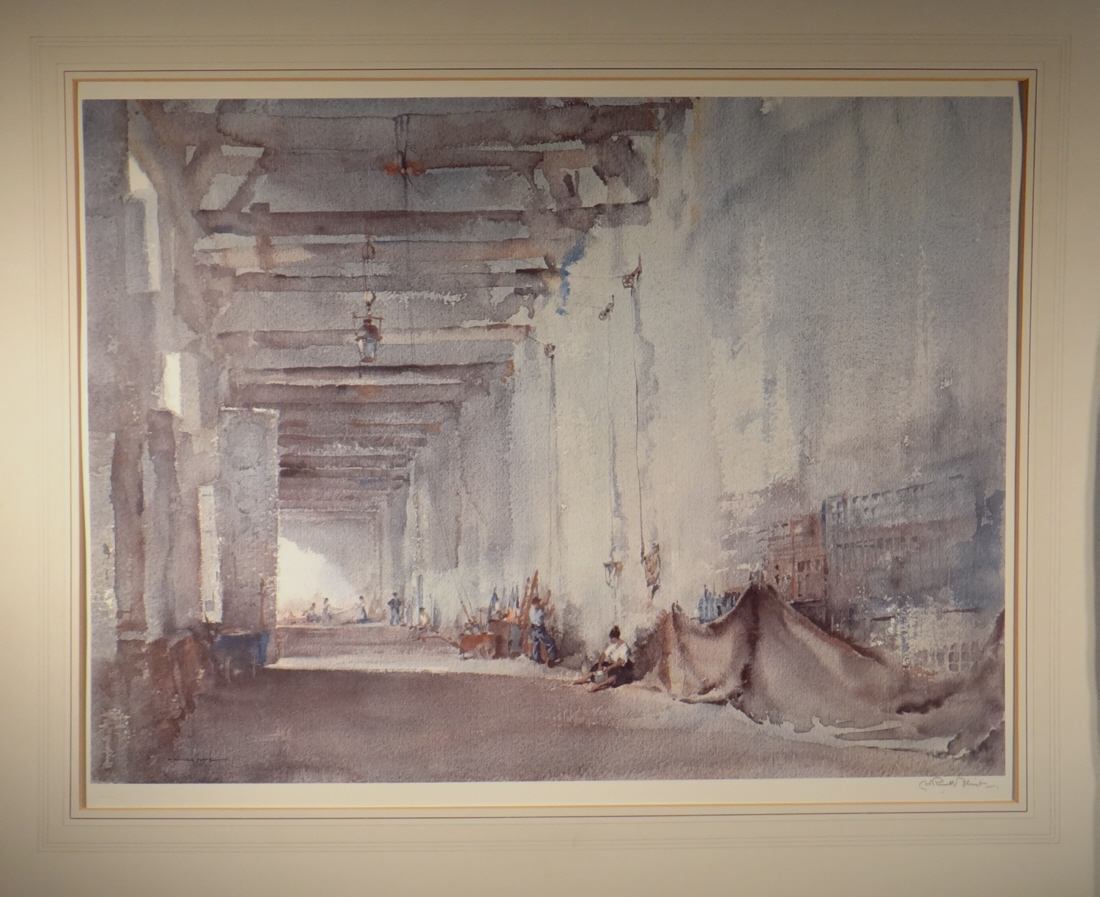 'White Interior, Chateauneuf sur Loire'
Date of Publication 1967.
Signed,Limited Edition print of 850.
Image size 19.5" x 26.5"
R.A. Exhibition 1964
"At Chateauneuf-sur-Loire, Monsieur Le Maire entertained me nobly.
He made me sit in his official chair in the spledid statue-bedecked octagonal
Council chamber of the old chateau and regaled me with a very special port wine.
Then he showed me all around.
'The White Interior' was an orangery, but all the orange trees in their huge square tubs were out in the garden.
My subject was better without them." The apparently simple subject of a white wall on further investigation, becomes a masterpiece of detail and subtlety,
giving the impression of a composition painted with the least effort, in fact on a more thorough examination the painting is quite the opposite.
---