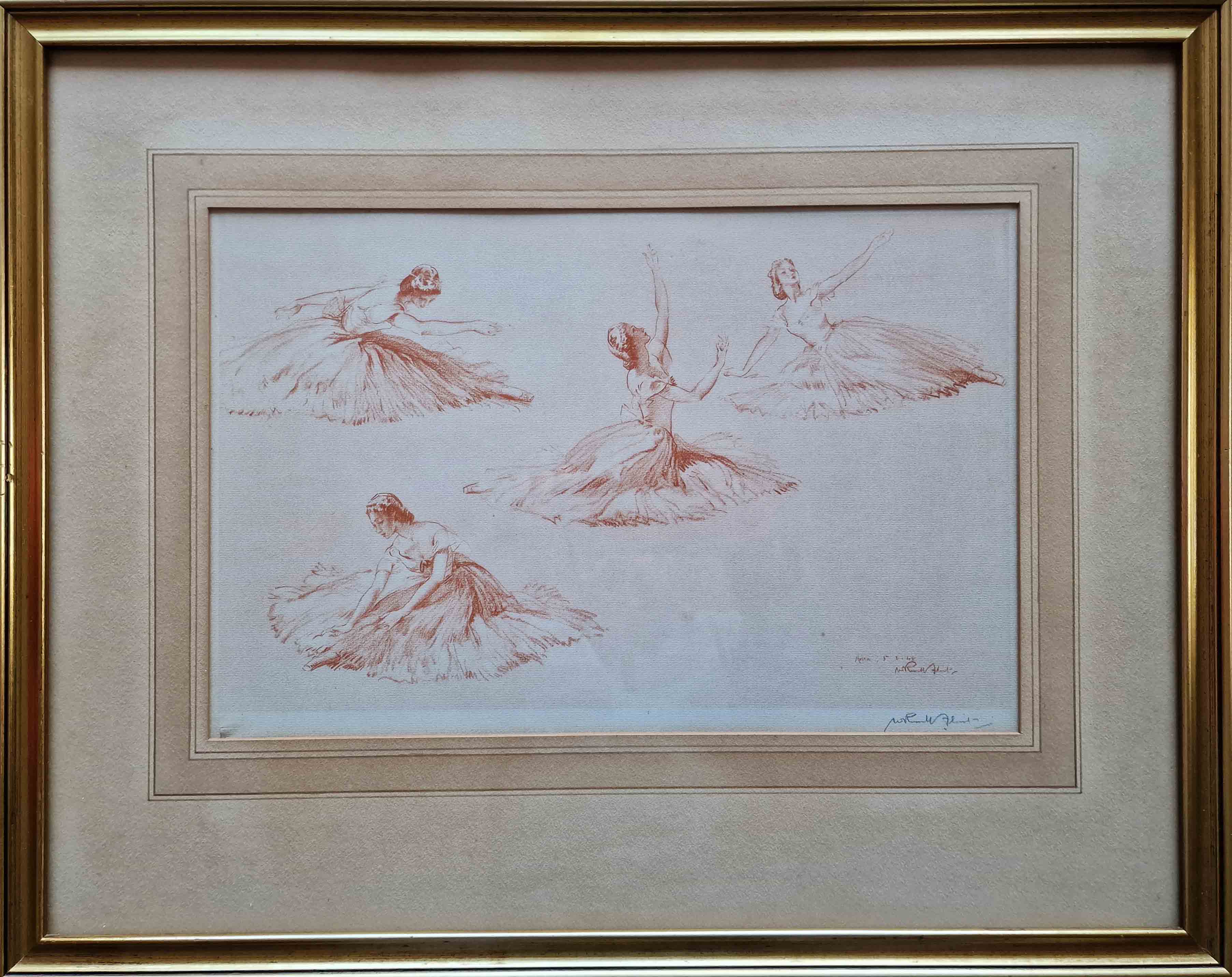 'Studies of Moira Shearer'
Date of Publication 1953.
Signed,Limited Edition print of 100.
Image size 10.75" x 17"

---
"One in movement, thousands watching and listening.
One hyacinth-eyed girl delighting the thousands; the thousands foretting all mundane things in the tender grace of the dancer.
And among them I, to whom great beauty brings a most sweet melancholy, 'bursting joy's grape' in pride.
Had not I, greatly favoured, just been drawing her, painting her, doing my utmost to record her slim young loveliness?
When the crash and thunder of applause surged round Covent Garden opera house and my soul quivered on the brink of sadness,
suddenly elation swept through me; tomorrow she would be in my studio again.
Beauty and accomplishment are precious things; why stint one's tribute?"
Moira Shearer King, Lady Kennedy (17 January 1926 - 31 January 2006), was an internationally renowned Scottish ballet dancer and actress.
She is best remembered for her performances in Powell and Pressburger's The Red Shoes (1948), The Tales of Hoffman (1951) and Michael Powell's Peeping Tom (1960).
She has been played on screen by Shannon Davidson in the short film Oran na h-Eala (2022) which explores her life changing decision to appear in The Red Shoes.
Visit the studio in Nottinghamshire.
You may be interested to view two of our websites featuring the work of highly regarded wildlife artist, David Shepherd
and the signed prints and drawings of Britain's most sought after artworks by L.S. Lowry