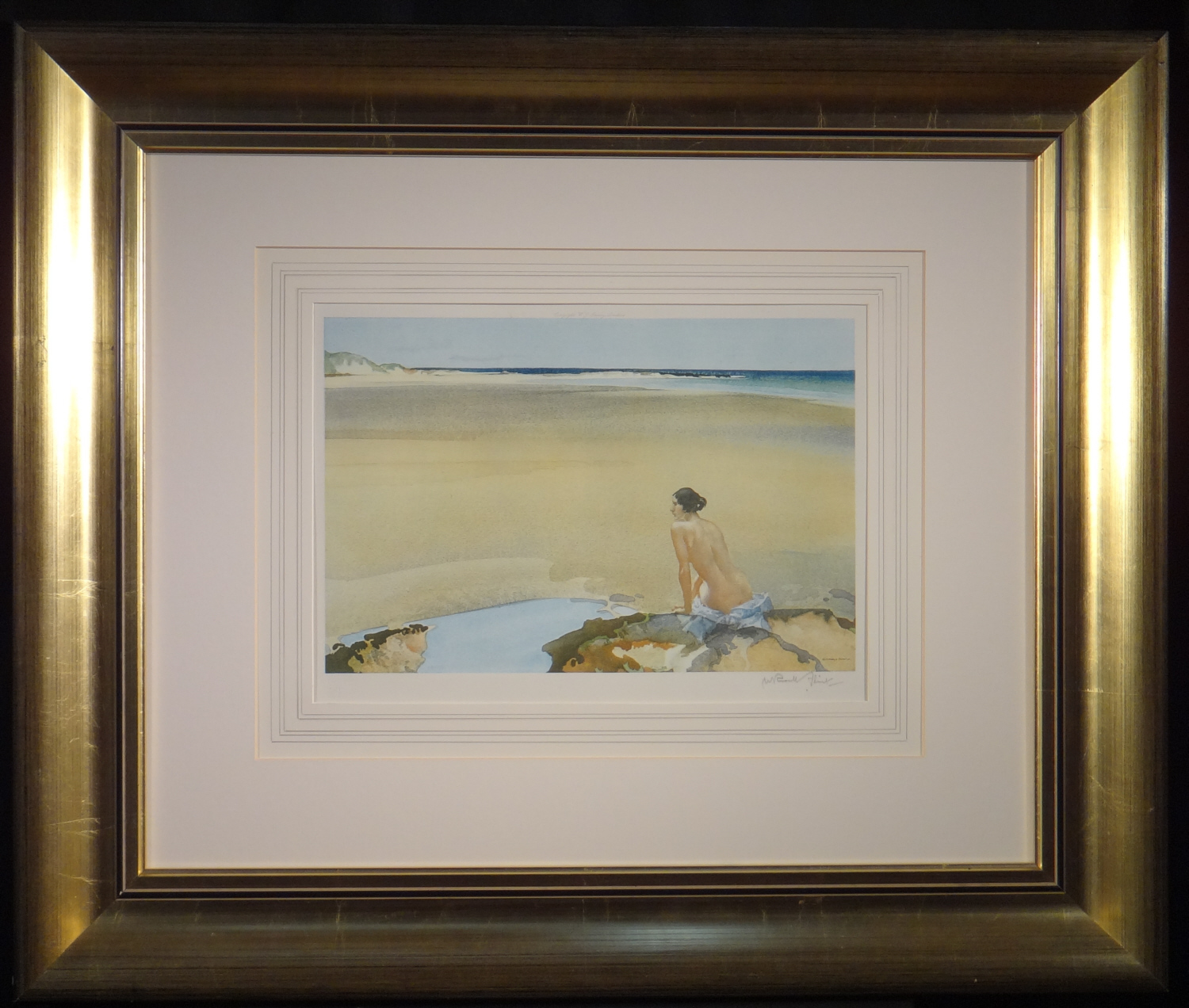 'Araminta'
Limited edition of 325
Published April 1935
Image Size 13" X 9".
---
"No sands are more beautiful than those between Bamburgh and Seahouses on the Northumbrian coast.
Other beaches may be whiter, richer in colour or more often sunlit, but for sheer subtle beauty Bamburgh sands must be hard to beat.
When being flown over them on 5th April, 1918, they looked so lovely that I vowed, once I was out of uniform, to spend a summer painting them.
So it followed that in the late spring of 1919 they became the theatre of my pictorial operations (if such grandiloquece may be forgiven).
Scarcely a soul haunted the dunes in those daysand in their gleaming hollows I could work direct from models."
There is no 'second' edition of these prints, these are the original signed, limited editions that have over the years become highly collectable and
sought after works of art, some of which are over seventy years old. Should you wish to explore the area in France that Sir William spent so much of his time; This holiday house in the Dordogne can provide
a beautiful experience for those who enjoy the countryside and wish to visit the many towns and villages of great character.
here
You may be interested to view two of our websites featuring the work of highly regarded wildlife artist, David Shepherd
click
and the signed prints and drawings of Britain's most sought after artworks by L.S. Lowry
view
here.
d@art.info

01623 799 309