---
An Awkward Encounter (signed limited edition)
Sir William Russell Flint
P.R.A., P.R.W.S., R.S.W., R.O.I., R.E.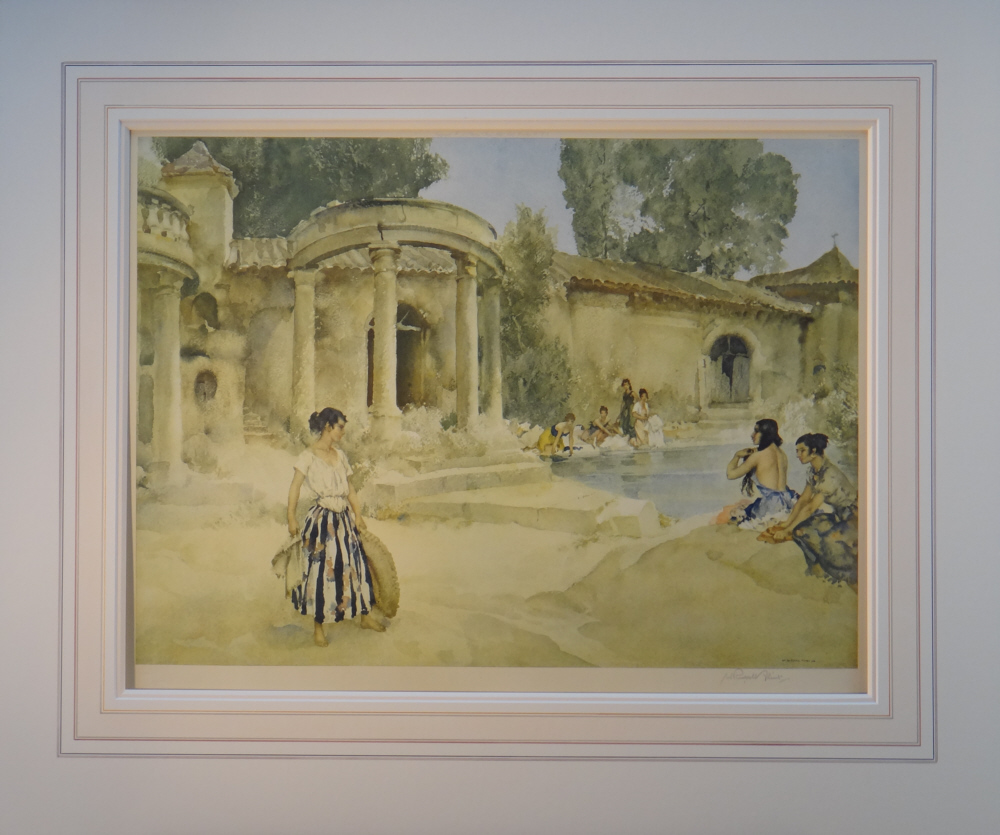 'An Awkward Encounter'
Date of Publication September, 1956.
Signed,Limited Edition print of 760.
Image size 16.1" X 22"

---
Once again, an elegant study of Cecilia Green in her favourite stiped skirt, and Francesca sitting.
The setting was Argilliers, Uzes.
In the castle of Bron de Castille, who through some clerical error, managed to escape the guillotine in 1794
Obviously there is the appearance of some story in the painting, although all the girls are in fact Cecilia Green.
The unexpected arrival of one person gives the appearance of unease and emabarassment amongst the whole group,
unfortunately the artist has left the details to the viewer's imaginagation, and is quite content with portraying a display of differing emmotions.