Two Models
Signed Print
Sir William Russell Flint
P.R.A., P.R.W.S., R.S.W., R.O.I., R.E.
d@art.info

01623 799 309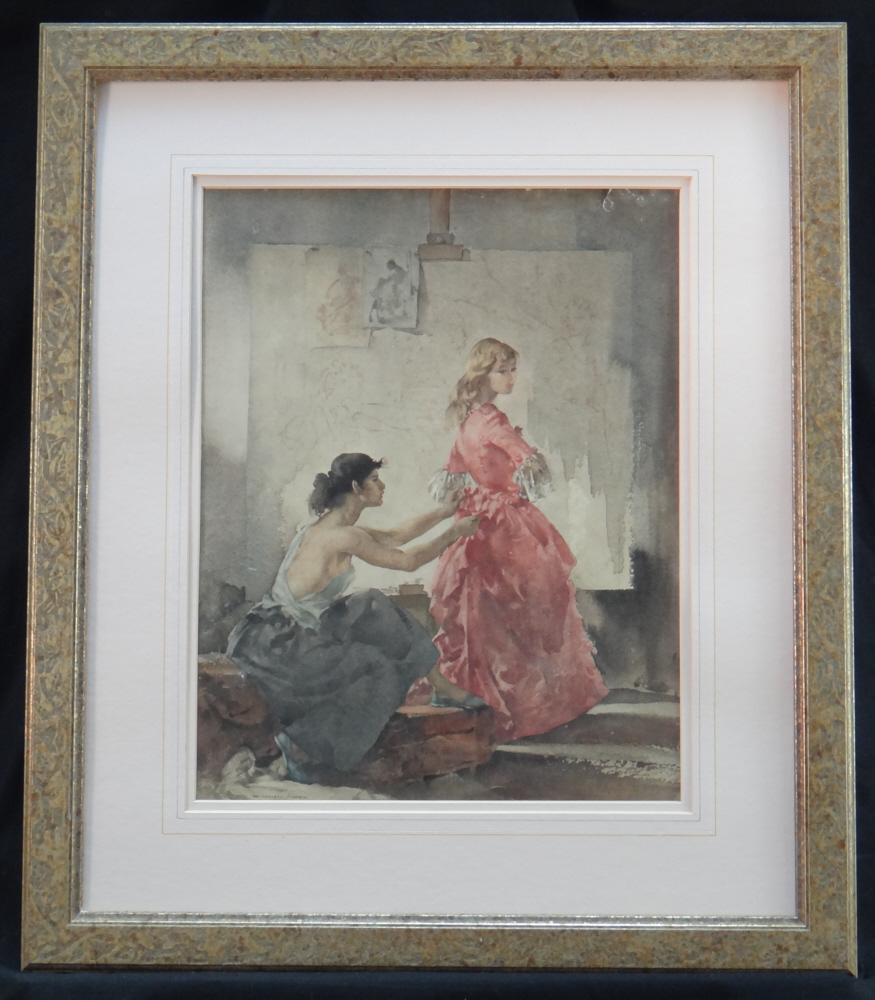 Two Models published by The Medici society in 1960.
R.A. Exhibition 1962.
complete with frame.
This print was published as a signed limited edition of 1,000
"A Canadian friend had a watercolour of mine with two girls in it apparently talking to each other. An American acquaintance visited him, saw the picture,
thought the two girls 'just wonderful' came to Europe, called on me and wormed the models' names and addresses out of me. He called on each and learned
to his amazement that neither had the faintest idea who the other was! That was, to him, absurd. Hadn't he seen them talking to each other in my picture?"