Print or Painting ?
Sir William Russell Flint
---
---
Many open edition/poster prints in the 1960s and 70s were stuck (dry mounted) onto board or canvas and then varnished
over to give the impression of an original oil painting.
Prints are made up of small dots, so by examining the surface with a magnifying glass, you should easily be able to see a difference...
99.9% of original paintings, particularly by famous artists such as L.S.Lowry, Sir William Russell Flint and David Shepherd
have a good provenance, tracing them back to a bill of sale by the artist, or a gallery that deals with such work;
even years ago these artists were very well known and an original would be a prized and expensive possession
It is extremely rare that such an item would turn up in a loft, house clearance, car boot sale, charity shop etc....
"Is my picture a signed, limited edition, a print, or an original painting..?"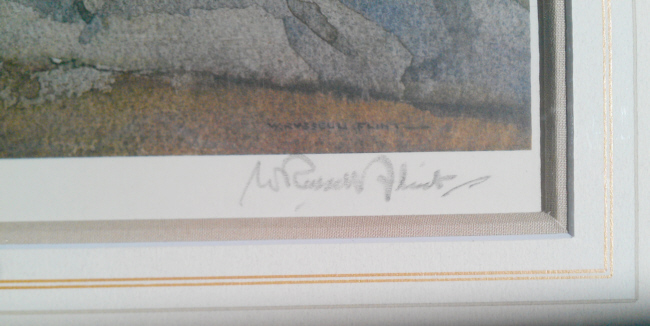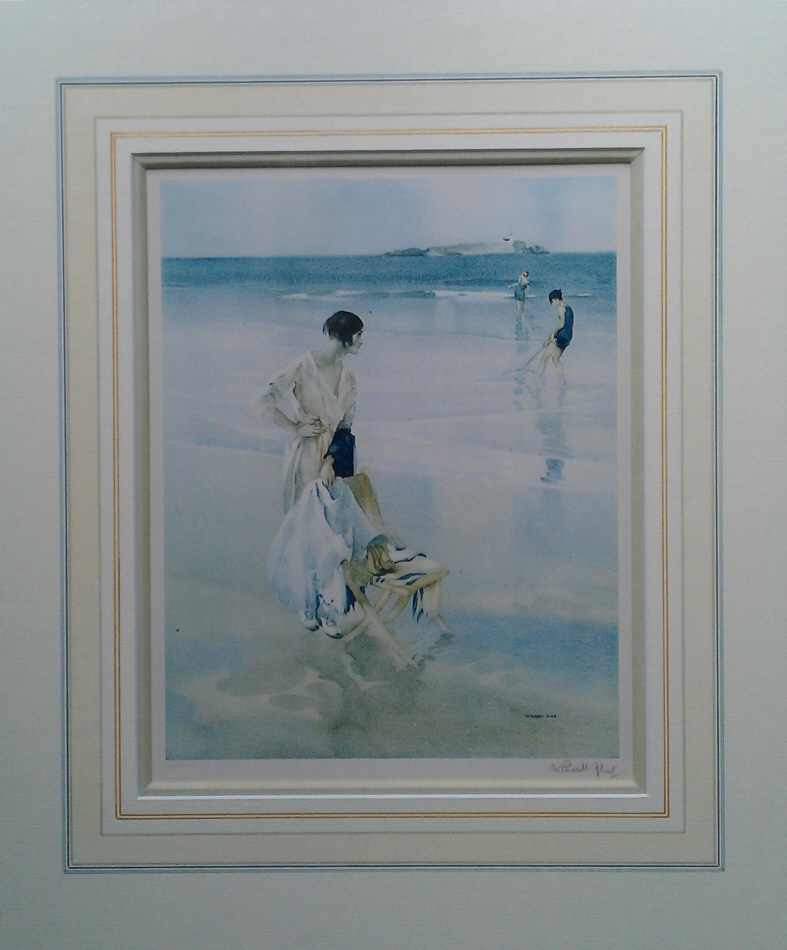 Is my print of any value.... a signed, limited edition...?
When a print is signed, it is usually signed in pencil (or ocassionally biro) just off the image on the bottom right of the picture...
Eg.. The signature on the image, is a printed signature (from the original painting).... This is not a signed print..
If the print has a mount upto the image, and is not showing any border around the print, it can usually be taken that this is
a poster print, (the pencil signature or publishers stamp will not be hidden behind the mount). The publishers stamp,
and/or numbering will usually be on the bottom left just off the image. There are many open edition (poster) prints by Lowry,
these are just decorative and do not have any substantial value
After the artist's death, limited edition prints have been published; these will show a publisher's embossed stamp
and/or numbering at the bottom of the print, just off the image.
A large number of images by Sir William Russell Flint were published as calendar prints .. approx 14"x 18" image size...,
these are just decorative and have no secondary market value.
There are approximately a dozen or so poster prints by David Shepherd, the most common one being 'Wise old elephant'
Painted in the early 1960s... the printed signature on the image shows ...... David Shepherd '62
EMAIL:-
d@art.info
Telephone:- England 01623 799 309