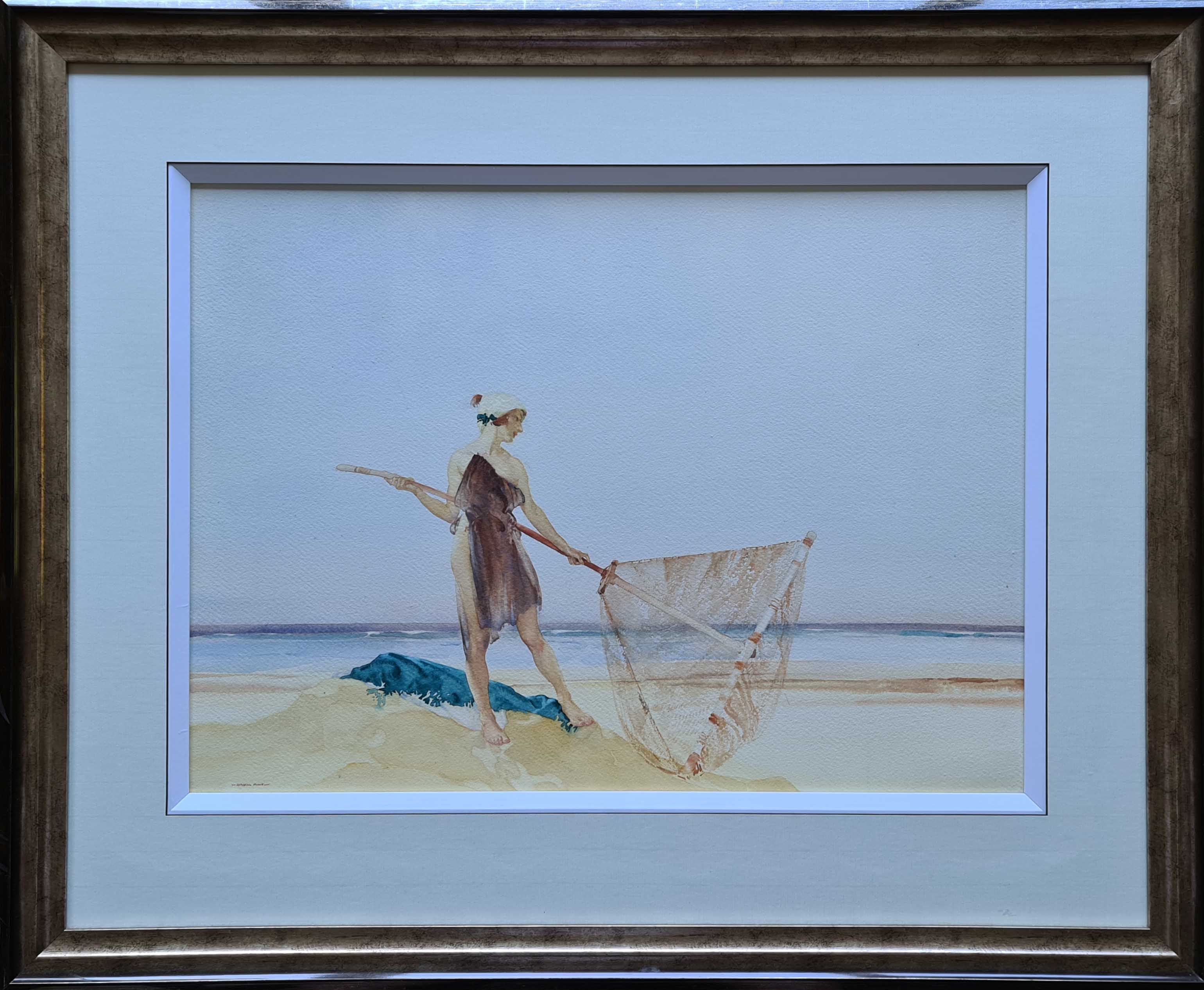 'The Shrimper'
Original watercolour
Image size:- 26.5" x 20" (68.0 x 50.0 cm)
SIR WILLIAM RUSSELL FLINT P.R.A., P.R.W.S., R.S.W., R.O.I., R.E
Framed complete with deep french bound mounting and museum glass.
Bought in New York, this painting came from a collection in Pasadena
It looks very reminiscent of the north-east coat of England, Bamburgh in the 1920s to 1930s.
Over thirty yrs. knowledge of paintings and prints by Russell Flint and regarded by many as the leading authority worldwide.