The Abbey, St. Jean de Côle
Sir William Russell Flint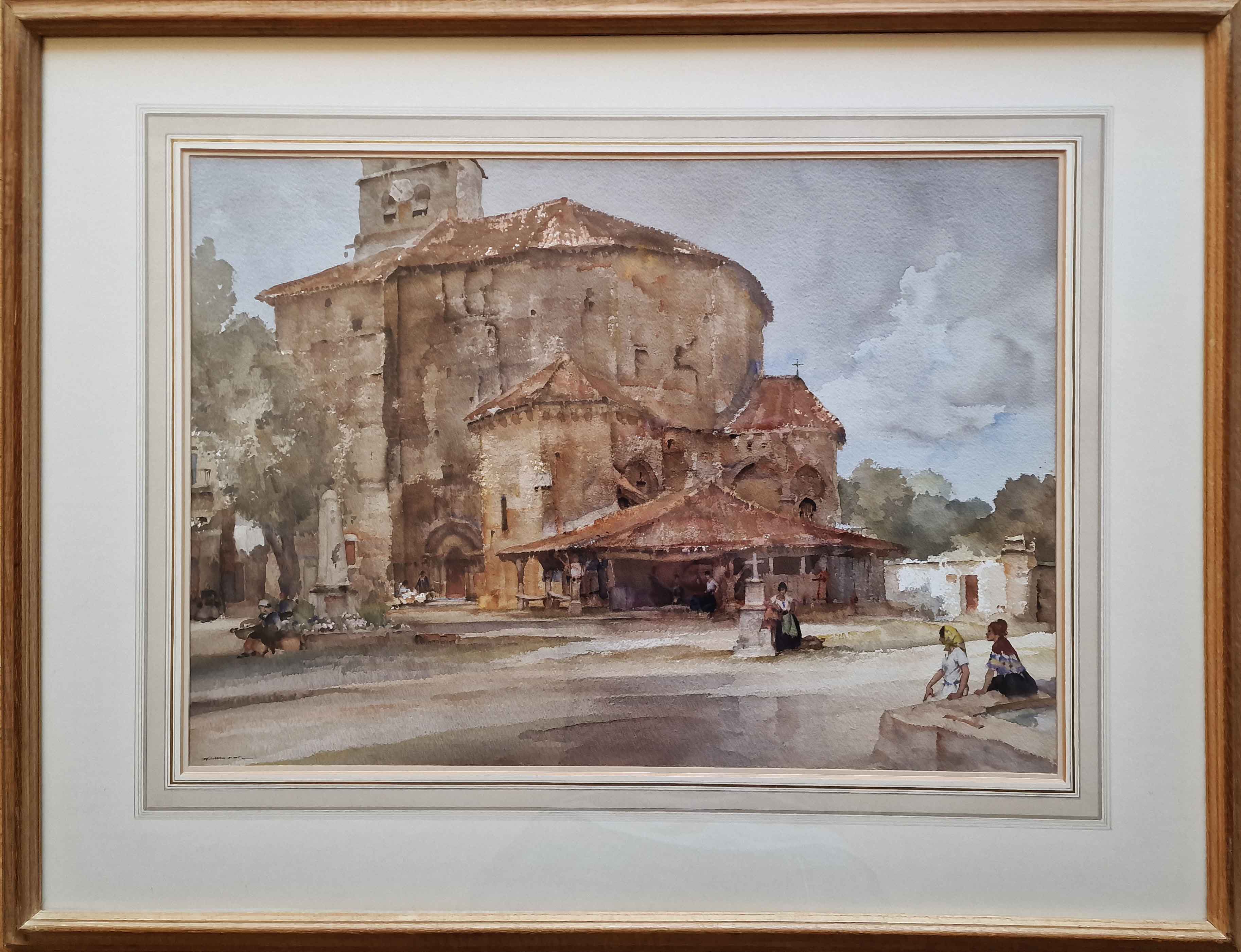 'The Abbey, St. Jean de Côle'
Original Painting
Signed inscribed and dated on the backboard verso, watercolour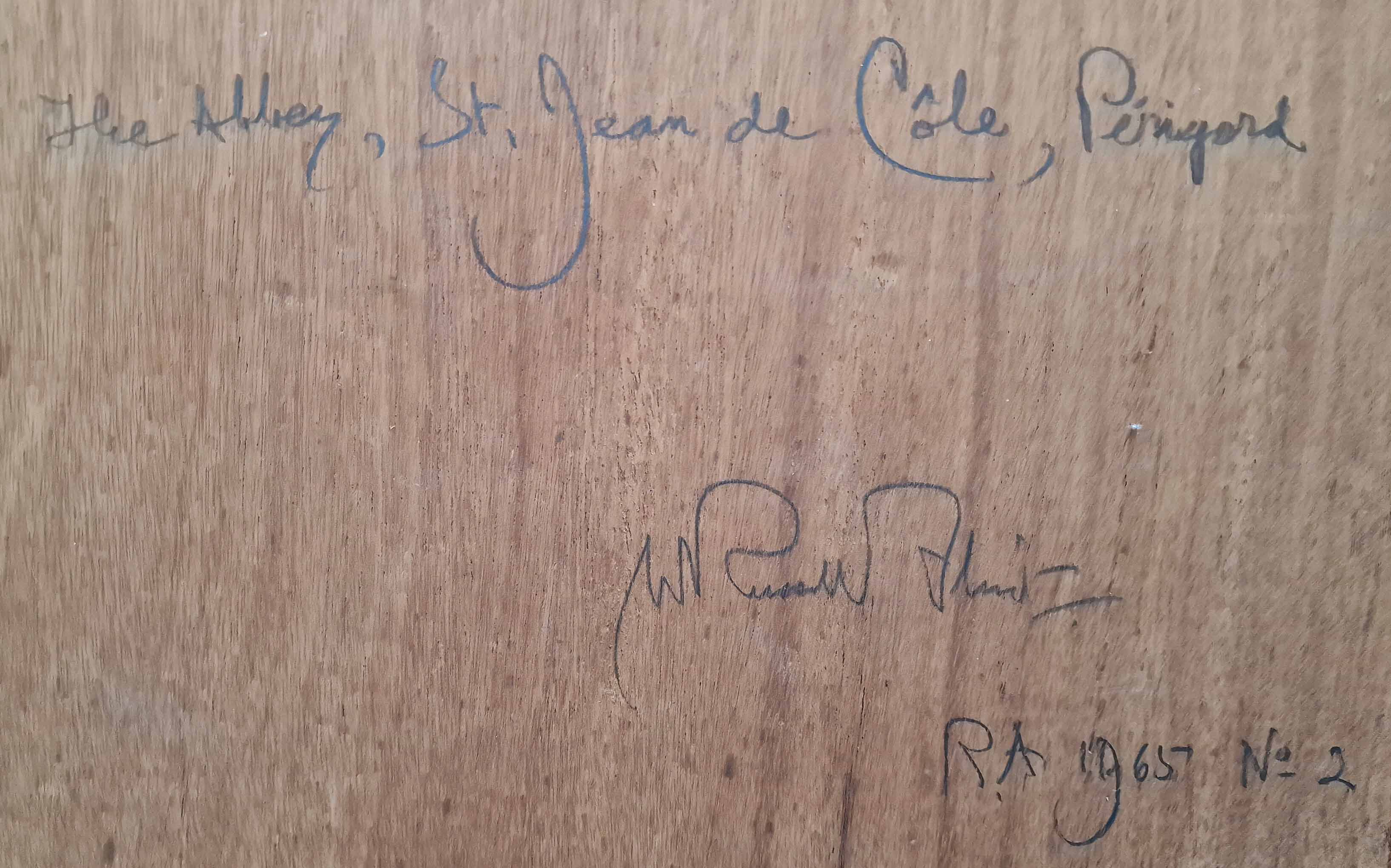 />
51cm x 68cm (20in x 26.5in)
Provenance: Frost & Reed
Exhibited: Royal Academy, 1965, no.2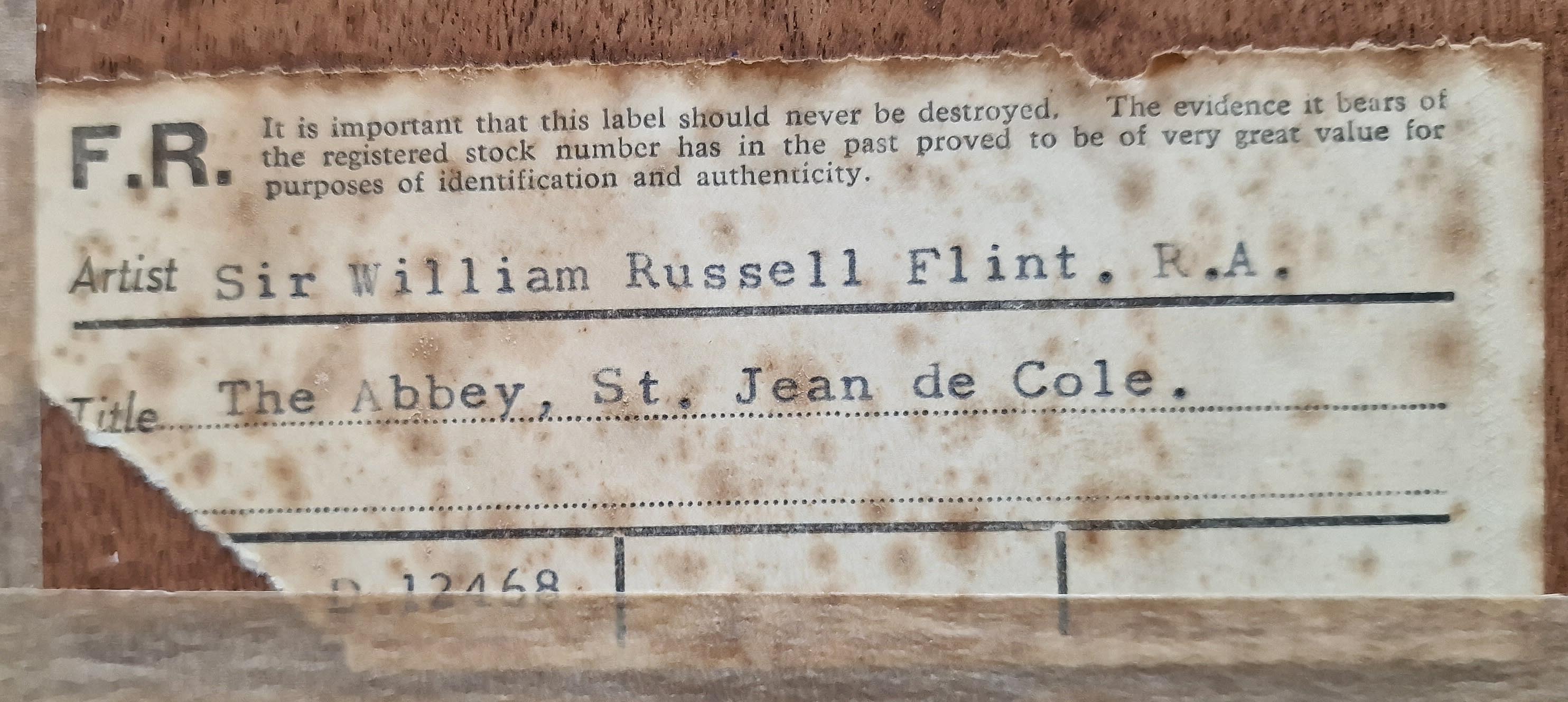 />


St Jean de Côle has been officially classified as one of the most beautiful villages in France 'les plus beaux villages de France'.
A charming village with ochre coloured houses, including many half-timbered houses, and lovely tiled roofs.
Indeed the roofs once won the 'finest roofs in France' competition.

Saint Jean de Côle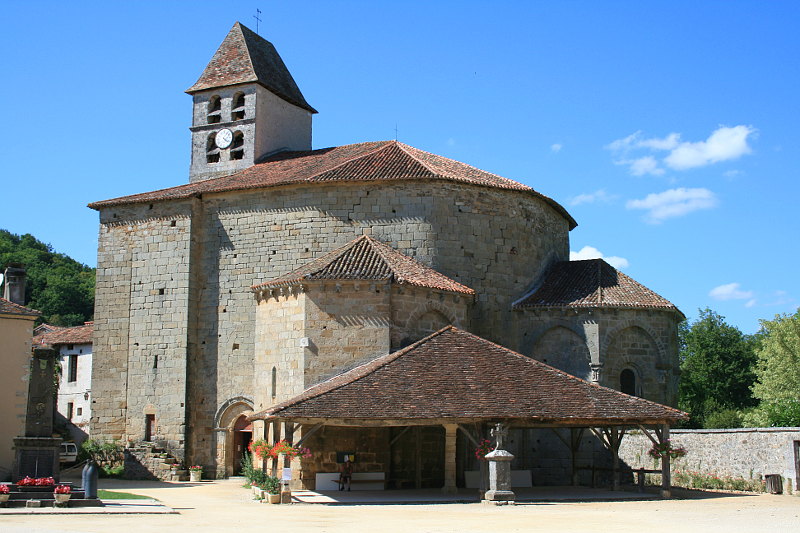 In the idyllic landscape of the Dordogne region in France, the Abbey Saint Jean de Côle emerges as a harmonious fusion of spirituality and architectural splendor.

Dating back to the 12th century, this ancient abbey stands as a testament to centuries of religious devotion and artistic achievement.

Nestled in the heart of the charming village of Saint Jean de Côle, the abbey exudes an ethereal aura, surrounded by lush greenery and the gentle murmur of the Côle River.
The abbey's architecture, a captivating blend of Romanesque and Gothic styles, reflects the evolving tastes and aspirations of the communities that called it home over the centuries.

Stepping into the abbey, visitors are transported to a sacred realm where the play of light through stained glass windows creates kaleidoscopic patterns on weathered stone walls.

The cloisters, adorned with intricate carvings, offer a serene refuge for contemplation.

Beyond its architectural marvels, the Abbey Saint Jean de Côle serves as a cultural beacon, hosting concerts, exhibitions, and events that breathe life into its ancient stones.
It stands not only as a historical monument but as a vibrant hub where the echoes of the past resonate with the vitality of the present.

In the embrace of the Dordogne's bucolic beauty, the Abbey Saint Jean de Côle remains a living legacy, inviting visitors to embark on a journey through time, spirituality, and the enduring grace of French heritage.

You may be interested to view two of our websites featuring the work of highly regarded wildlife artist, David Shepherd>
and the signed prints and drawings of Britain's most sought after artworks by L.S. Lowry view here.