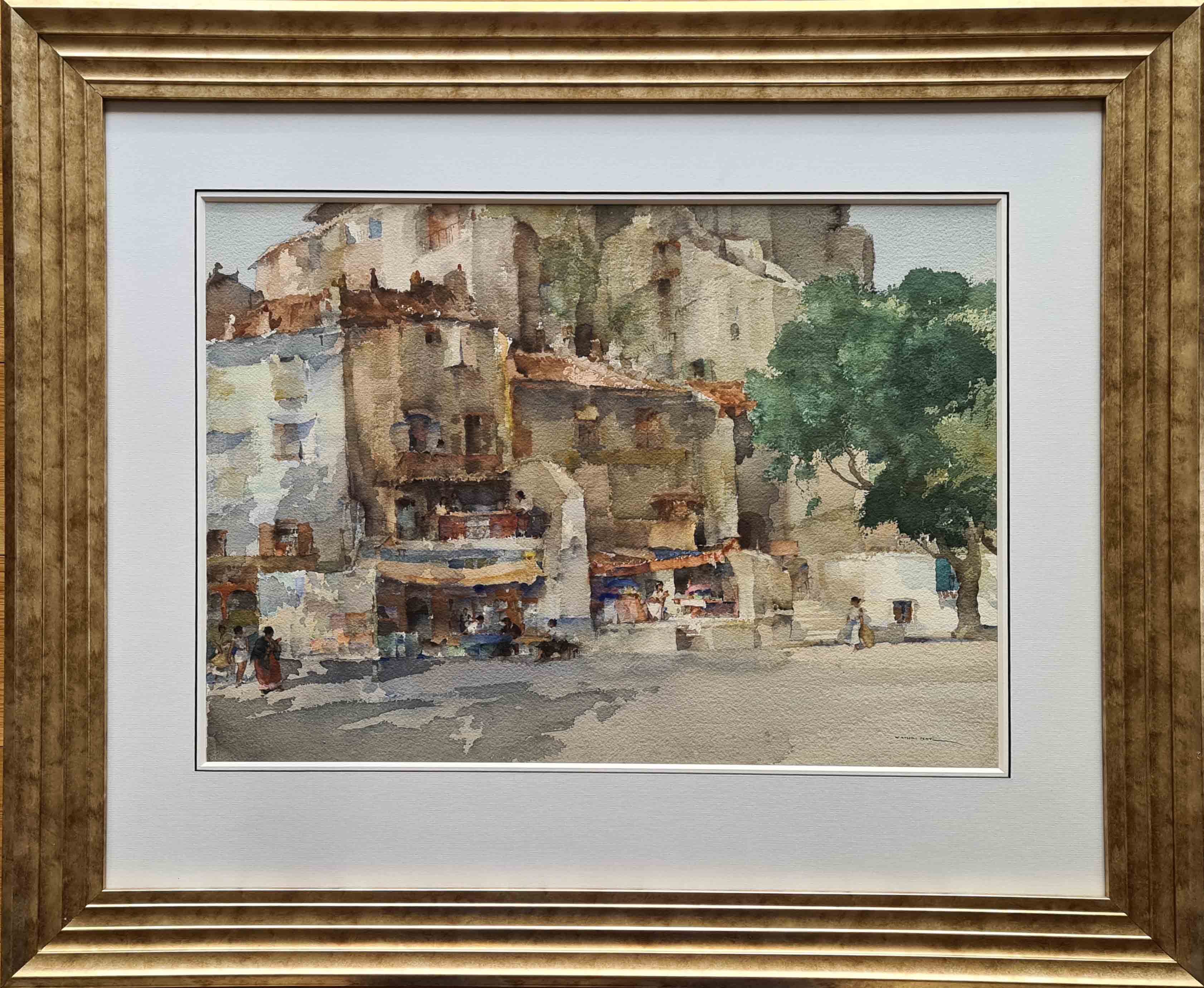 The Notice Board, La Voulte-sur-Rhône
William Russell Flint,
watercolour,
signed recto, titled, inscribed and dated 1961 verso,
Image size 19.25" x 26.5" (49cm x 67cm), within a large gilt frame.
This painting is of particular significance, as it was chosen by Susan Russell Flint
to be published as a limited edition
Framed with conservation quality french bound mounts and museum glass.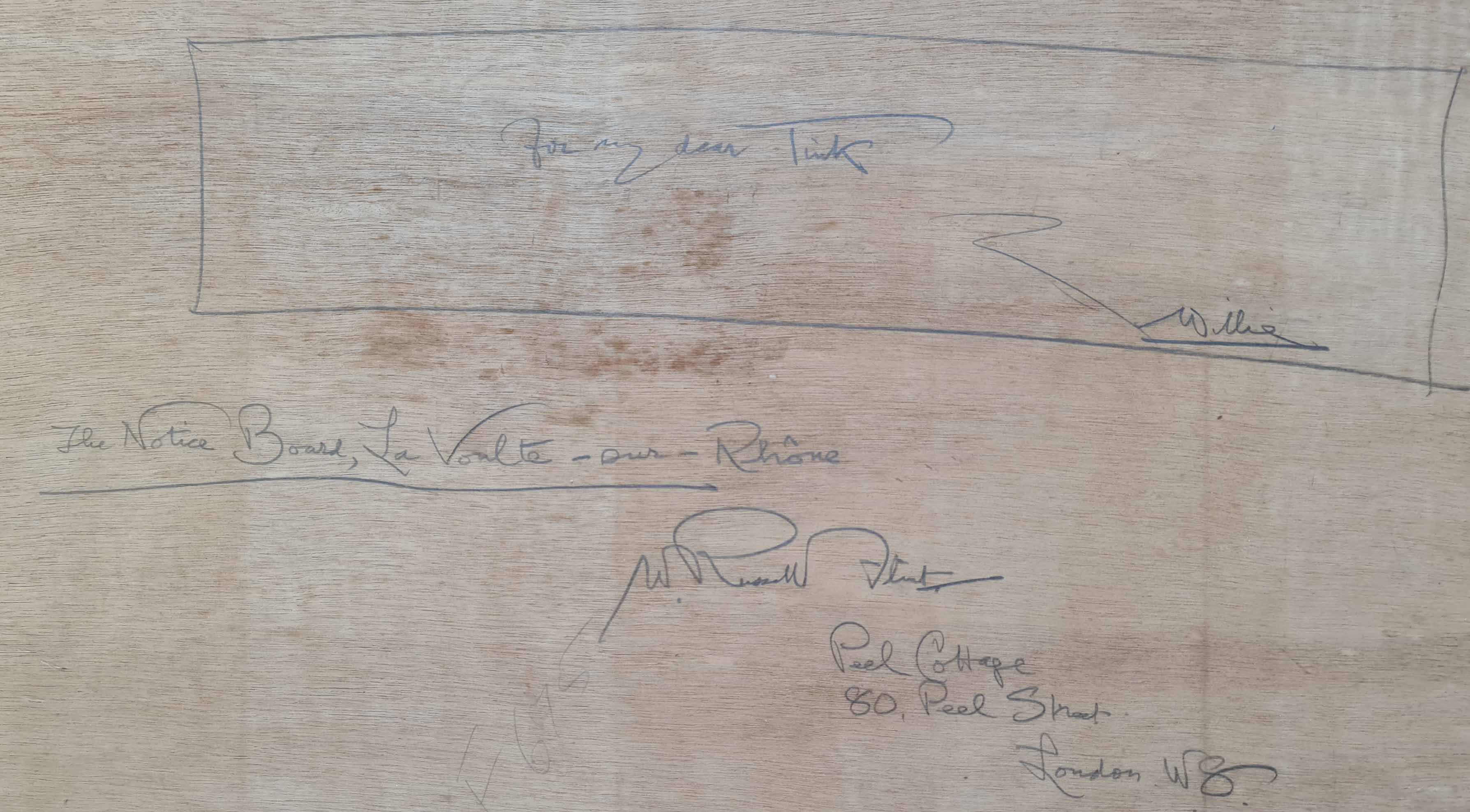 Sir William Russell Flint was evidently delighted with the completed painting.
La Voulte-sur-Rhône is a small town located south east of France.
In the french region Rhône-Alpes and in the department of Ardèche.
La Voulte-sur-Rhône is part of the district of Privas.
Built during the 14th century in renaissance style, the castle of La Voulte-sur-Rhône was situated in the heart of the Ardèche.
Noted as an Historic Monument, the building today accommodates the town hall,
Constructed on a rock dominating the valley of the Rhone it is also the entry to the valley of Eyrieux.
After restoration, the site revealed a magnificent chapel of the princes, also now classified as an Historical Monument.
The building was destroyed in 1944 during the events of the Second World War, it was however completely rebuilt.
Wildlife artist,
David Shepherd
Signed prints by
L.S. Lowry
.
d@art.info

01623 799 309