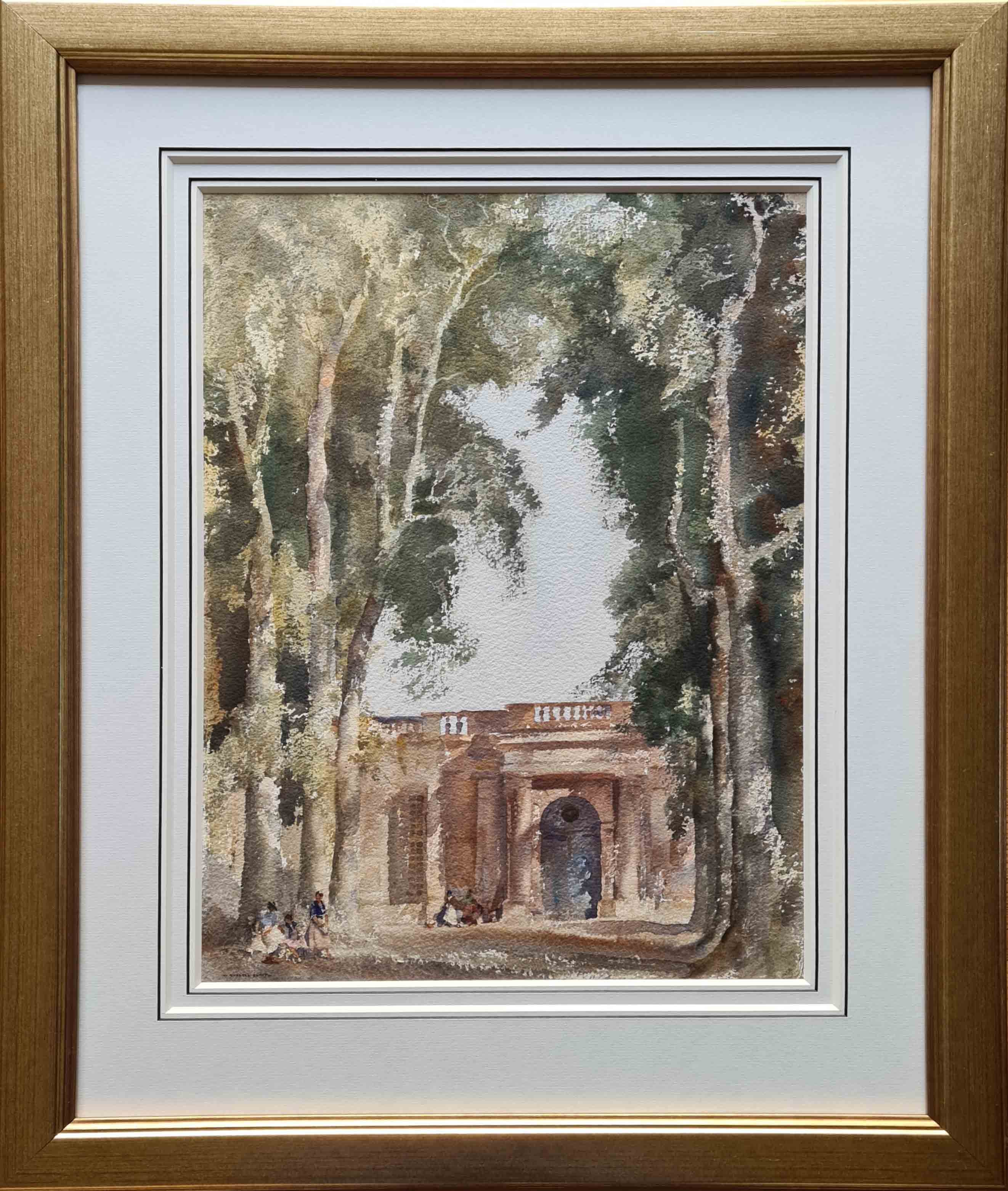 'Under the Terrace, Versailles'
by Sir William Russell Flint
signed recto, titled and Royal Academy exhibition label verso,
Image size:- 15" x 21" (54cm x 38.5cm).
Signed, Dated Oct. 1955 and titled on the reverse 'Under the Great Terrace, Versailles'
This work was exhibited as 'The Terrace Versailles', no. 23 at the Sir William Russell Flint exhibition held at the Royal Academy in 1962.
Framed with conservation quality french bound mounts and museum glass.
In 1919, France would have its revenge, of sorts, when the Treaty of Versailles, which imposed reparations on Germany, was signed in the same hall.
Although the treaty formally ended World War I, it has been argued by some that it helped pave the way for World War II.
Napoleon Bonaparte, following his takeover of France, used Versailles as a summer residence from 1810 to 1814, but did not restore it.
When the French Monarchy was restored, it remained in Paris and it was not until the 1830s that meaningful repairs were made to the palace.
A museum of French history was installed within it, replacing the apartments of the southern wing.
The palace and park were designated a World Heritage Site by UNESCO in 1979 for its importance as the center of power, art, and science in France during the 17th and 18th centuries.
The French Ministry of Culture has placed the palace, its gardens, and some of its subsidiary structures on its list of culturally significant monuments.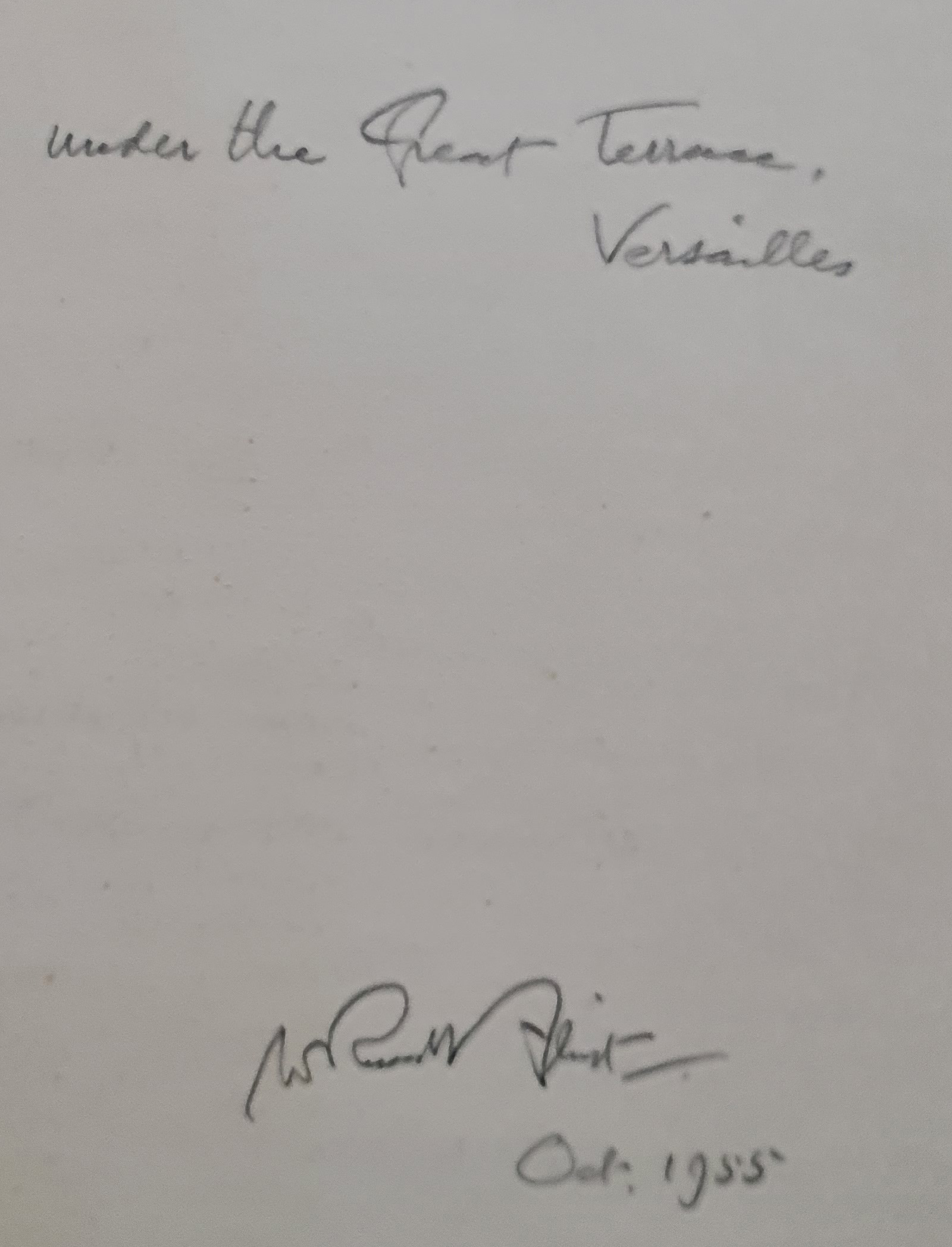 Can be paired with the original watercolour Versailles fountain
wildlife artist, David Shepherd read
more
signed prints by
L.S. Lowry
.
d@art.info

01623 799 309