Gypsies at Ste. Radegonde
Sir William Russell Flint
---
---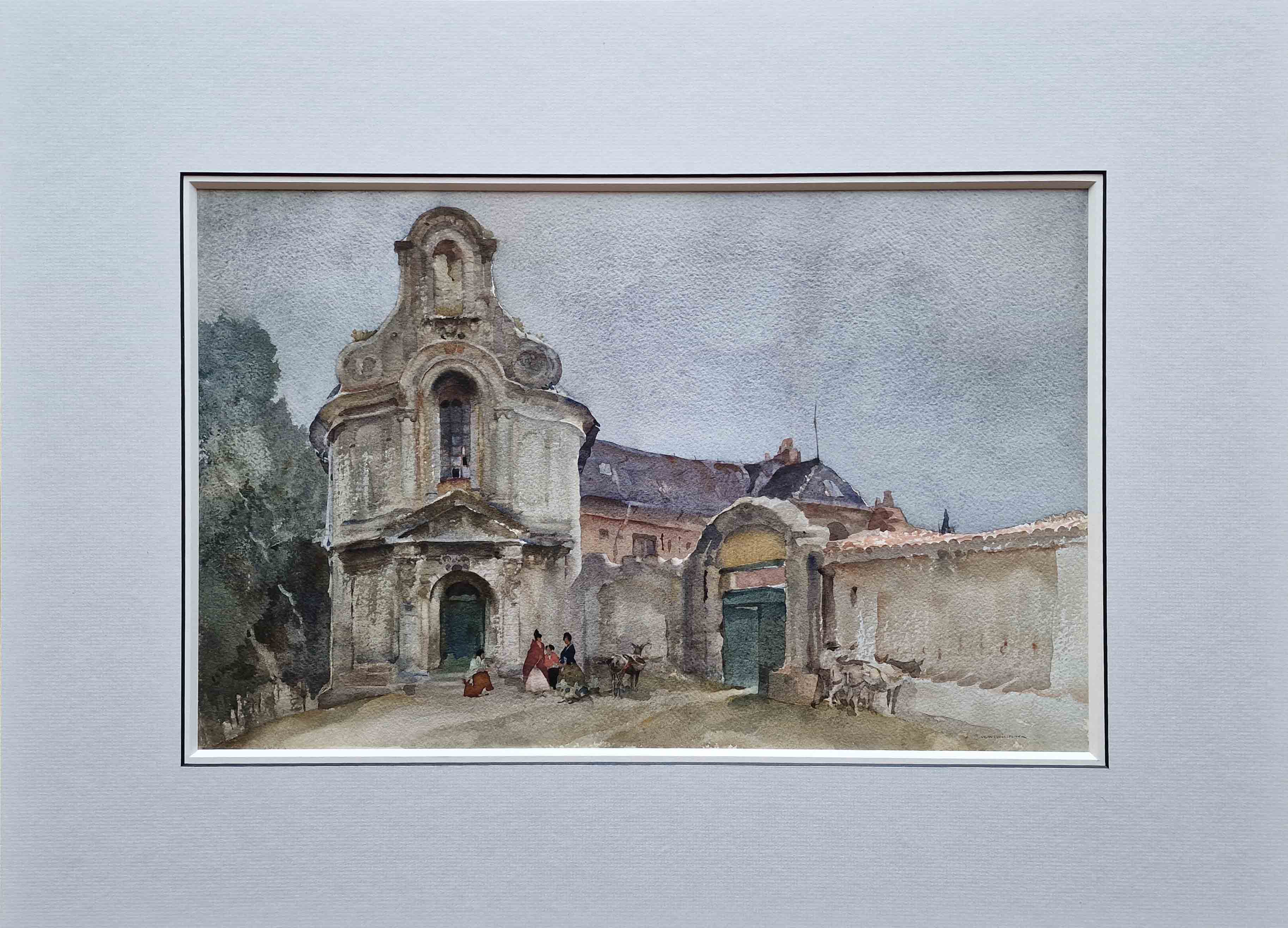 Gypsies at Ste. Radegonde
SIR WILLIAM RUSSELL FLINT P.R.A., P.R.W.S., R.S.W., R.O.I.
watercolour,
Signed and inscribed on the backboard,

Framed with conservation quality french bound mounts and museum glass.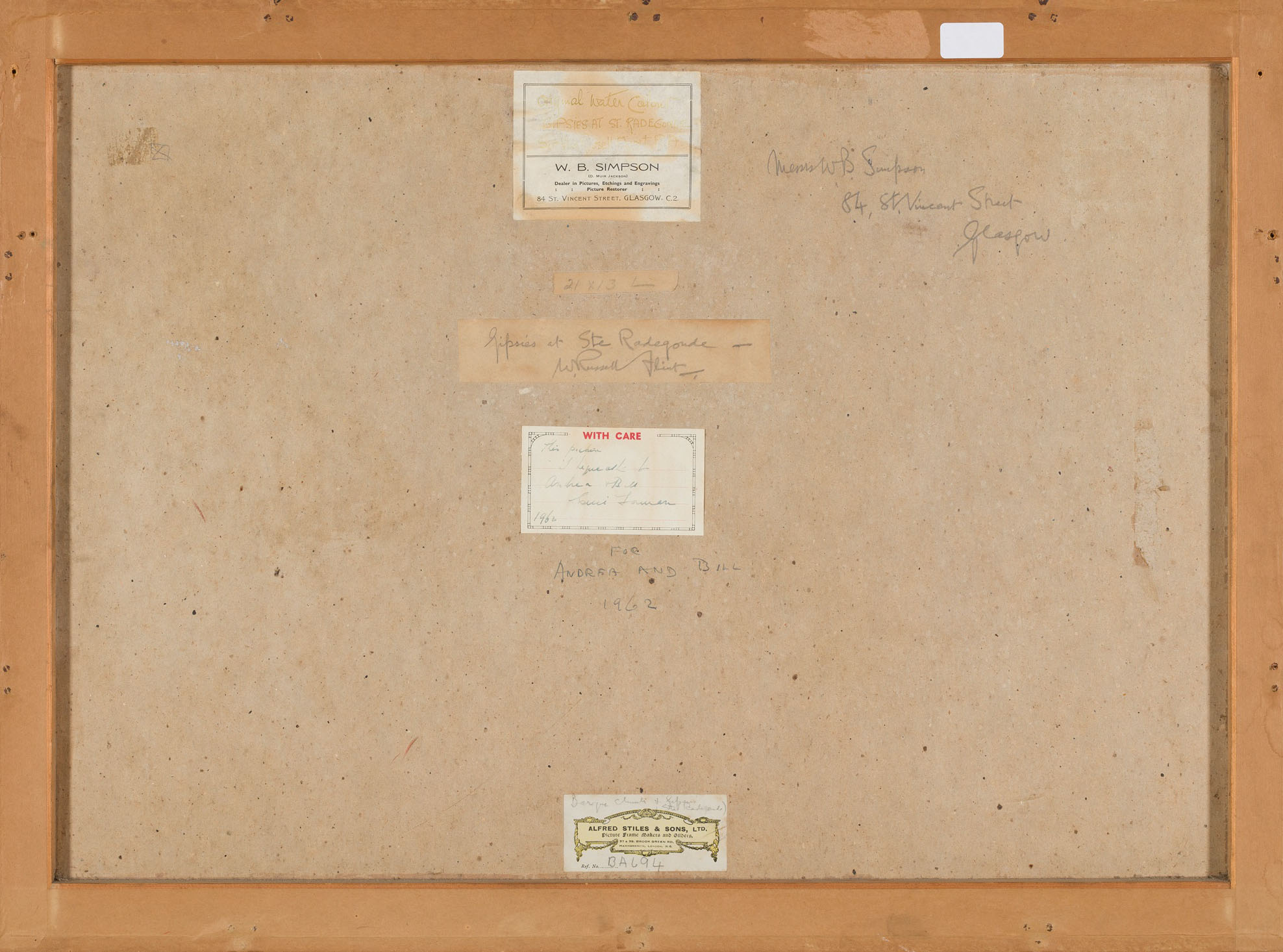 Signed and inscribed to label verso, watercolour

Image size:- 33cm x 53cm (13in x 21in)
Mounted size:- 22" x 30"

This watercolour is in excellent original condition.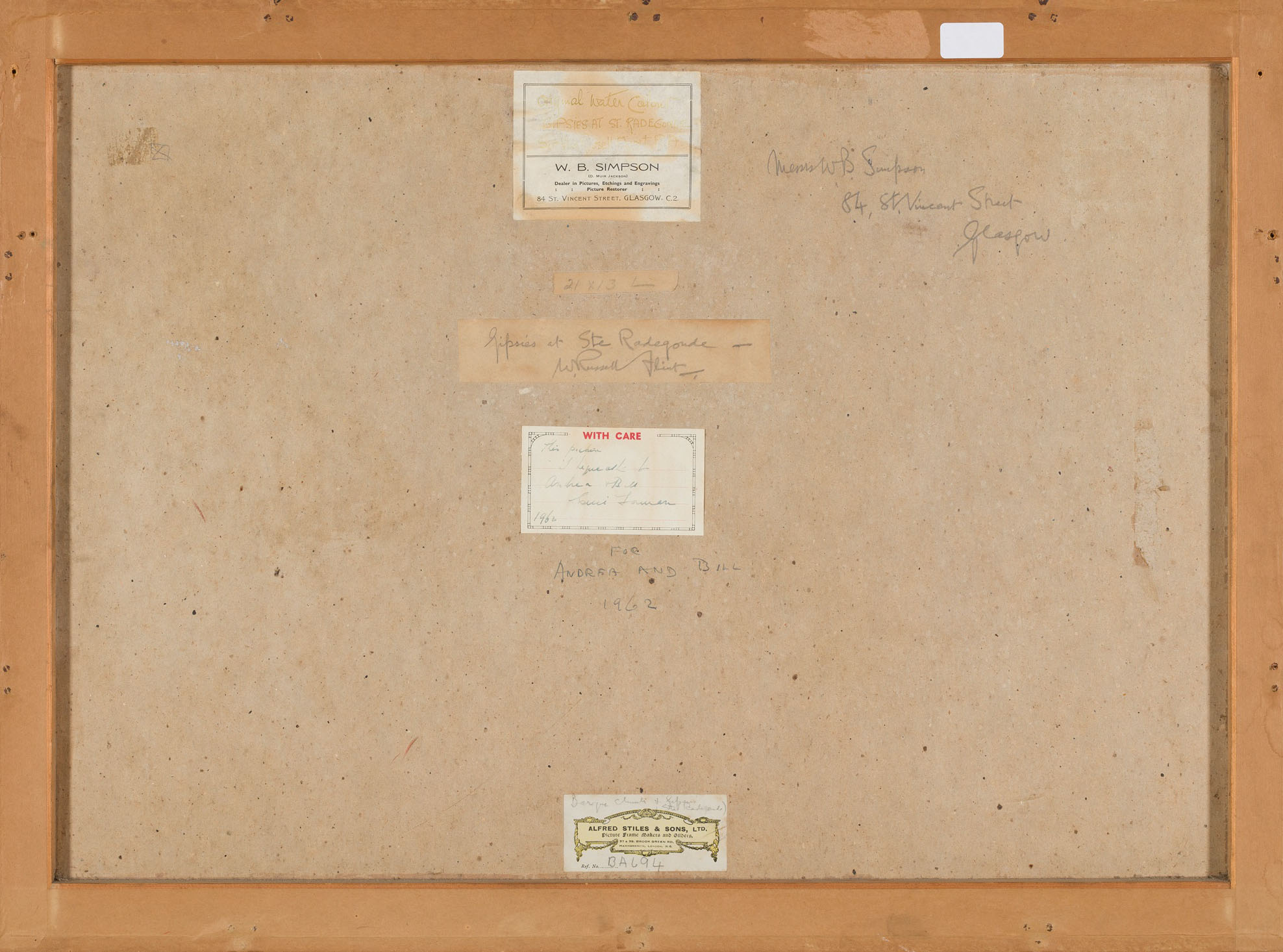 Sainte-Radegonde is a commune in the Gironde department in Nouvelle-Aquitaine in southwestern France.
Located at the gates of Rodez, bordered to the north by the Aveyron, to the east by the forest of Palanges and to the south by the first steps of the L&eacutev&eacutezou,
the commune of Sainte-Radegonde is distinguished from the other communes of the Ruthenian agglomeration by its remarkable historical and natural heritage and its pronounced rurality.

Having done a little research on the name, it is quite difficult to find which Ste. Radegonde, Russell Flint visited and produced this painting.
Should anyone recognize the area, I would be very grateful if you could pass along the information.