The Hedonists
Sir William Russell Flint
---
---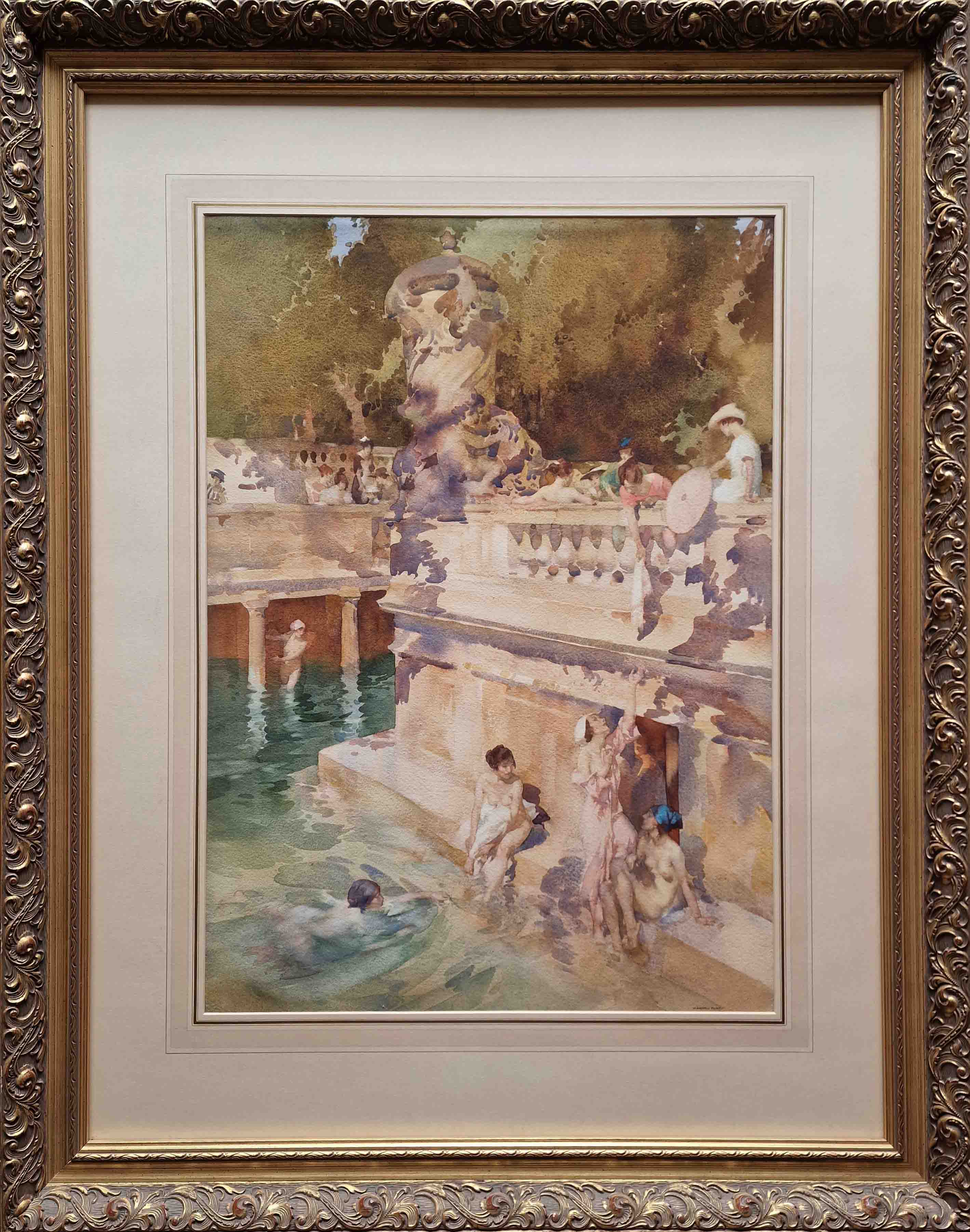 'The Hedonists'
Original Painting
Image Size 68cm x 51cm (26.5in x 20in).
Overall size with frame 32" x 39"(81 x 99cm.)

'If one had to select a milestone in the early development of Russell Flint's style, 'The Hedonists' should certainly be a candidate...
More and more was Russell Flint falling in love with the South of France, with the cloudless skies and the sun-soaked guarrigues with their ageless hill villages.
The two thousand years old aquaduct of Pont de Gard, which he was to describe as one of his favourite places on earth,
transported water from the great spring at Uzés across 50km of wild country to the Roman city of Nemausus,
and it was here at Nîmes in the shadow of the Temple of Diana that Russell Flint's hedonists whiled away their summer days in the central pool of the Jardin de la Fontaines.'

Flint had originally intended to paint the scene from a boat floating in the water but later decided that a higher vantage on the terrace above the pools was more advisable than risking the treacherous waters.

This was the tenth painting to be published.
The publisher was W.J. Stacey in 1930
as a signed limited edition of 300

Sold at Sothebys in 2007 for £43,200

Framed with museum glass.

You may be interested to view two of our websites featuring the work of highly regarded wildlife artist, David Shepherd>
and the signed prints and drawings of Britain's most sought after artworks by L.S. Lowry view here.