The Cévennes from Peyrou, Montpellier
Sir William Russell Flint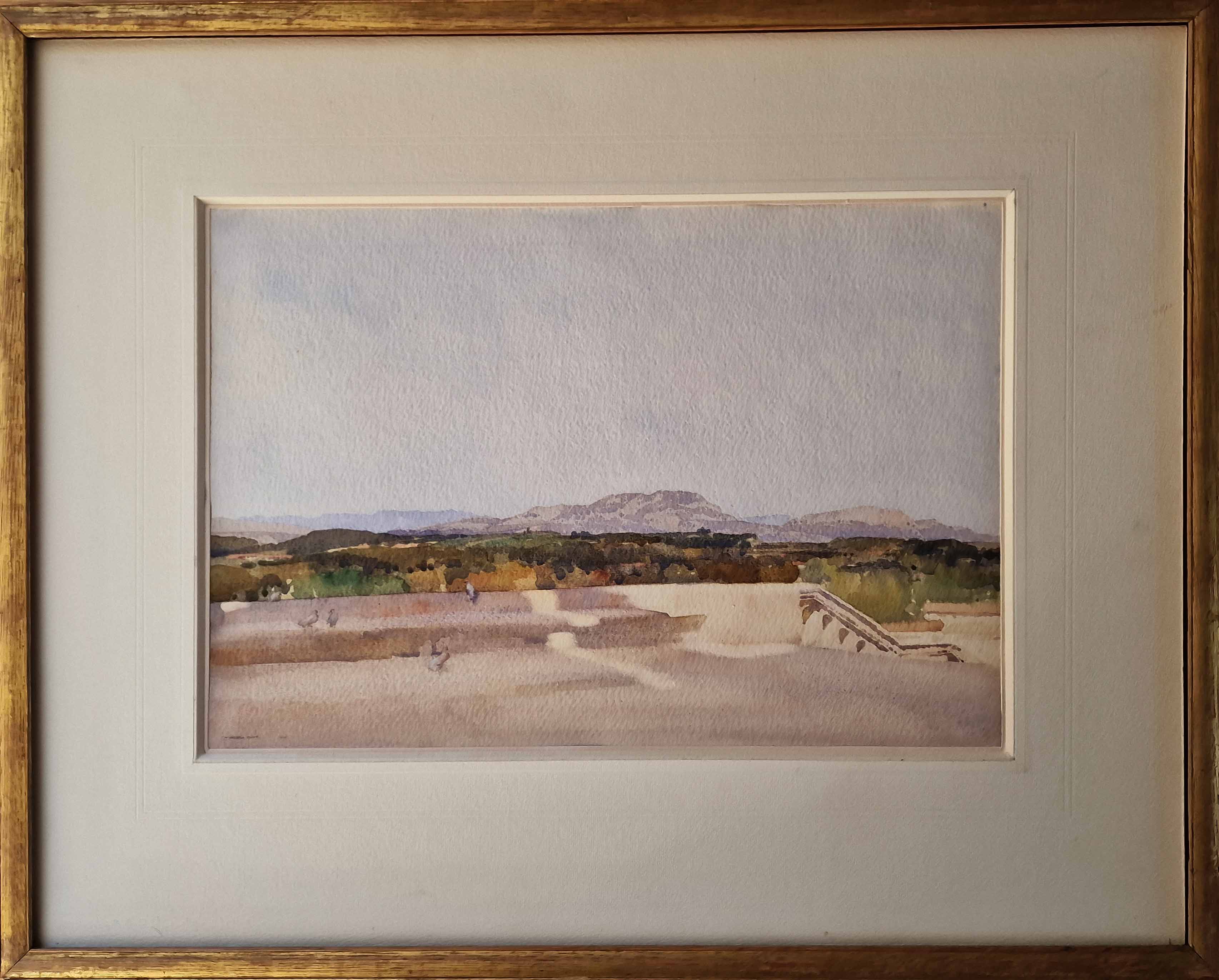 'Les Cévennes from Montpellier'
Original watercolour Painting
Signed, inscribed and dated verso:- '14th April, 1920'

Signed and dated 1920,

Image size:- 36cm x 50cm (14in x 19.5in)
Provenance: M. Newman Ltd., London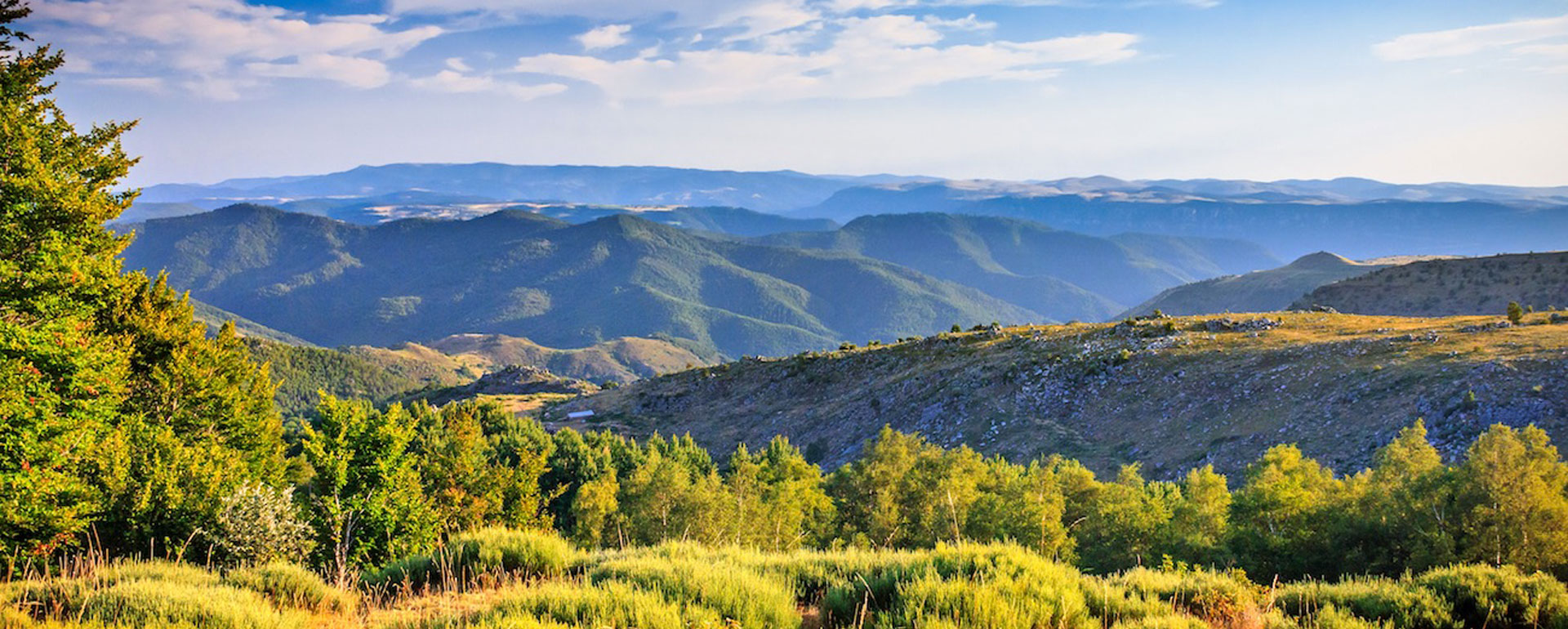 The Cévennes, a rugged and enchanting region in the heart of southern France, weaves a tapestry of natural beauty, cultural richness, and historical significance.
Nestled between the Mediterranean and the Massif Central, this mountainous terrain stands as a testament to the harmonious coexistence of man and nature.

With its UNESCO World Heritage status, Les Cévennes boasts a diverse landscape, ranging from lush chestnut forests to limestone plateaus, creating a haven for biodiversity.
The mystical allure of the Tarn Gorges and the majesty of Mont Lozère elevate the region to a haven for nature enthusiasts and adventure seekers alike.

Yet, Les Cévennes is not merely a geographical wonder.
It is a living testimony to the resilience of its people, the Huguenots, who sought refuge in these hills during times of religious persecution.

The stone-built villages, with their slate roofs and narrow cobblestone streets, whisper tales of a rich history.
The famed Stevenson Trail, traversing the Cévennes, retraces the footsteps of the Scottish author Robert Louis Stevenson, offering a literary pilgrimage through this timeless landscape.

In Les Cévennes, time seems suspended, allowing visitors to savor the slow pace of life, the scent of wild herbs in the air, and the warmth of the local hospitality.
Whether exploring its historic sites, hiking its trails, or simply absorbing the tranquility,

Les Cévennes reveals itself as a sanctuary where the past and present converge in a celebration of nature, history, and the human spirit.

You may be interested to view two of our websites featuring the work of highly regarded wildlife artist, David Shepherd>
and the signed prints and drawings of Britain's most sought after artworks by L.S. Lowry view here.