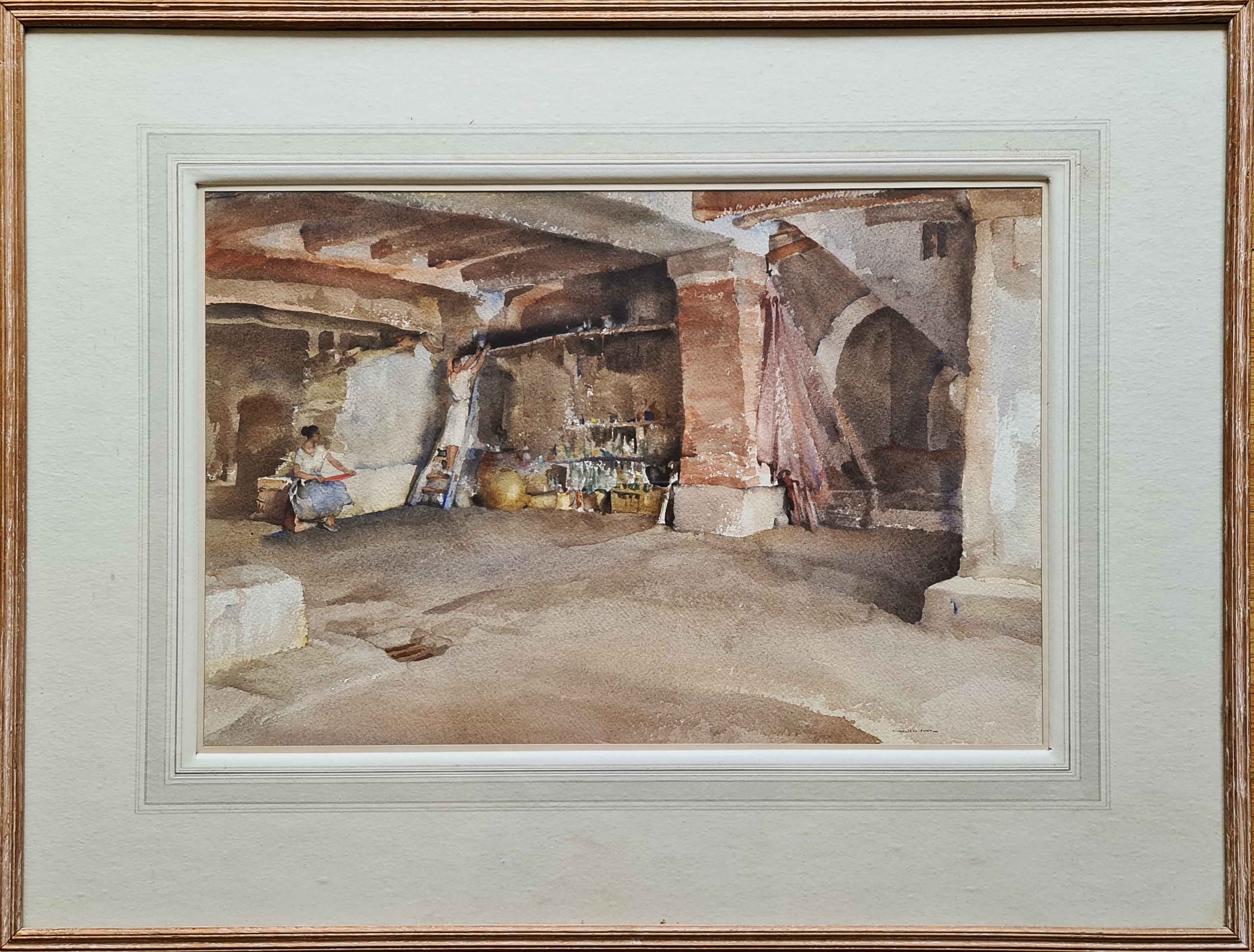 'The High Shelf'
Richelieu
signed 'W.RUSSELL FLINT';
Original watercolour
Image size 56.0cm x 37cm, (22" x 14.5").
Dated:- November, 1953
Exhibited at The Royal Watercolour Society
Autumn Exibition, 1953
Exibited at Hoveton Hall
December, 1953
A note verso from Mr Philp (secretary of the R.W.S.)
As they travelled through France, he would be constantly looking out for places and situations of particular interest that would make excellent paintings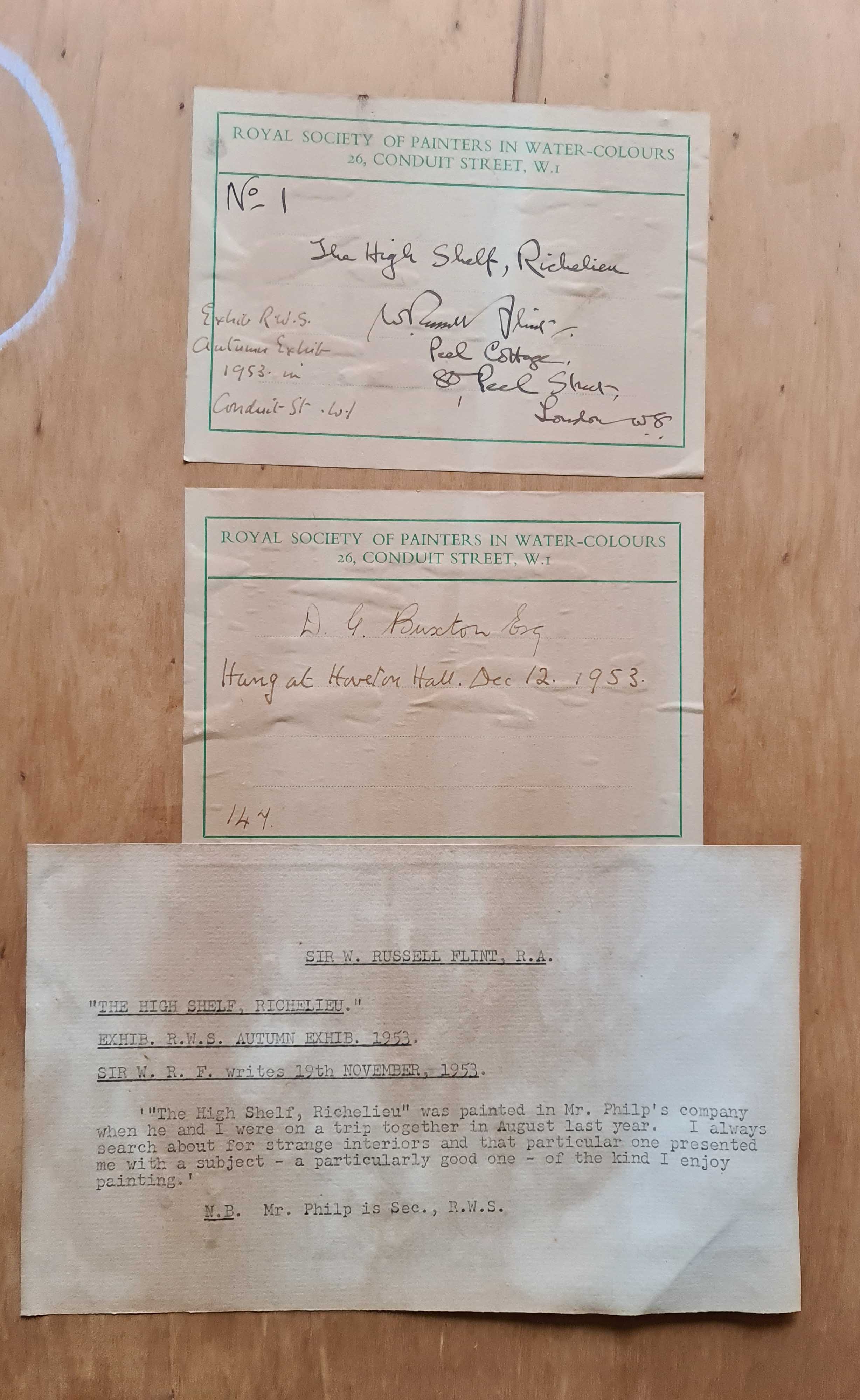 Richelieu is a commune south west of Tours, and north of Poitiers in central France.
Richelieu is a commune in the Indre-et-Loire department in central France.
It lies south of Chinon and west of Sainte-Maure de Touraine and is surrounded by mostly agricultural land.
Its inhabitants are called Richelais, and Richelaises.
Sir William Russell Flint - 'The High Shelf, Richelieu', watercolour.
You may be interested to view two of our websites featuring the work of highly regarded wildlife artist, David Shepherd read
more
and the signed prints and drawings of Britain's most sought after artworks by
L.S. Lowry
.
russellflint-original-angevininterior
d@art.info

01623 799 309