The well pump, St. Jean de Cole
Sir William Russell Flint
P.R.A., P.R.W.S., R.S.W., R.O.I., R.E.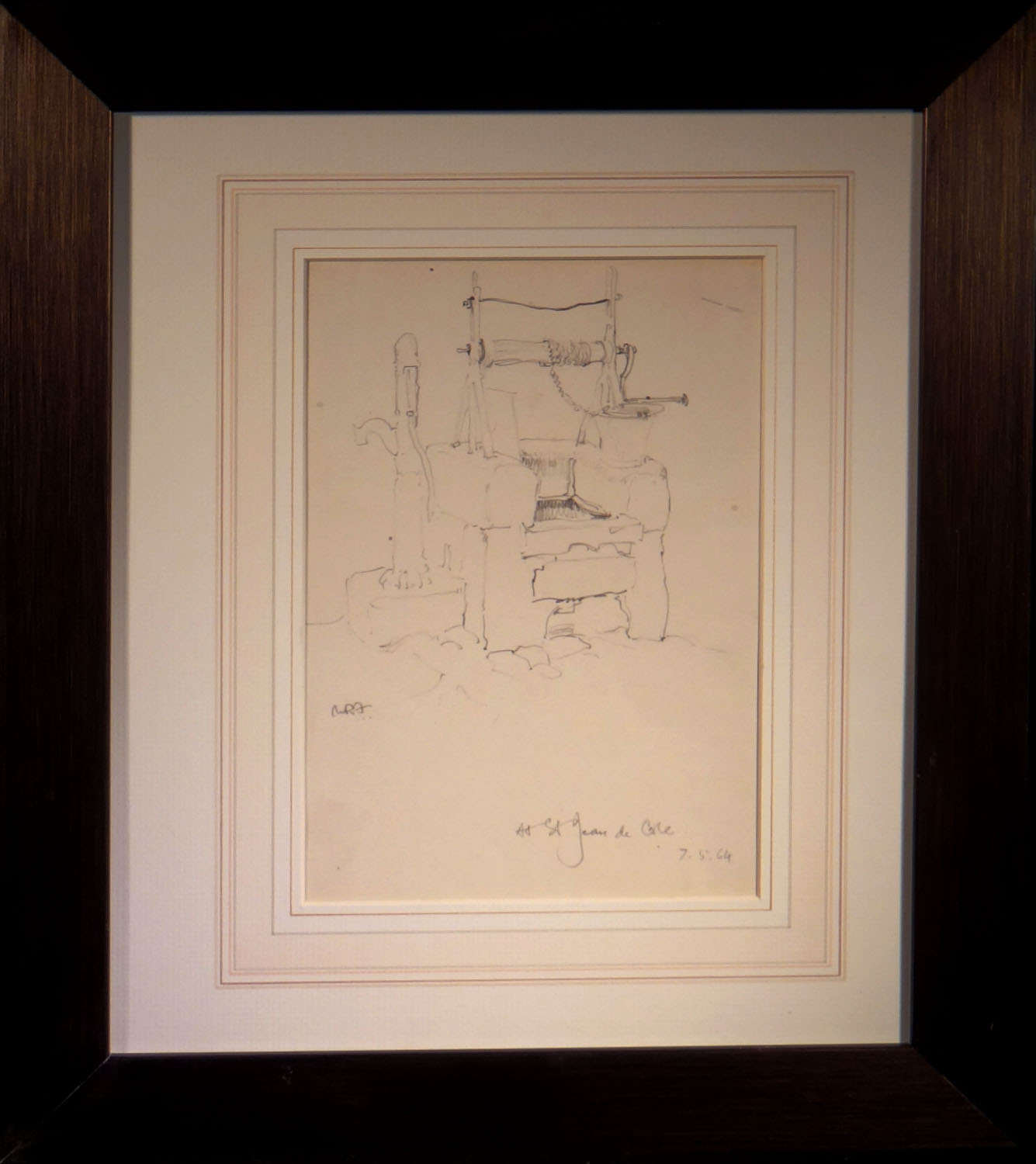 'The Well, St. Jean de Cole'
Original pencil drawing
Image size:- 24 x 17.5cm
At St Jean de Cole, 7 May 1964,
pencil drawing of a well and water pump, initialled, titled and dated, complete with framing
SIR WILLIAM RUSSELL FLINT P.R.A., P.R.W.S., R.S.W., R.O.I., R.E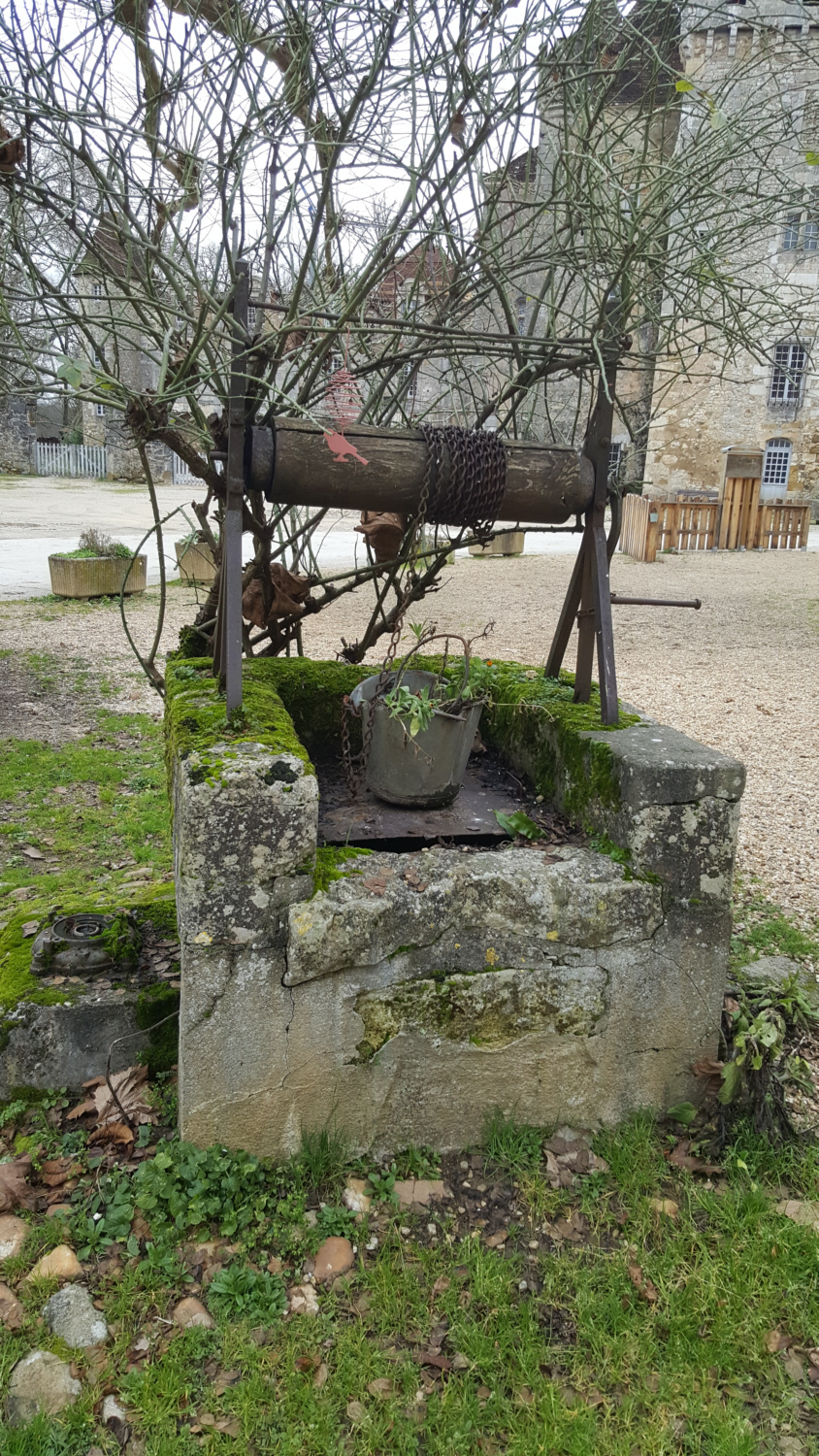 Photo taken February, 2018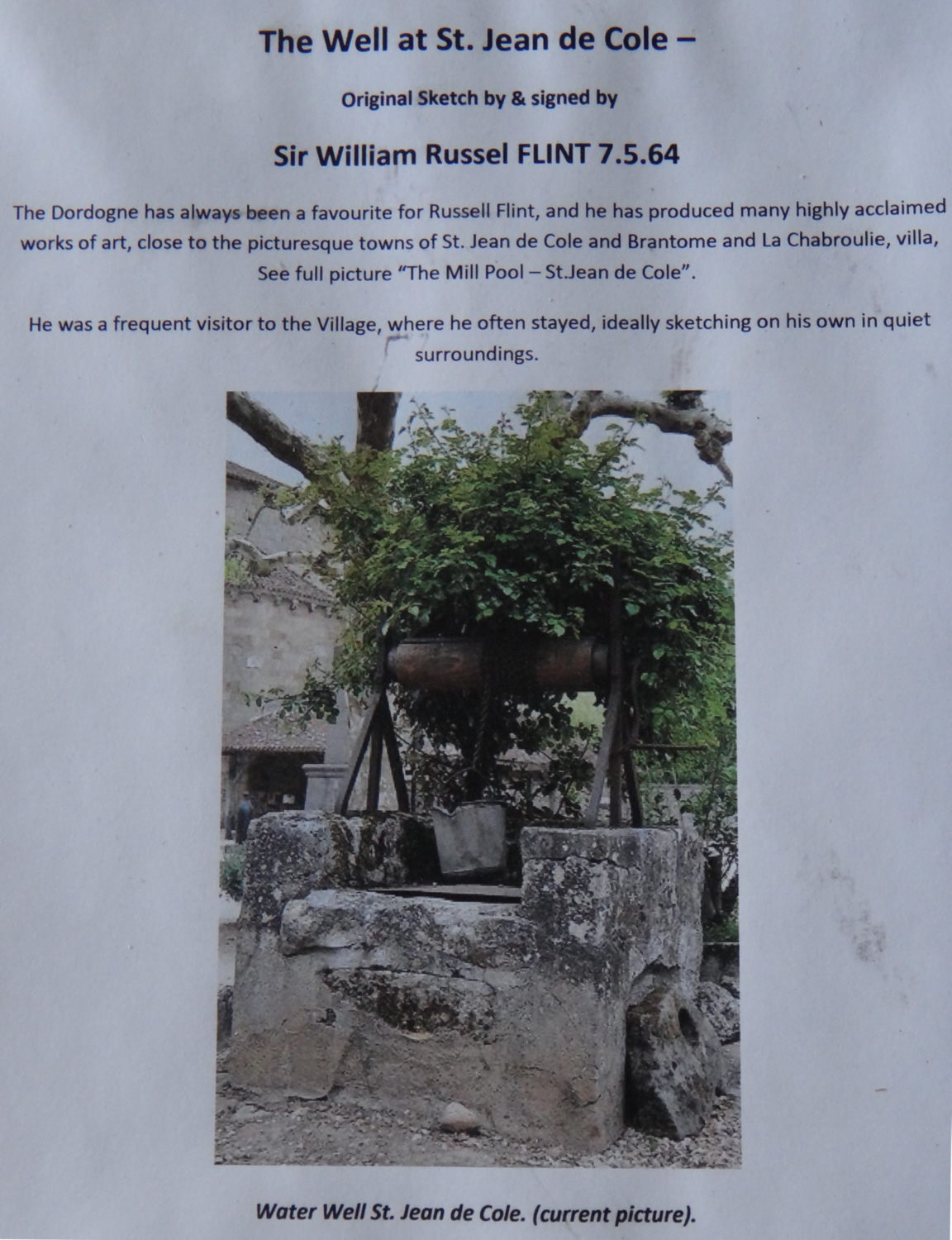 Over thirty years knowledge and regarded as an authority on Russell Flint's prints and paintings
If you wish to visit the beautiful countryside and villages in the south west of France where Flint spent much of his time painting,
a beautiful holiday house in Dordogne is to let throughout the year.
click here
Detached and private in it's own grounds, with a solar heated swimming pool and a one acre lake, this is the ideal house for exploring the many delights of France.
We have specialized in the paintings and prints by SirWilliam Russell Flint for over thirty years, and have on display over
500 edition prints, signed and unsigned; Also original watercolour paintings and red chalk drawings, for sale.
The limited edition prints, particularly the signed, limited edition prints (ie. pre 1969) were very sought after at the publication date,
and the entire edition could be sold out within several hours of release.
Some websites that may be of particular interest.... featuring the work of highly regarded wildlife artist and conservationist, David Shepherd read more
From the early 1960s he has produced hundreds of wildlife paintings across the world, and raised thousands of pounds for the preservation of endangered species.
He tirelesly campaigns for world conservation, and can often be heard public speaking at many social dinners and celebrity events.
The paintings by Lowry have always been regarded as a great national treasure, he does in fact hold the record for the most honours declined;
Harold Wilson, Britain's prime minister at the time, offered him a knighthood...
One of the largest collections of signed prints can be viewed at this website, or visit the studio by appointment. There is no 'second' edition, these are the original signed, limited editions that have over the years become highly collectable and
sought after works of art, some of which are over seventy years old.
Sold paintings and drawings by Russell Flint.
Recognized worldwide as a fine watercolour master, Sir William's work enjoys the prominence amongst a collection of the finest and most experienced painters of our time.
d@art.info

01623 799 309