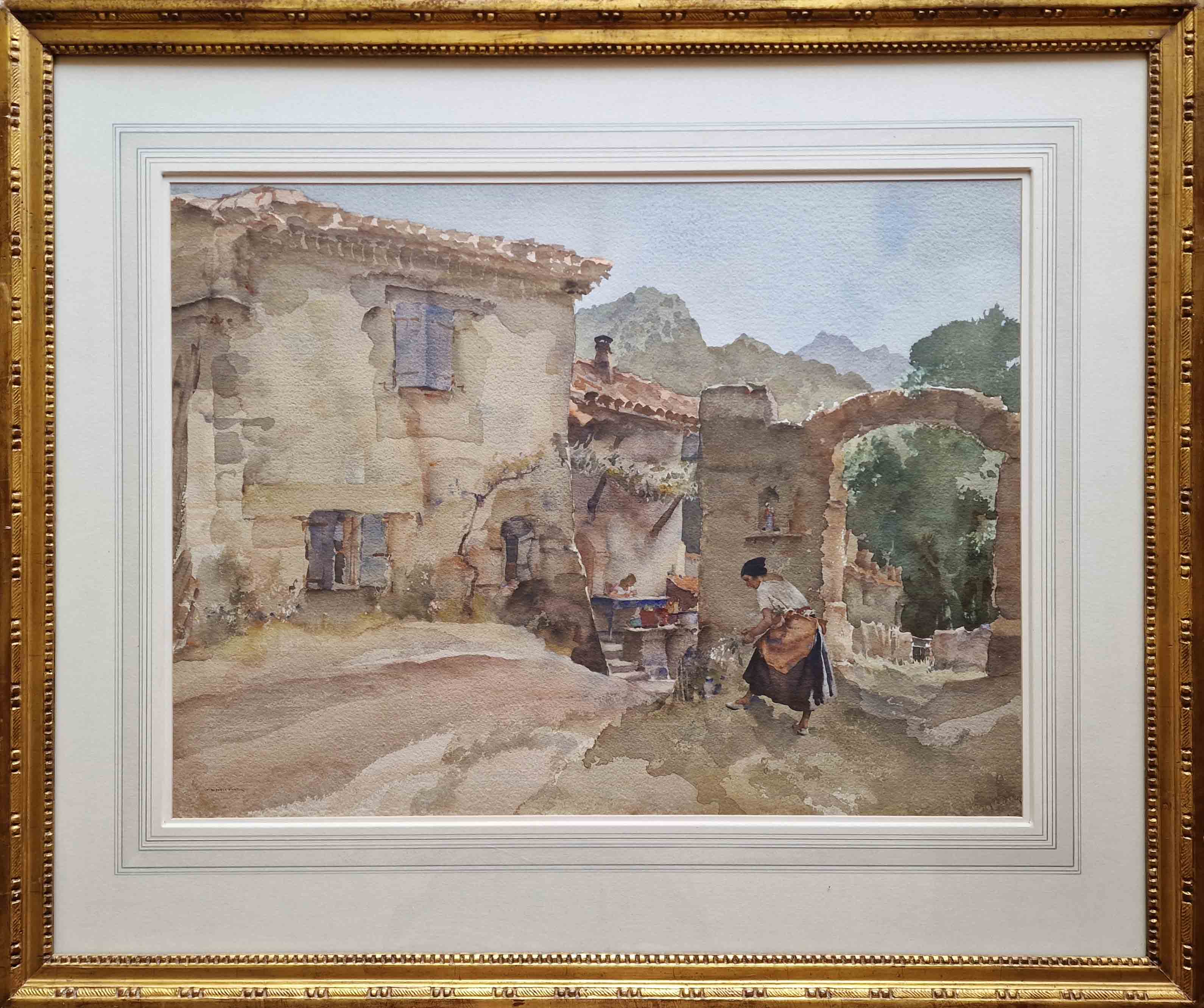 The Little Terrace, Vannavez (in the Drôme Valley)
signed 'W. RUSSELL FLINT' (lower left) and signed, inscribed and dated 'The Little Terrace, Vannavez' (Drôme, France), W Russell Flint/ 1959-60' (on the reverse)
Watercolour
Image size:- 19" x 26.4". (48.3 x 66.7 cm.)
PROVENANCE
with Frost & Reed, London (no. D10335).
W.T. Brookes.
with Frost & Reed, London (no. D153675).
with Williams & Son, London.
EXHIBITED
London, Royal Academy, William Russell Flint, 1962, no. 178 (lent by W.T. Brooks).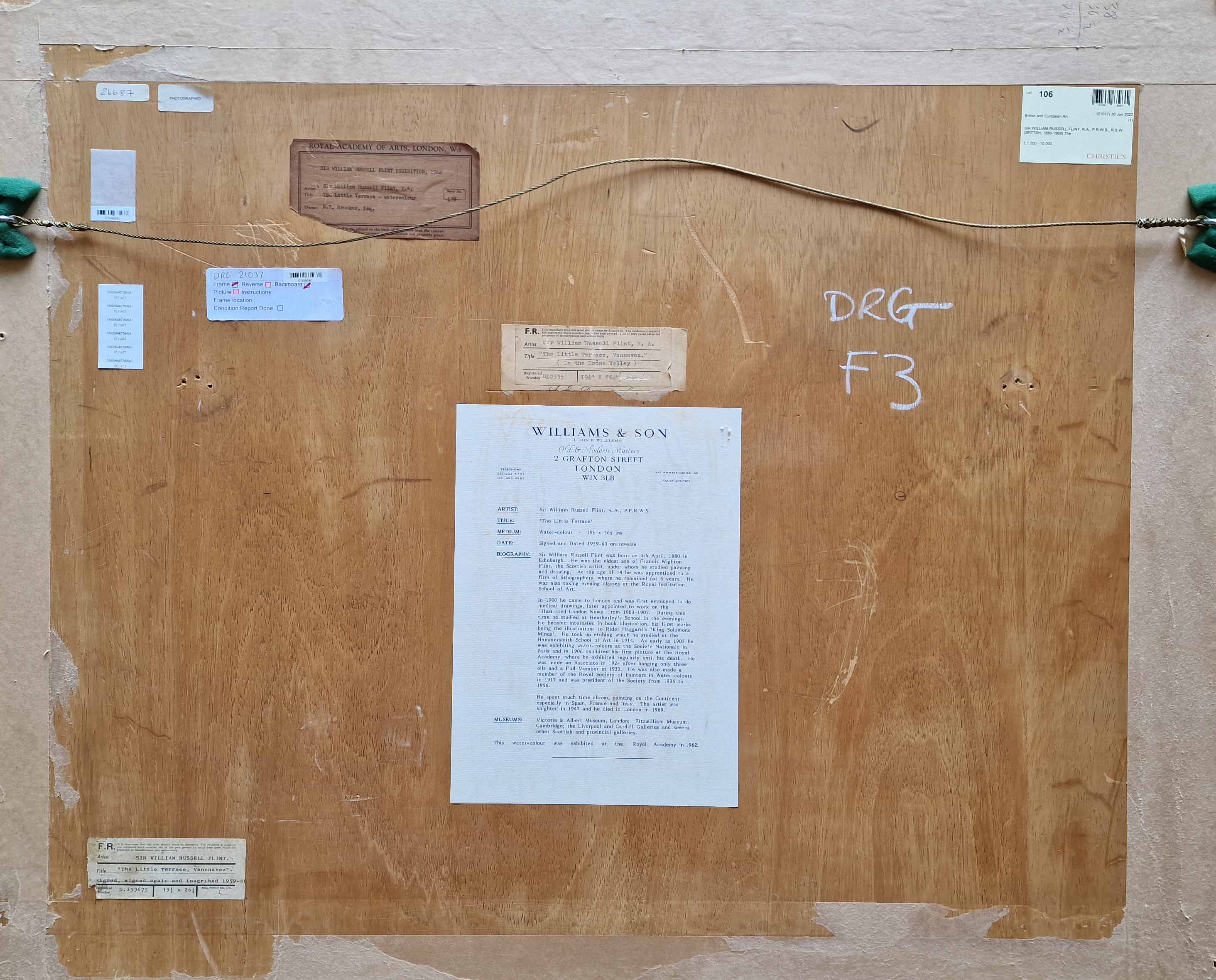 Drôme lies within the region of Auvergne-Rhône-Alpes.
It is bordered by Ardèche to the west, Isère to the north and east, Hautes-Alpes to the east, Alpes-de-Haute-Provence to the southeast and Vaucluse to the south.
The northwestern tip of the department is only 3 miles (5 km) from the Loire border.
The Drôme department is in a zone of transition between the oceanic climate of Lyon, the continental climate to the north and the Mediterranean climate of Provence to the south.
In the Rhône valley, the meeting of the mild humid southern Mediterranean air masses with the colder northern air mass sometimes causes particularly violent thunderstorms and snowstorms.
Wildlife artist,
David Shepherd
Signed prints by
L.S. Lowry
.
d@art.info

01623 799 309