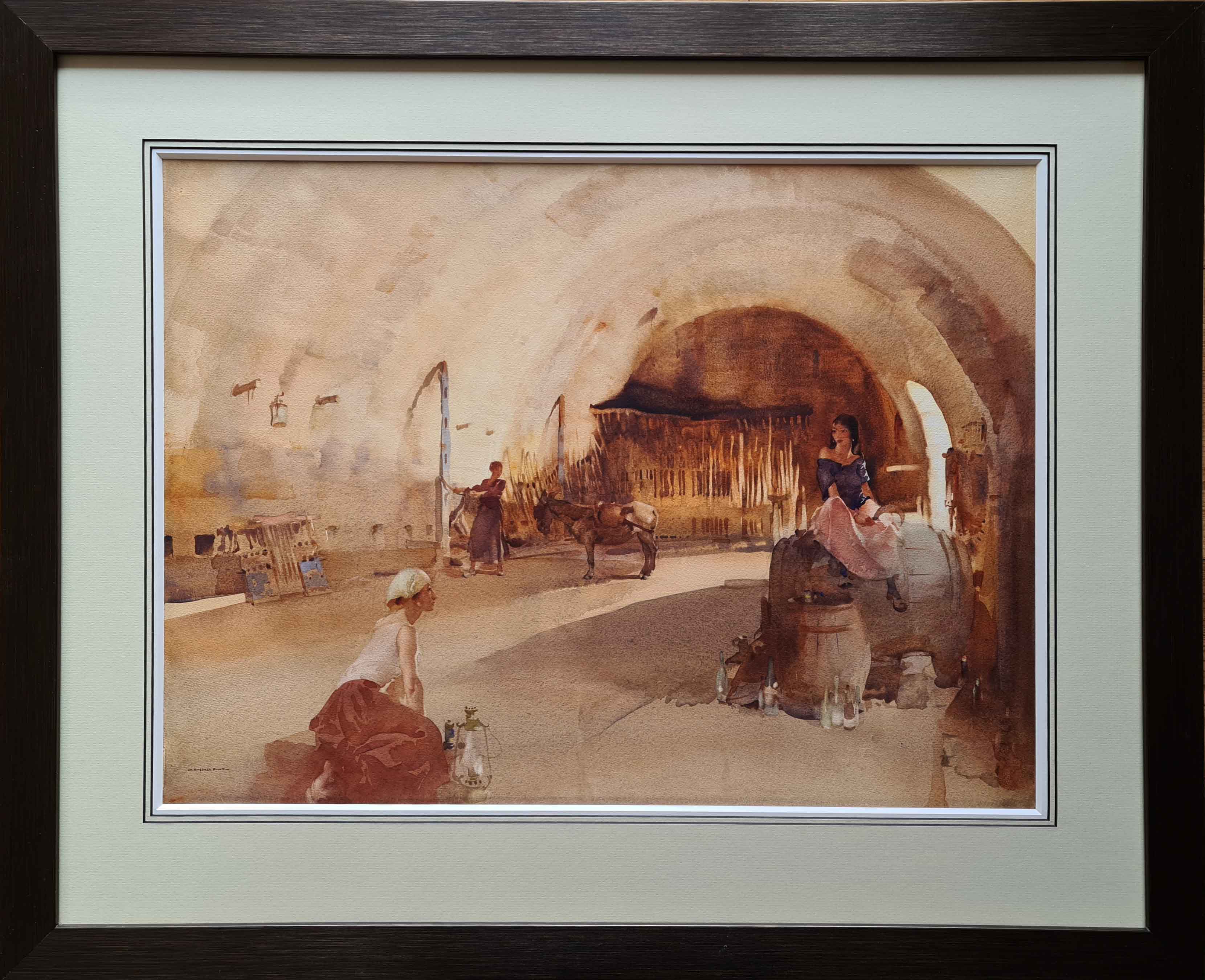 'An Angevin Interior'
signed 'W.RUSSELL FLINT';
Original watercolour
Image size 49cm x 66cm (19.25in x 26in).
Exhibited: Royal Scottish Society of Painters in Watercolour - No.1.
Complete with framing, deep french bound mount and museum glass, as shown.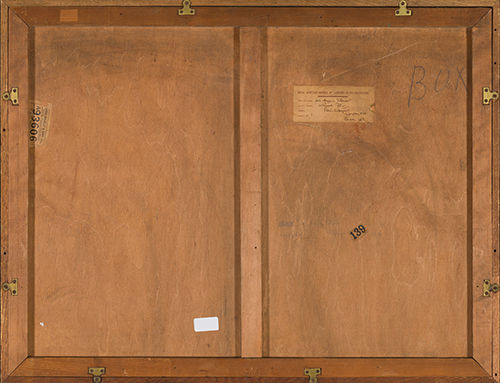 We see from the meaning of Angevin that...
The Angevins of the House of Plantagenet ruled over an area covering roughly half of France, all of England, and parts of Ireland and Wales, and had further influence over much of the remaining British Isles.
The empire was established by Henry II, as King of England, Duke of Normandy, Count of Anjou (from which the Angevins derive their name), as well as Duke of Aquitaine by right of his wife, and multiple subsidiary titles.
Although their title of highest rank came from the Kingdom of England, the Angevins held court primarily on the continent at Angers in Anjou, and Chinon in Touraine.
You may be interested to view two of our websites featuring the work of highly regarded wildlife artist, David Shepherd read
more
and the signed prints and drawings of Britain's most sought after artworks by
L.S. Lowry
.
d@art.info

01623 799 309