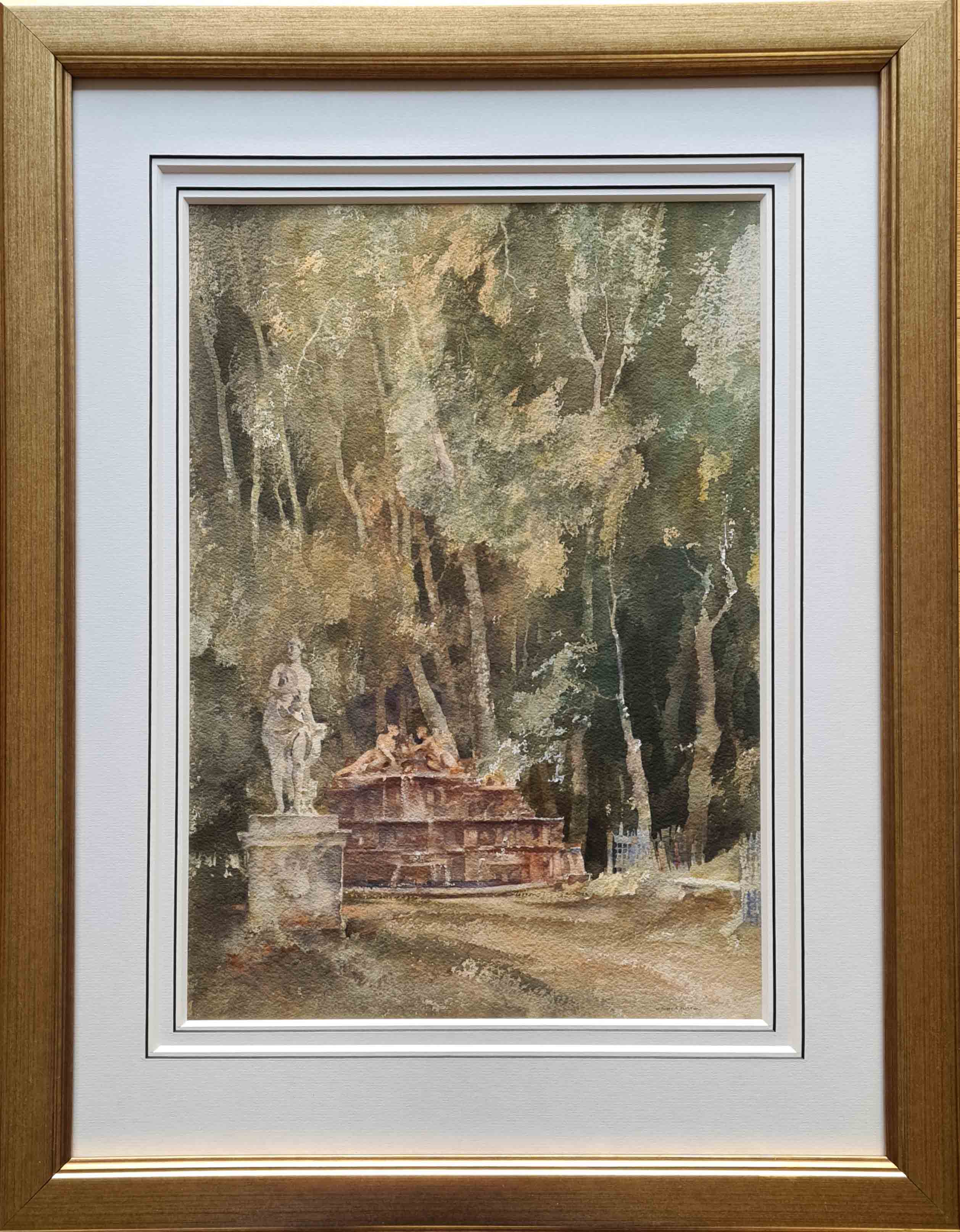 Fountain at Versailles,
Sir William Russell Flint
signed,
Image size 21.25" x 15.25" (54cm x 38.5cm)
Also signed and titled on the back 'A forgotten fountain, Versailles' and dated Sept. 1954
Framed with conservation quality french bound mounts and museum glass.
There are 50 water spouting fountains each symbolising a theme gracing the splendid Gardens of Versailles.
The fountains are decorated with sculptures of gilded lead or metal portraying characters from Greco-Roman mythology.
Beginning in ancient times, fountain designers relied on gravity, channeling water from a higher source in a closed system to provide pressure.
The Versailles system was called the Machine of Marly, after a smaller royal chateau that also used it when the Sun King did not require a showy display at Versailles.
Also known as Diana's Nymphs' Bath, this pool collects the water from the Pyramid Fountain.
It is decorated with bas'reliefs, the most famous of which, by Girardon (1668-1670), is on the retaining wall and is made of lead, at one time gilded.
The others were made by Le Gros, Le Hongre and Magnier.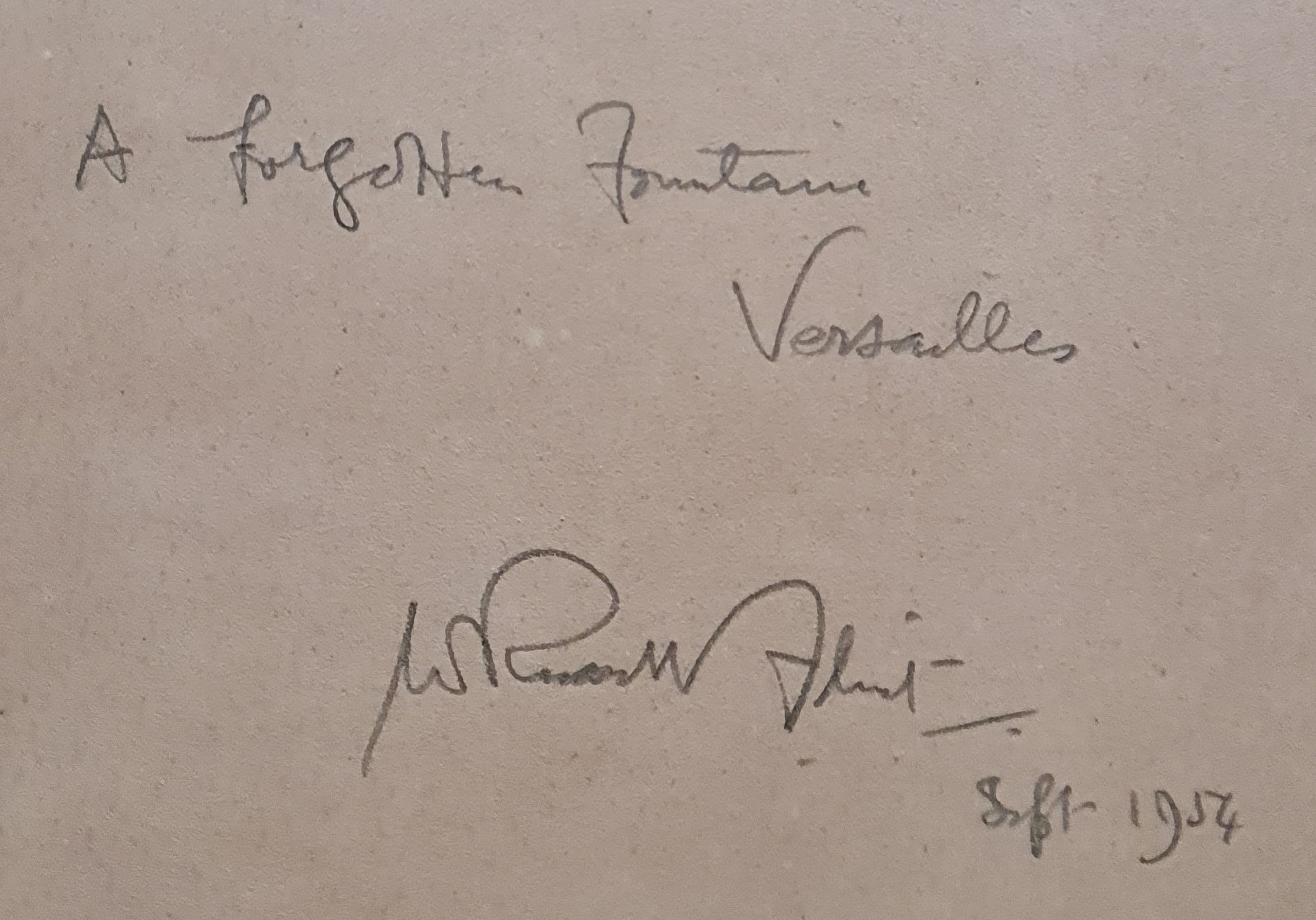 wildlife artist, David Shepherd read
more
signed prints by
L.S. Lowry
.
d@art.info

01623 799 309