The Mill at St. Martin D' Ardeche
Sir William Russell Flint
P.R.A., P.R.W.S., R.S.W., R.O.I., R.E.
---
---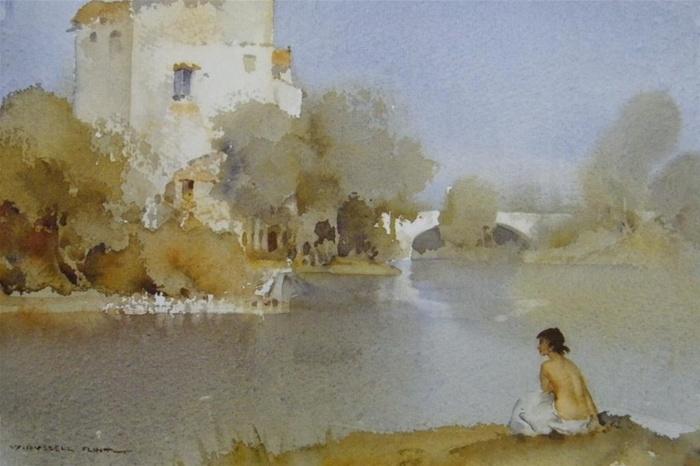 Mill at st Martin d'Ardeche
The Mill at St. Martin de l'Ardeche should be quite easyto find.
We were walking along the road and before us was the exact painting of 'Conversation St. Martin de l'Ardeche'.
There were a couple of old Renaults in the courtyard, but apart from that everything was exactly trhe same as the painting, some 60 years before.
The history of Russell Flint. 1880-1969.
Should you wish to explore the area in France that Sir William spent so much of his time this holiday house in the Dordogne
see here
can provide
a beautiful experience for those who enjoy the countryside and the many towns and villages of great character. You may be interested to view two of our websites featuring the work of highly regarded wildlife artist, David Shepherd
read
more
and the signed prints and drawings of Britain's most sought after artworks by L.S. Lowry
read
more.
summertime, Uzes
Maggie posing
original-alethea
gossipaftermarketperigord
picnic at Turnaware point
dubiousbernini
in pursuit, books
ancient aquaduct, print
Nile ferry
Barbaste
In classic Provence
Basket Makers
three against one
sistersatdinard
two models
the spring board
mirror of the ballet
washerwomenbythedrome
roseneathfromaboveshandon
four sisters, Chazelet
publishers
originals sold
anne marie by the loire
chattels
washerwomen, France