Maggie Posing
Sir William Russell Flint
P.R.A., P.R.W.S., R.S.W., R.O.I., R.E.
---
---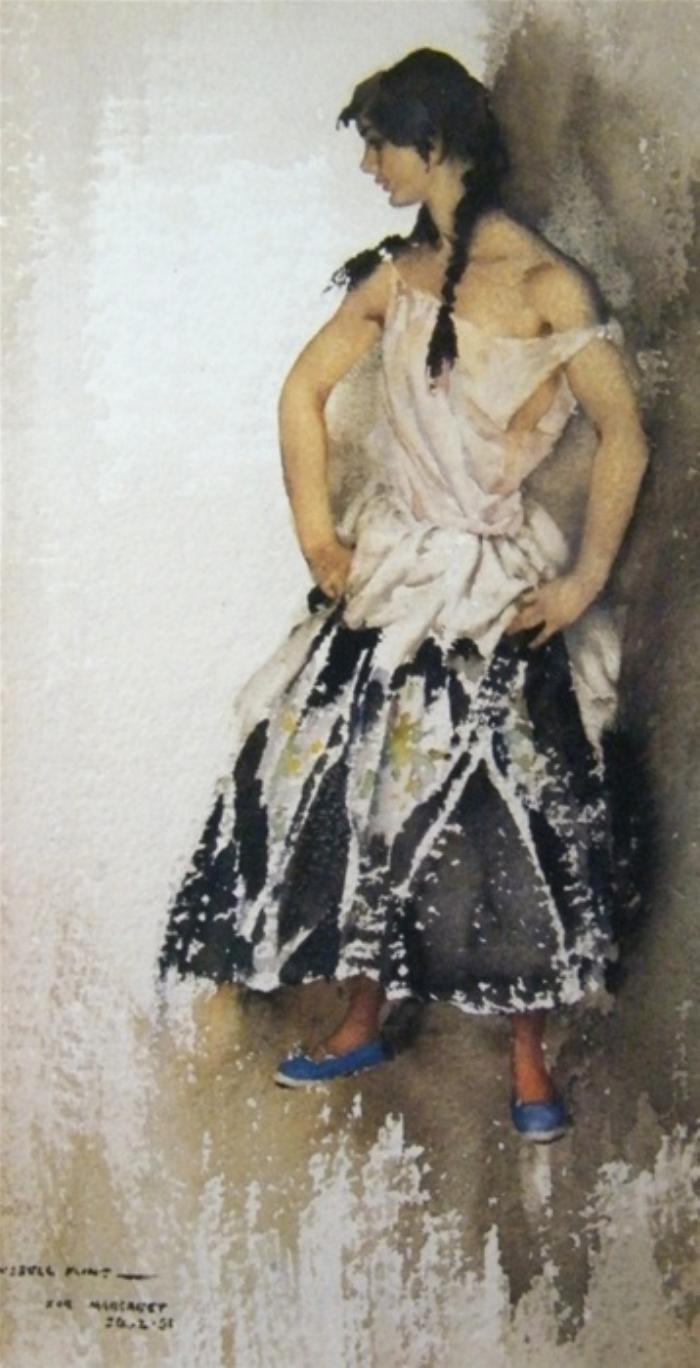 'Maggie Posing'

The above image was published as an 'open' edition print, used for calendars.
This print does not have any value and is purely decorative.
In the bottom right corner, you will be able to see a signature this is part of the print from the original painting it therefore has no extra value to the print.
Now that said however, in signed edition prints, there is a second (personally signed in pencil) signature just off the image bottom right, usually below this first printed one.
It would show to be distinctly signed
afterwards with either pen or pencil then this would make the piece a 'signed' edition and increase its value.
Should you wish to explore the area in France that Sir William spent so much of his time; This holiday house in the Dordogne can provide
a beautiful experience for those who enjoy the countryside and wish to visit the many towns and villages of great character.
Barbaste
In classic Provence, print
roseneath from above shandon
publishers
originals sold
washerwomen, France
Rival tale bearers
little terrace Vannavez
Gypsies and goats
book, Lisping Goddess
gleams and shadows
Boathouse