Maggie Posing
Sir William Russell Flint
P.R.A., P.R.W.S., R.S.W., R.O.I., R.E.
Over thirty years specializing in Sir William Russell Flint's prints and paintings and widely regarded as the world's leading authority
Russell Flint originals, paintings, limited editions, signed prints.
Listed and illustrated below is an 'open' edition print, used for calendars.
This print does not have any value and is purely decorative.
The signature on the image is part of the original painting, ie. a printed signature, and does not come under the term 'signed print
Signed prints
have been personally signed by the artist; usually just off the image bottom right.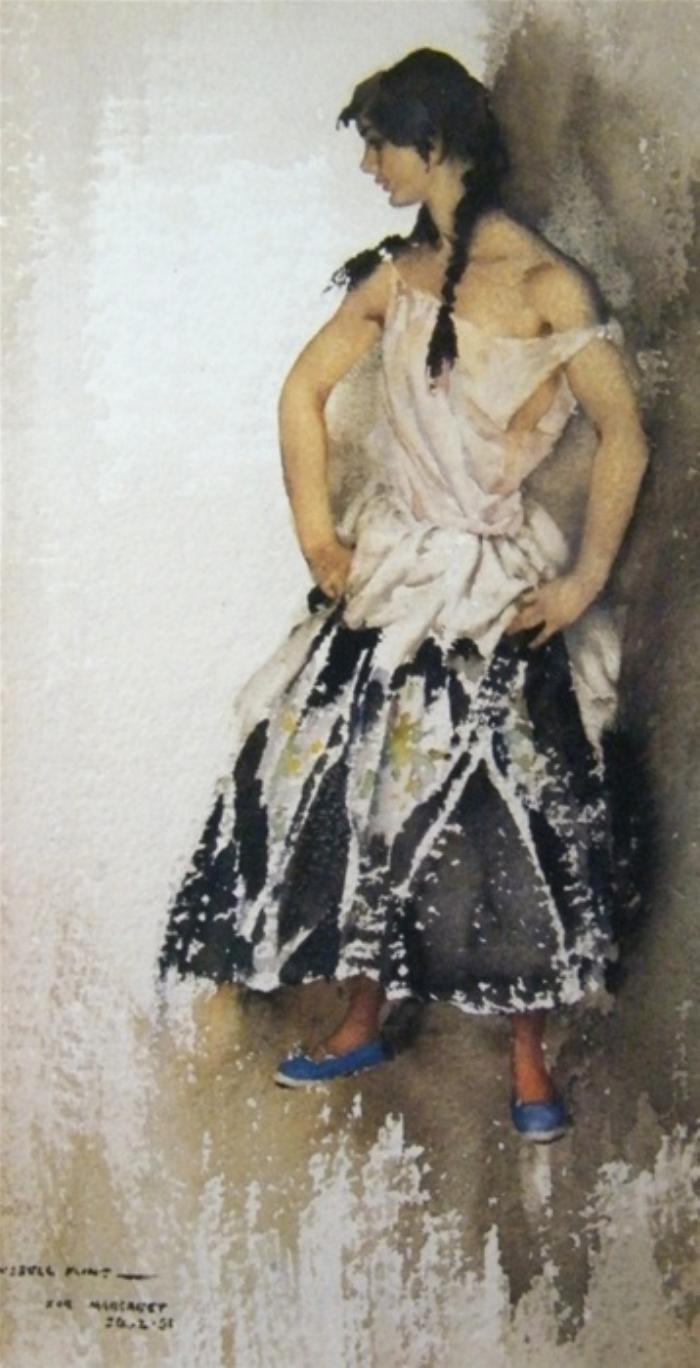 Maggie posing
You may be interested to view two of our websites featuring the work of highly regarded wildlife artist, David Shepherd
read
more
and the signed prints and drawings of Britain's most sought after artworks by L.S. Lowry
read
more