Sisters at Dinard
Sir William Russell Flint
P.R.A., P.R.W.S., R.S.W., R.O.I., R.E.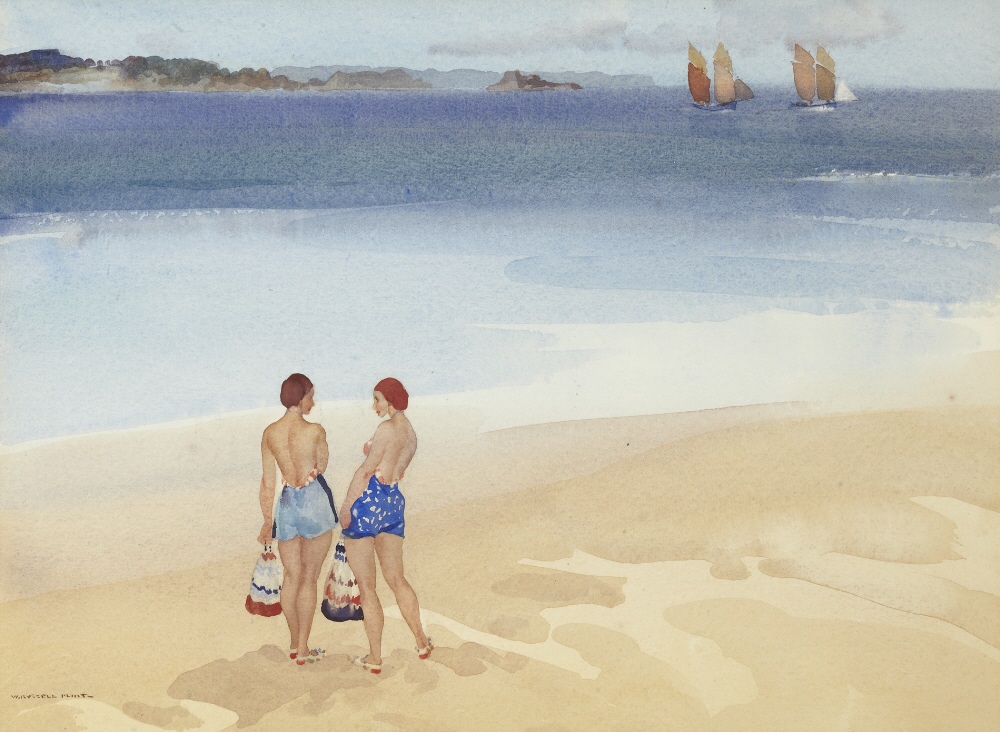 SISTERS AT DINARD
SIR WILLIAM RUSSELL FLINT P.R.A., P.R.W.S., R.S.W., R.O.I., R.E. (SCOTTISH 1880-1969)
Signed, signed and inscribed with title on the backboard, watercolour
24cm x 33cm (9.5in x 13in)
Exhibited:The Fine Art Society, London, Sept. 1941
Estimate: £6,000 - £8,000
A relatively early painting by Russell Flint, as shown by the bathing costumes.
Dinard is a coastal town in Brittany, north wesern France.
Well known for many years by the Parisians wishing to take a short break by the sea.
Made popular by British and American visitors in the 19th century,
The former fishing village attracted wealthy celebrities and businessmen as well as European royalty,
some of whom built fabulous villas.
You may be interested to view two of our websites featuring the work of highly regarded wildlife artist, David Shepherd read more
and the signed prints and drawings of Britain's most sought after artworks by L.S. Lowry read more
Chazelet
Nun's class
Campo san Trovaso