Summertime Uzes
Sir William Russell Flint
P.R.A., P.R.W.S., R.S.W., R.O.I., R.E.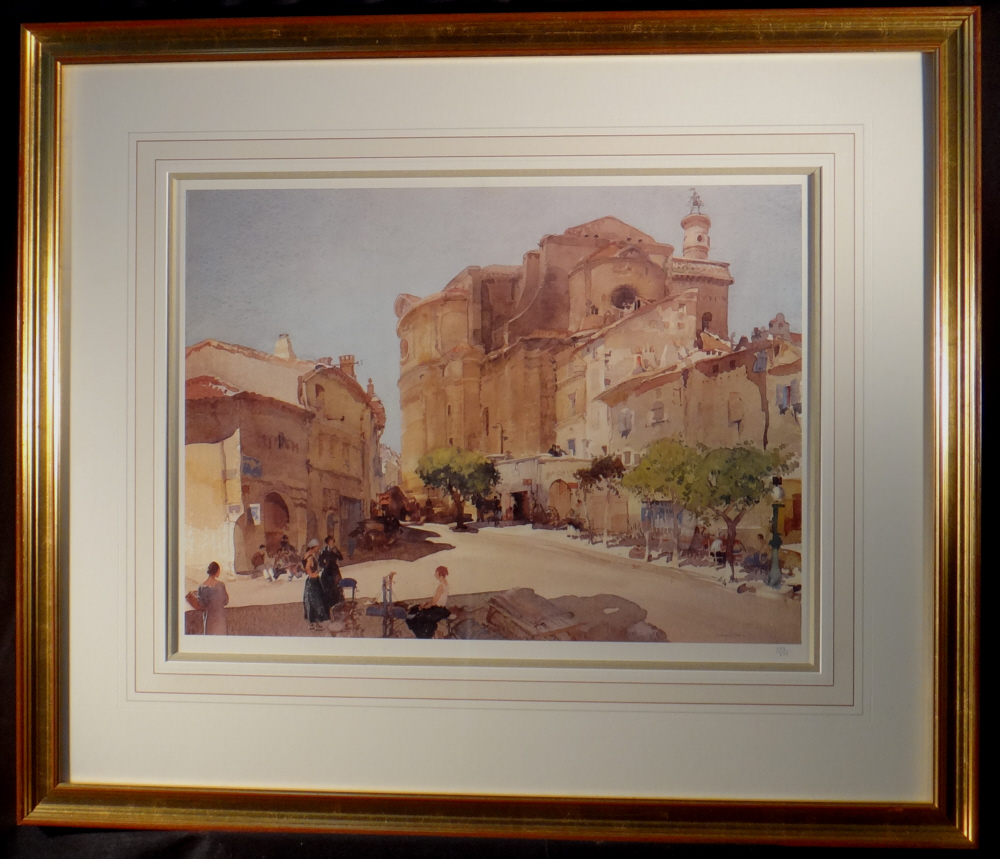 'Summertime, Uzes'
Limited edition print of 653
Published 12th May, 1998
Image Size 15" x 20.5"

Uzes is known for being a hidden gem in the heart of Provence. With stunning architecture from cobbled streets and alleyways to there beautiful boutique stores and weekly markets. If visiting the South of France it is most definitely worth a visit.
Russel Flint has managed to capture the heat of the summer sunshine in this beautifully executed painting.

As a limited-edition print these are highly sought after for both there rarity and prestige. Especially over common poster prints that have little more value than the paper they are printed on.

Recognized worldwide as a master of watercolour painting, Sir William Russell Flint's work enjoys the prominence of some of the finest and most experienced paintings of our time.

You may also be interested to view two of our websites featuring the work of highly regarded wildlife artist, David Shepherd read more
and the signed prints and drawings of Britain's most sought-after artworks by L.S. Lowry read more here. Sir William Russell Flint paintings and signed prints for sale.

Should you wish to explore the area in France that Sir William spent so much of his time; This holiday house in the Dordogne can provide
a beautiful experience for those who enjoy the countryside and wish to visit the many towns and villages of great character.