---
Three against one
Sir William Russell Flint
P.R.A., P.R.W.S., R.S.W., R.O.I., R.E.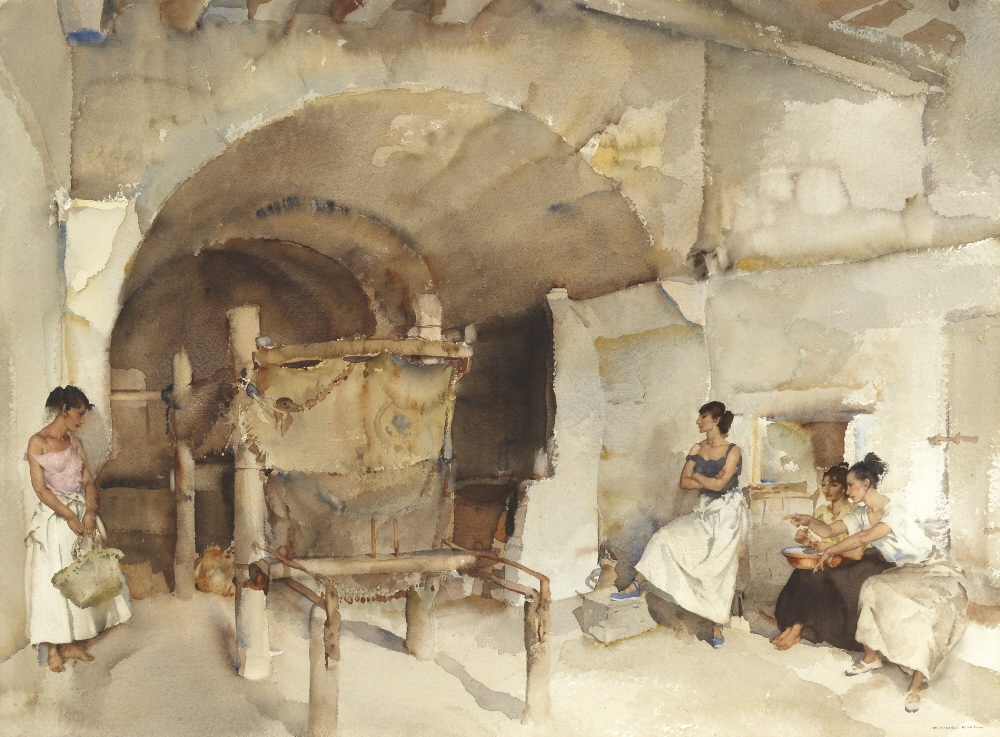 THREE AGAINST ONE
SIR WILLIAM RUSSELL FLINT P.R.A., P.R.W.S., R.S.W., R.O.I., R.E. (SCOTTISH 1880-1969)
Signed, signed and inscribed with title on the backboard, watercolour
49cm x 67cm (19in x 26in)
Exhibited:The Fine Art Society, London, January 1958
Estimate: £12,000 - £18,000
Exhibited in 1958, so I would assume painted in the same year.
Four studies of Cecilia Green in some French vaulted cellar
Very subtle and delicate shades across the painting, which is a full sheet watercolour
I am not sure what the old wooden structure is in the centre of the painting,
but we can see the old rusty metal attachements quite clearly visible.
We have a large collection of limited edition prints (over 500), and a good collection of original paintings by Sir William Russell Flint
Should you wish to visit, with a view to purchasing some work.,
please give me a call or email for an appointment.