Gypsy in Almeria
Sir William Russell Flint
P.R.A., P.R.W.S., R.S.W., R.O.I., R.E.
---
---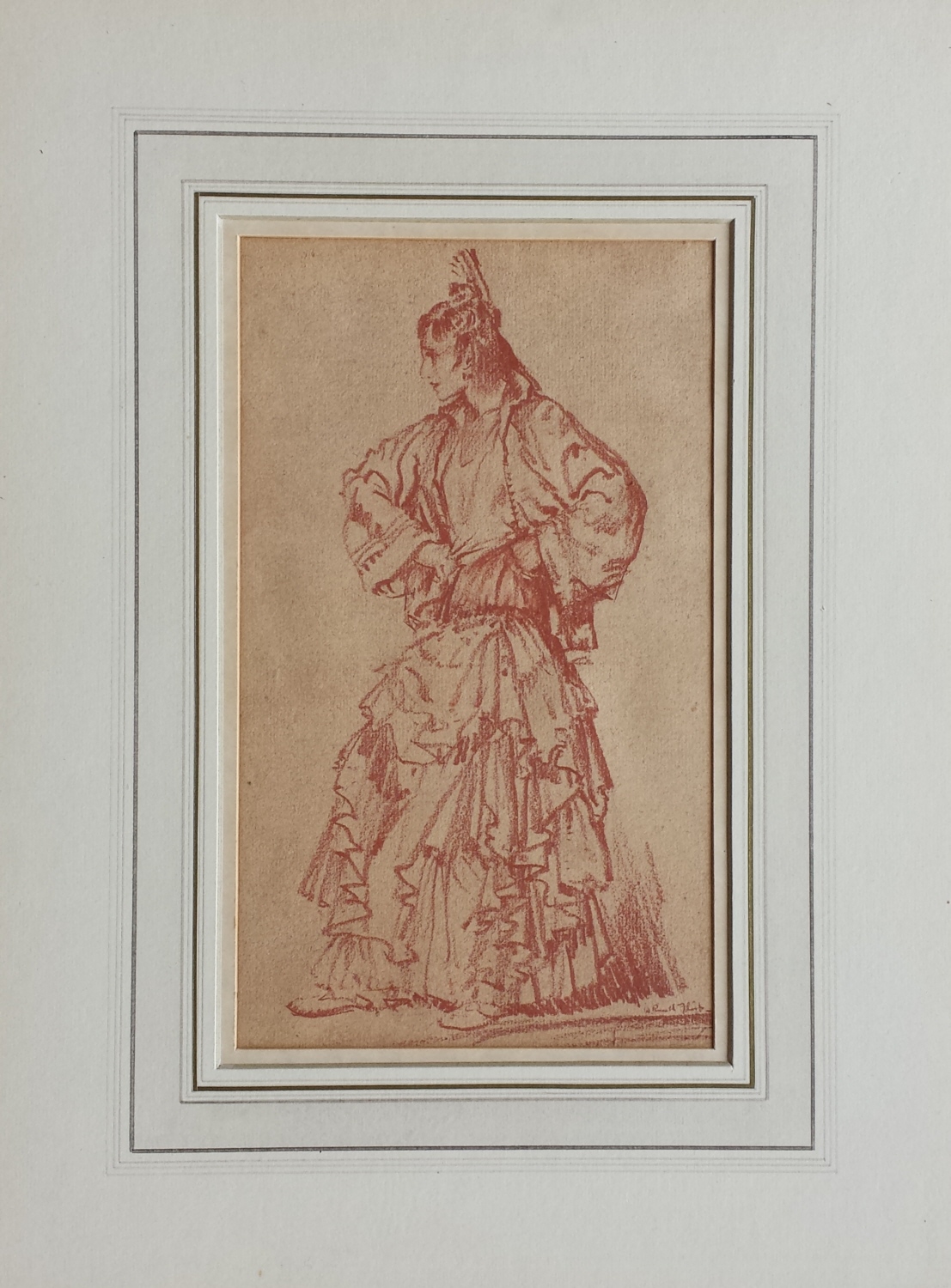 Gypsyin Almeria
signed 'W. RUSSELL FLINT'
An original red chalk drawing of a Gypsy in Almeria, by Sir William Russell Flint
Drawn on French paper dated 1793
Image size 10 x 6 inches
Overall size with frame 17.75" x 13.5"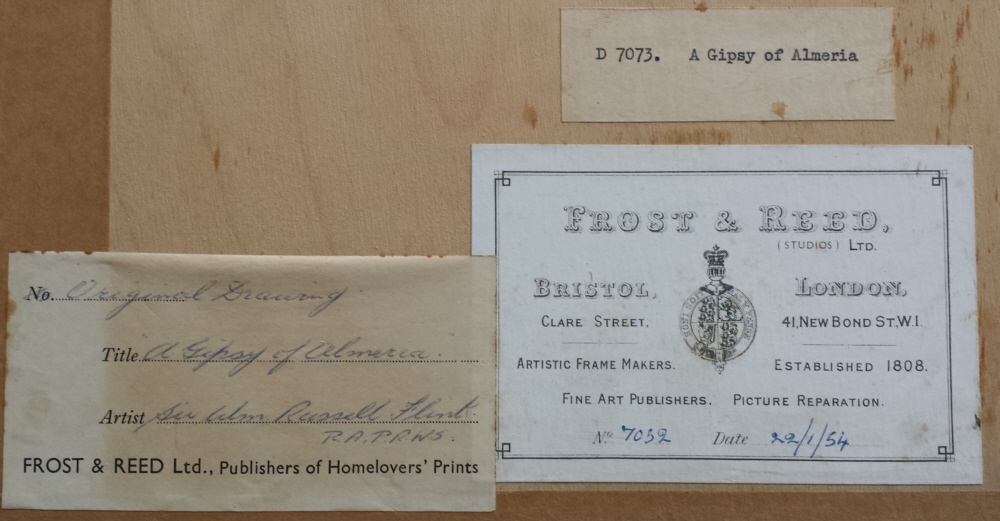 Although Russell Flint visited Spain only a few times, he became know for his portraits of 'Spanish gypsy girls'.. Ususually Cecilia Green.
This is a classic red chalk drawing illustrating Flint's masterful command of chalk and pencil.
The area is the epitome of Gerald Brenan`s description of Almeria, in South from Granada, as 'like a bucket of whitewash thrown down at the foot of a bare, greyish mountain';
it was also the subject of a book by Spanish writer Juan Goytisolo, banned under Franco for its fierce criticism of the area's grinding poverty and appalling, medieval living conditions.
Don't go there alone at night, though be careful during the day too.
David Shepherd
L.S. Lowry
Sir William Russell Flint paintings and signed prints
Sir William Russell Flint