Dalitha
Sir William Russell Flint
P.R.A., P.R.W.S., R.S.W., R.O.I., R.E.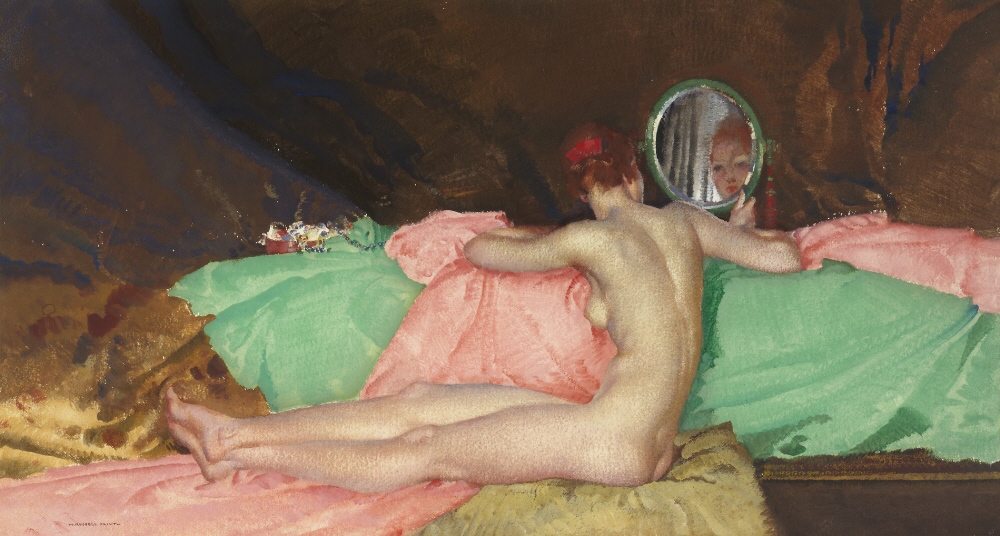 DALITHA
SIR WILLIAM RUSSELL FLINT P.R.A., P.R.W.S., R.S.W., R.O.I., R.E. (SCOTTISH 1880-1969)
Signed, watercolour
32.5cm x 60.5cm (13in x 24in)
I may be mistaken, but with the strong colours rhis looks remarkably like an oil painting.
Although known for his beautifully subtle and fine watercolour paintings,
Russell Flint was easily able to adapt his hand to paint in another medium, in this case oil paint.
Watercolour painting is far less forgiving, should a mistake be made, whereas with oil painting,
it is quite easy to paint over and completely change anything required.
You may be interested to view two of our websites featuring the work of highly regarded wildlife artist, David Shepherd read
more
and the signed prints and drawings of Britain's most sought after artworks by L.S. Lowry
read
more