Acquiescent Angels
Sir William Russell Flint
P.R.A., P.R.W.S., R.S.W., R.O.I., R.E.
---
---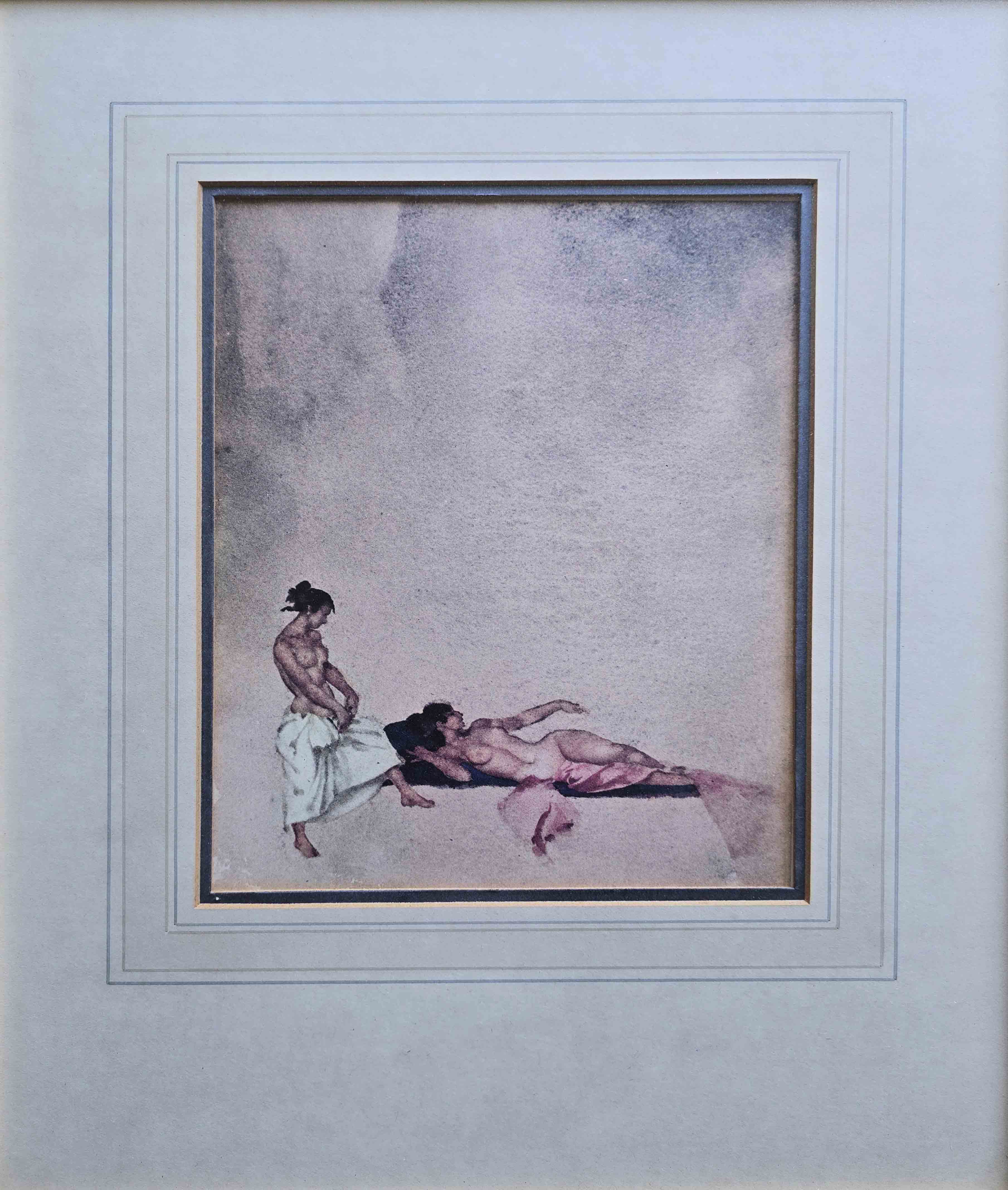 'Acquiescent Angels'
Limited edition of 756
Published 1974 .
Image size 9.75" x 7.5"
---
Published as a pair with 'Mutinous Maids' These two cameo style paintings were published by The Adam collection in 1974.
I would guess due to the detail in these paintings, they have been considerably reduced in size from the original watercolours.
There is undoubtedly a story behind these two titles, but it is very difficult to guess.
Most of the studies are of Cecilia Green, being particulary acquiescent or mutinous..!
The dictionary explanation for acquiescent is,
"The adjective acquiescent describes someone who willingly carries out the wishes of others.
If you say "yes" to every request for help, you may have an acquiescent personality."
---
The word acquiescent means ready to accept something without protest, or to do what someone else wants.
Judging by the title this would appear to mean; two 'angels' more than happy to please and help.
As opposed to the 'Mutinous Maids' who would appear to have the opposite sentiment.