---
Track across the dunes
Sir William Russell Flint
P.R.A., P.R.W.S., R.S.W., R.O.I., R.E.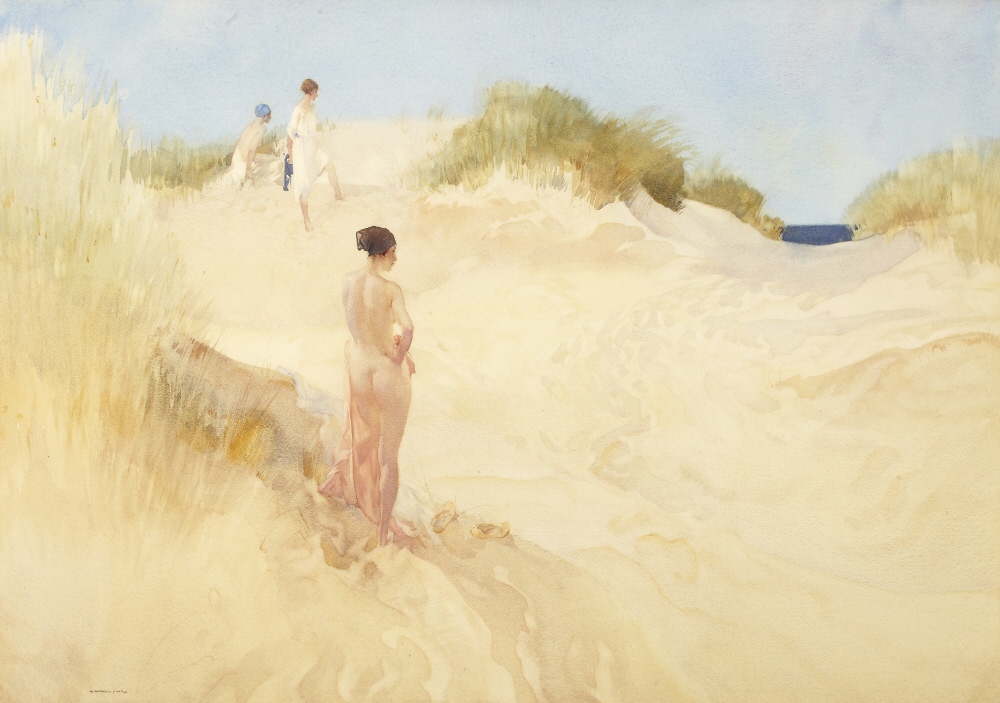 TRACK ACROSS THE DUNES
SIR WILLIAM RUSSELL FLINT P.R.A., P.R.W.S., R.S.W., R.O.I., R.E. (SCOTTISH 1880-1969)
Signed, signed and inscribed with title on the backboard, watercolour
53cm x 75cm (21in x 29.5in)
Exhibited:The Fine Art Society, London, 1929
Estimate: £10,000 - £15,000
This is a relatively early publication, althouth by 1929 Russell Flint was 49 years old and a highly accomplished professional artist.
The area looks remarkbly similar to the north east coast line, near Bamburgh.
Russell Flint loved to spend time along this coast, and passed many hours painting here, as did L.S. Lowry.
We have a large collection of limited edition prints (over 500), and a good collection of original paintings by Sir William Russell Flint
Should you wish to visit, with a view to purchasing some work.,
please give me a call or email for an appointment.
two models
washer women by the drome
four sisters, Chazelet
anne marie by the loire
camposantrovaso
limited edition, prints