Blue Tent Parame
Sir William Russell Flint
P.R.A., P.R.W.S., R.S.W., R.O.I., R.E.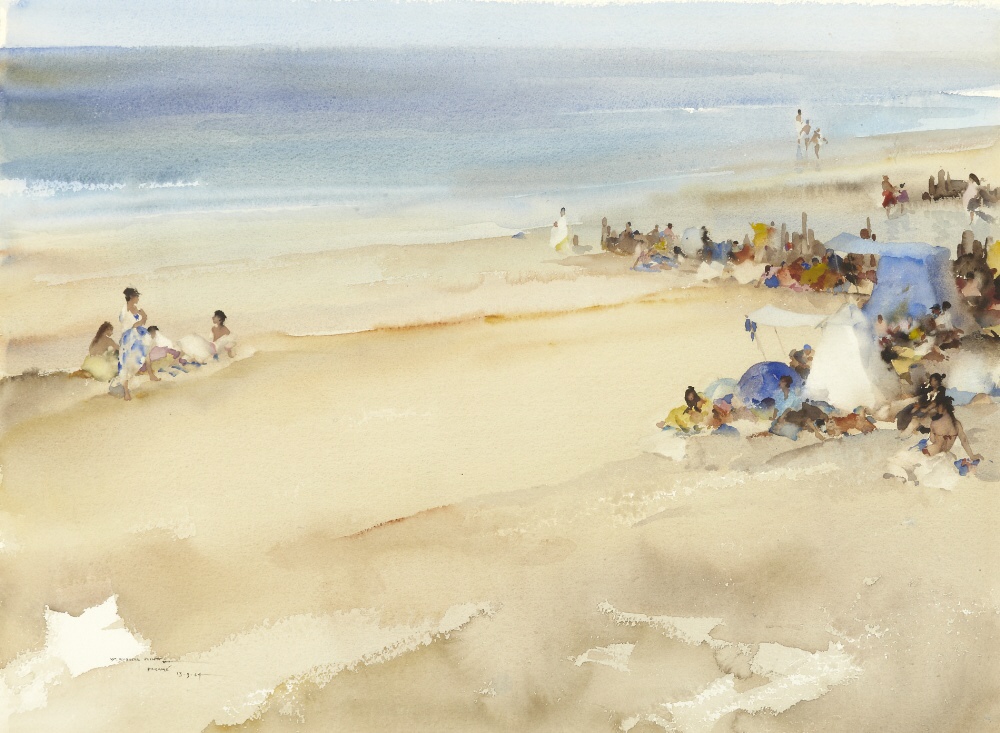 THE BLUE TENT, PARAME
SIR WILLIAM RUSSELL FLINT P.R.A., P.R.W.S., R.S.W., R.O.I., R.E. (SCOTTISH 1880-1969)
Signed, inscribed and dated `Parame, 13.9.64`, watercolour
49cm x 67cm (19in x 26.5in)
Provenance:Frost and Reed, Bristol, Registered No.D12823

It is difficult to guess the location of this painting, possibly along the south coast of France.
The beach scene looks to be a warm day, with scantily clad figures of Cecilia in various poses.
No boats on the sea though, or people playing in the water.
A calm, tranquil scene of girls enjoying their time on the beach.
You may be interested to view two of our websites featuring the work of highly regarded wildlife artist, David Shepherd read
more
and the signed prints and drawings of Britain's most sought after artworks by L.S. Lowry
read
more