Lucilla posing
Sir William Russell Flint
P.R.A., P.R.W.S., R.S.W., R.O.I., R.E.
Listed and illustrated below is an 'open' edition print, used for calendars.
This print does not have any value and is purely decorative.
The signature on the image is part of the original painting, ie. a printed signature, and does not come under the term 'signed print',
Signed prints
have been personally signed by the artist; usually just off the image bottom right.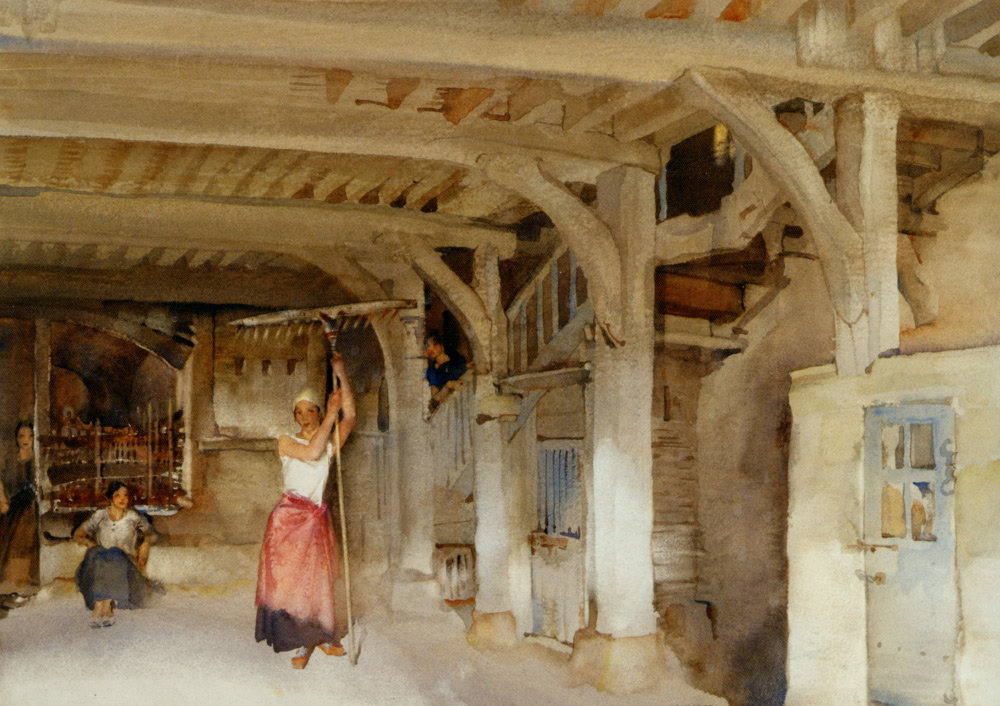 Lucilla posing
William Russell Flint was made Sir William Russell Flint in nineteen forty seven, and fifteen years later his work was given supreme prominence by a
retrospective exhibition in the Diploma Gallery of the RA. During this period, Charles Wheeler, who was the President of the Royal Academy,
remarked that Russell Flint's art was an incredible feat and a 'baffling skill'.
In his later years, due to his artistic and financial success, Russell Flint was able to travel extensively across Europe, particularly in France
where he was a prolific painter, also enjoying some time painting in Switzerland, Spain, Italy, and Scotland.
If you wish to visit the beautiful countryside and villages in the south west of France where Flint spent much of his time painting,
a beautiful holiday house in Dordogne is to let throughout the year.
Should you wish to explore the area in France that Sir William spent so much of his time this holiday house in the Dordogne
see here
can provide
a beautiful experience for those who enjoy the countryside and the many towns and villages of great character. You may be interested to view two of our websites featuring the work of highly regarded wildlife artist, David Shepherd
read
more
and the signed prints and drawings of Britain's most sought after artworks by L.S. Lowry
read
more.
Nile ferry
Jemima in Anglesey
limited edition, prints
early morning, france