The Lisping Goddess
Sir William Russell Flint
P.R.A., P.R.W.S., R.S.W., R.O.I., R.E.
---
---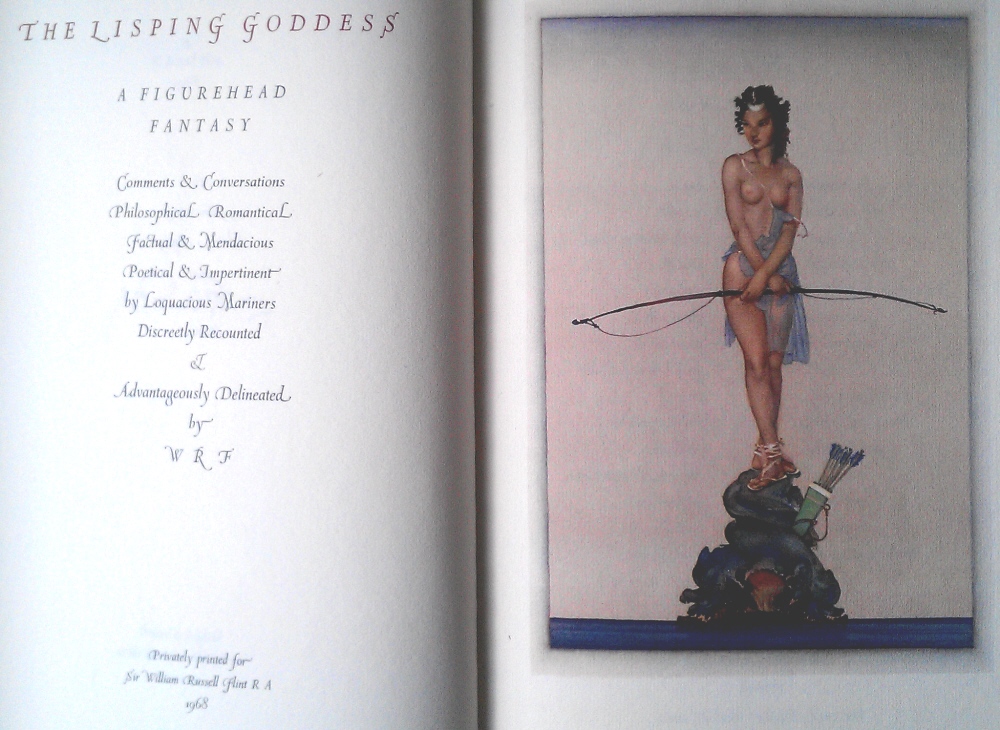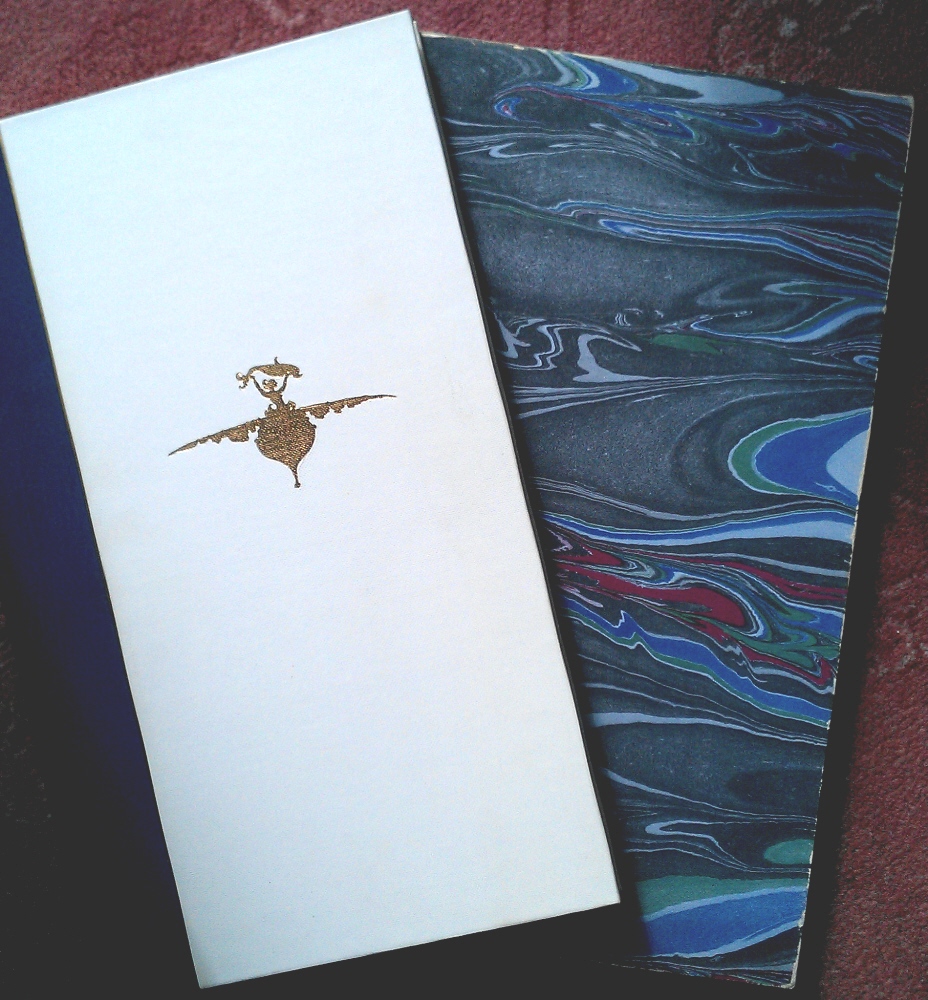 "The Lisping Goddess"
Signed personally by Russell Flint and published on handmade paper
Date of publication 1968
Signed by Sir William RussellFlint
mint condition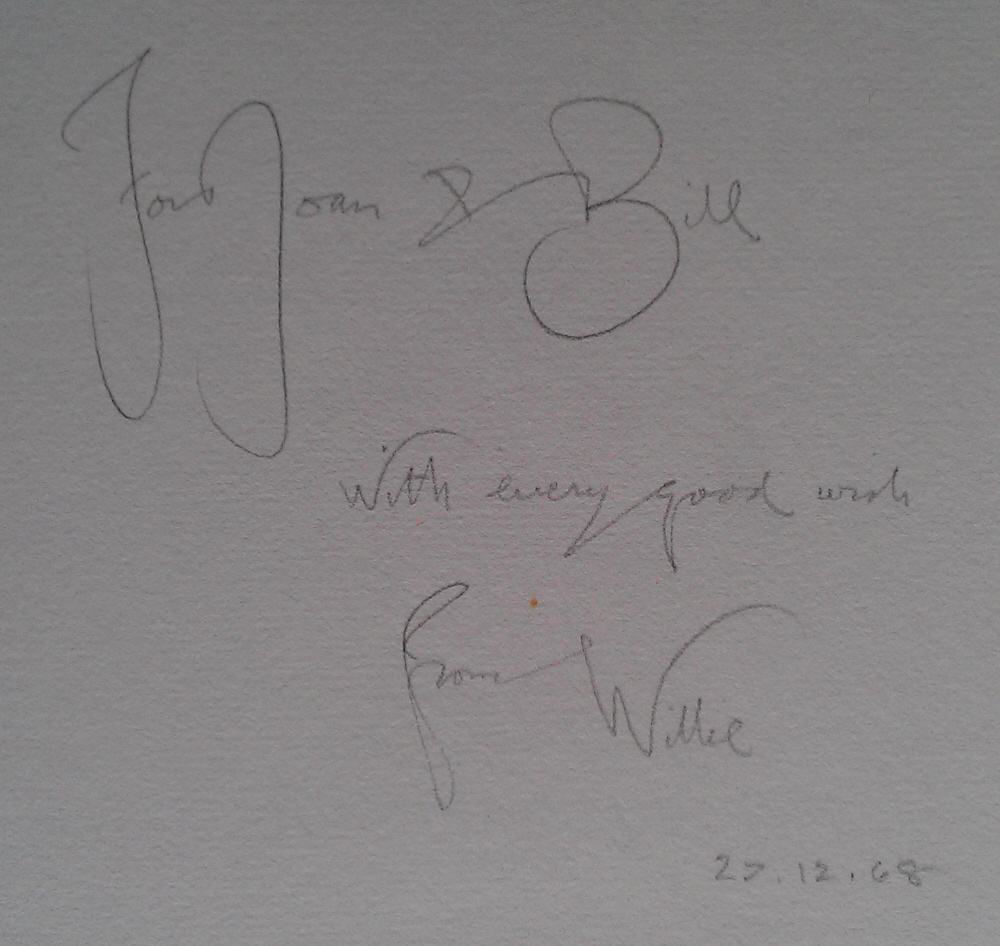 The Lisping Goddess
A figurehead Fantasy
Comments and Conversations
Philosophical Romantical
Factual and Mendacious
Poetical and Impertinent
by Loquacious Mariners
Discretly Recounted
Advantageously Deliniated
by
William Russell Flint
A rare and beautiful signed limited edition book for the discerning collector.
Should you wish to explore the area in France that Sir William spent so much of his time this holiday house in the Dordogne can provide
a beautiful experience for those who enjoy the countryside and the many towns and villages of great character.
You may be interested to view two of our websites featuring the work of highly regarded
wildlife artist, David Shepherd
and the signed prints and drawings of Britain's most sought after artworks by
L.S. Lowry
.
privacy Terms and Conditions
Antoinette and the Bathers
article1
calendar-print
Cecilia in Piccadilly
flowers and lacquer
the Fountain
garden tap/a>
gossipaftermarketperigord
Guild Limited Editions 1973-2003, russell flint, code, fatg
gypsy festival st. andalusia
lucilla
madamedubarry
mill, barbaste
ambrosine
original-arches
cecilia, painting
cecilia's new dress, drawing
Charlotte
Dianas secret vault
high shelf
holiday after ramadan
original-mocktoil
original nine studies
across the moat, Brantome,Original painting
painting lacave
les Osiers