Semur-en-Auxois
Sir William Russell Flint
P.R.A., P.R.W.S., R.S.W., R.O.I., R.E.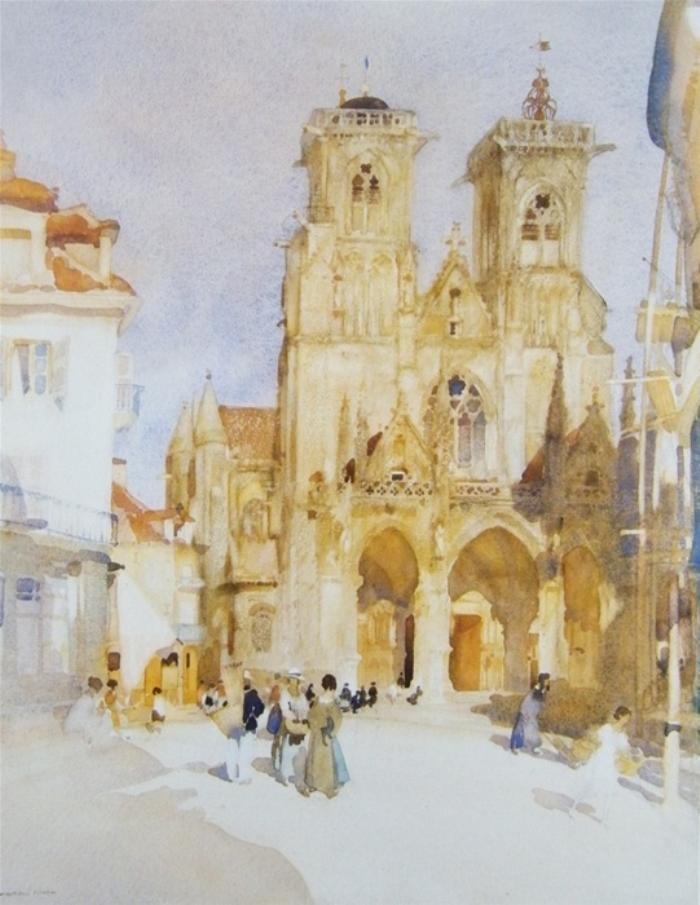 Semur en Auxois
Semur-en-Auxois is a commune of the Côte-d'Or department in eastern France.
The engineers Edmé Régnier L'Aïné and Émile Dorand,
and the Encyclopédiste Philippe Guéneau de Montbeillard were born in Semur-en-Auxois,
while the military engineer Vauban was educated at the Carmelite college.
Semur-en-Auxois has a medieval core, built on a pink granite bluff more than half-encircled by the River Armanç on.
The river formerly provided motive power for tanneries and mills, but its flow is now somewhat reduced by the Lac de Pont.
The dam was built upstream in the 19th century to provide water for the Canal de Bourgogne.
You may be interested to view two of our websites featuring the work of highly regarded wildlife artist, David Shepherd
read
more
and the signed prints and drawings of Britain's most sought after artworks by L.S. Lowry
read
more