Ray
Sir William Russell Flint
P.R.A., P.R.W.S., R.S.W., R.O.I., R.E.
---
---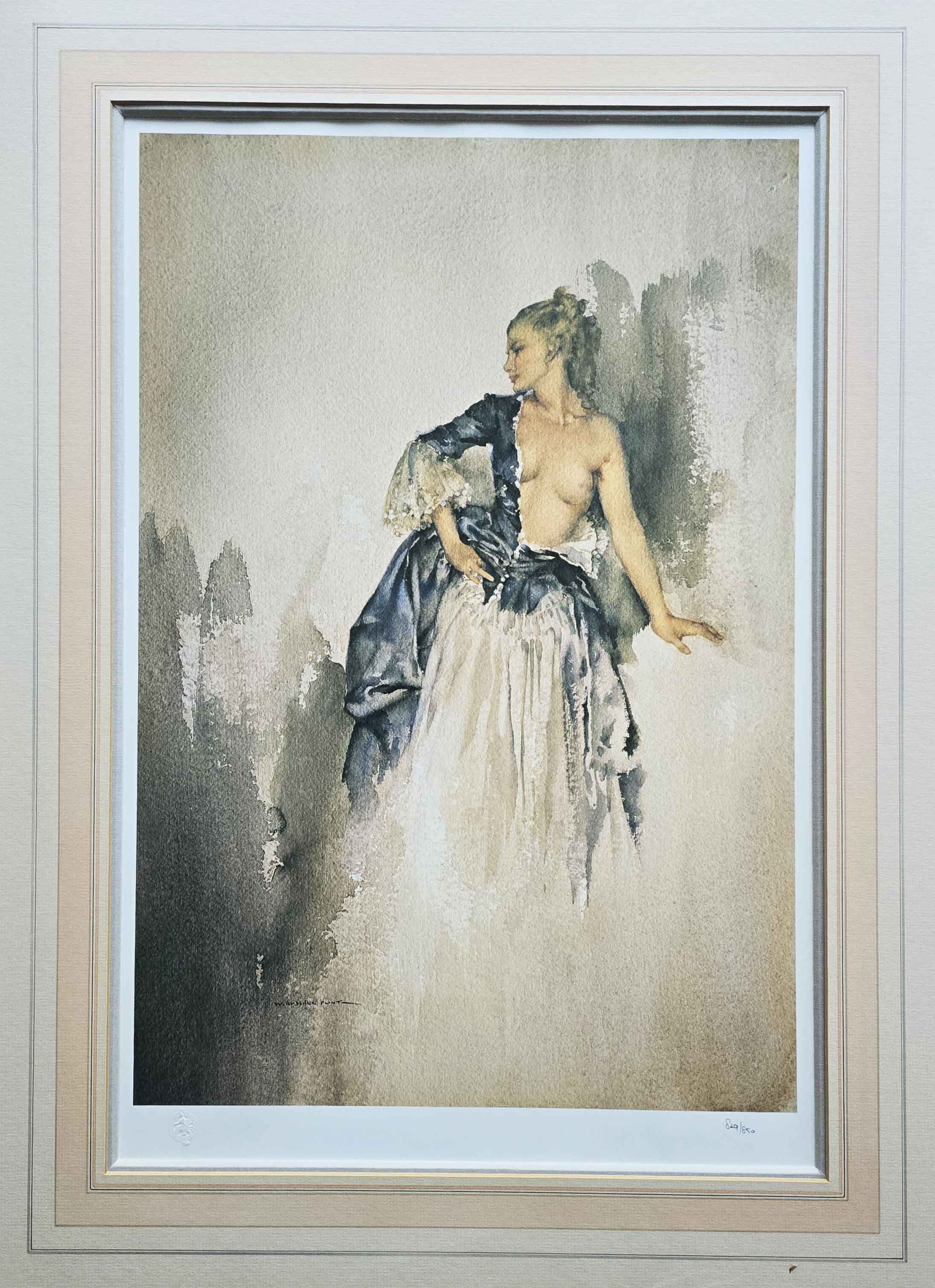 'Ray'
Limited edition of 850
Published; November, 1990
Image Size 21.5" x 14.75".
A portrait of Ray Fuller.
---
An interesting comparison in how Russell Flint's style of painting developed and matured over the years
please see, ...
The Two models
The model in this painting is Ray Fuller.
Published by Michael Stewart in May, 1990, this offset Litho became a sought after collector's item. There has never been a better time to invest in an original painting or limited edition print by Sir William Russell Flint, recognized as one of the world's finest watercolour artists.
prices
guild code list high shelf
original nine studies
Guild Limited Editions 1973-2003, russell flint, code, fatg
cecilia, painting
ambrosine
sandy bastion, painting
secretgarden, painting, Nimes
araminta
Dianas secret vault
flowers and lacquer
sold, paintings
the Fountain
chateau garden, Languedoc
spanish street scene with donkey
Provencal Caprice
across the moat, Brantome,Original painting
gossipaftermarketperigord
priscilla by the ardeche, painting
urllist.txt
original-mocktoil
original-arches
link to us