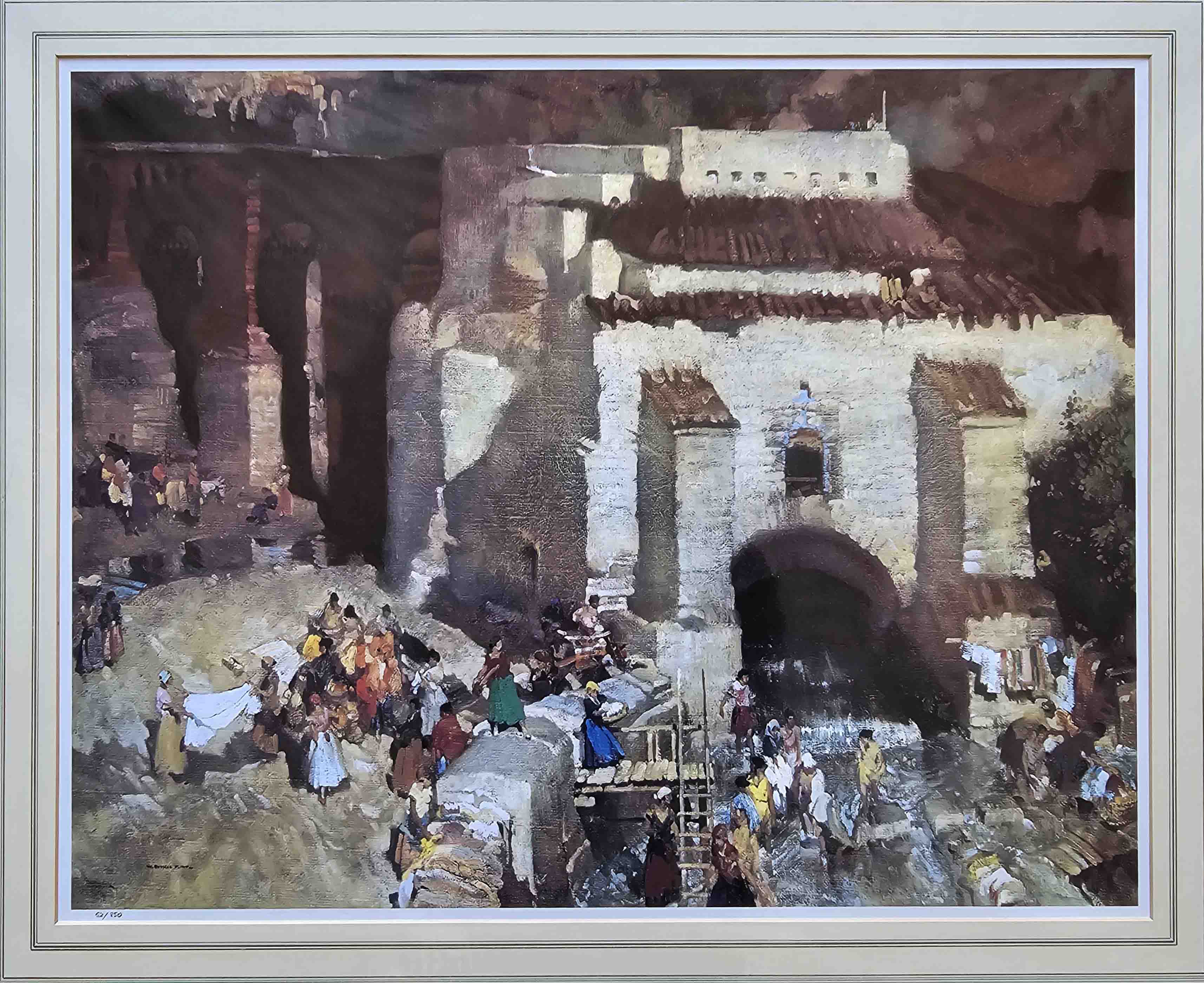 'Gypsy Festival, St. Andalusia'
Limited edition of 850
Published 1978.
Image size 18" x 24"
This subject, now in the Walker Art Gallery, was sold by Sir William directly to the
Corporation of the City of Liverpool in 1937 for the sum of £200.
The medium is oil and it is perhaps an interesting comment on the academic
attitudes of the day that many of the works purchased by museums were in this medium and not watercolours.
One of Sir William's favourite subjects, Spanish gypsy girls, festivities, and the character that oozes from the ancient stonework,
that has undoubtedly been built many hundreds of years ago.
---
You may be interested to view two of our websites featuring the work of highly regarded wildlife artist, David Shepherd
read
more
and the signed prints and drawings of Britain's most sought after artworks by L.S. Lowry
read
more