The Unsuccessful Shrimper
Sir William Russell Flint
P.R.A., P.R.W.S., R.S.W., R.O.I., R.E.
---
---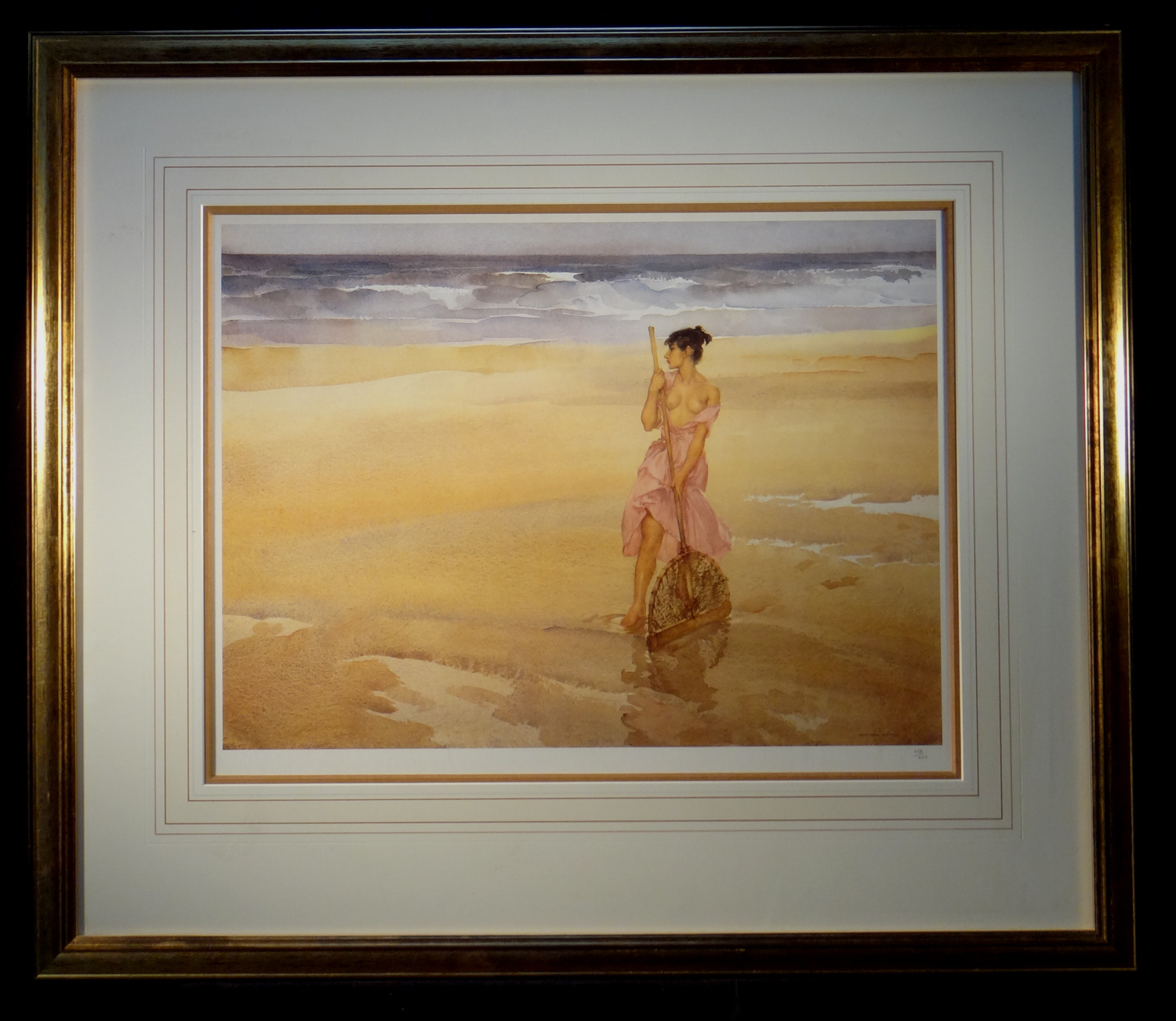 The Unsuccessful Shrimper
Limited edition print of 650
Publication date 12th May 1999
Image Size 20.5" X 15".
Complete with frame
This is a fairly recent publication 1999 by Russell Flunt's daughter-in-law, Susan Russell Flint.
The scene is undoubtedly along the north east coast, Northumberland, possibly Bamburgh, where he painted many seascapes and several 'Shrimping Girls'
We have an original 'The Shrimper', which looks much earlier , judging by the clothes and hair.
Bamburgh is hailed as a particularly special place for artists, as the light that reflects on the sand and sea has a uniqueness not seen elsewhere.
Berwick-upon-Tweed:- Flatfish, codling and bass can be caught from the shore, especially Spittal and Gosswick Beaches.
Bass and pollock can be caught in summer from some of the rock marks around the Needle's Eye area with spinners, plugs and lures worth a try.
Marks around the pier and harbour area also sometimes produce mullet during very calm conditions in summer.
There are decent cod taken in winter to big hooks and big baits in and around the harbour, and there are usually plenty of whiting around to keep anglers entertained while they wait for the big fish to bite.
David Shepherd
L.S. Lowry