---
Sirens
Original watercolour
Sir William Russell Flint
P.R.A., P.R.W.S., R.S.W., R.O.I., R.E.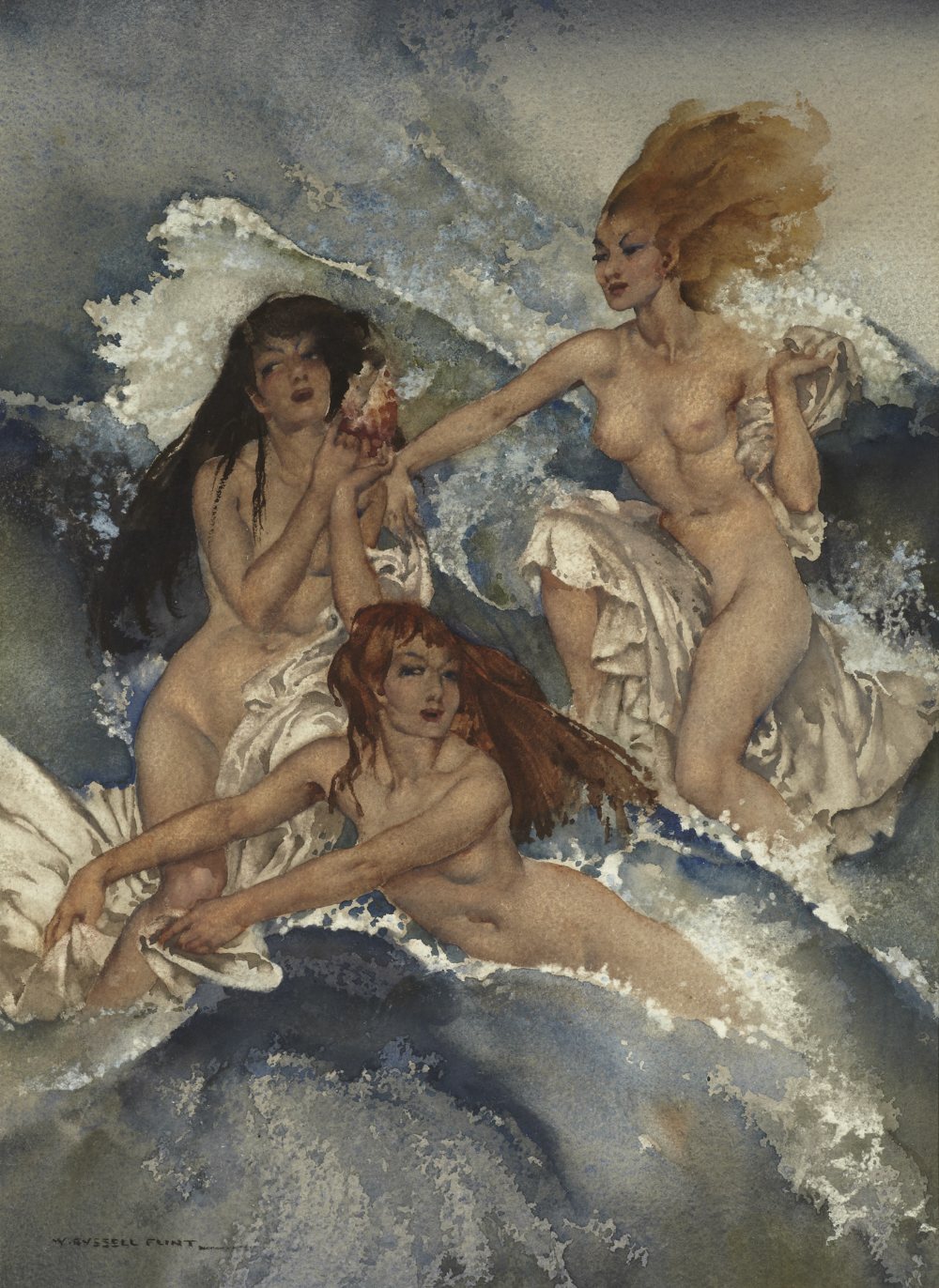 THE SIRENS
SIR WILLIAM RUSSELL FLINT P.R.A., P.R.W.S., R.S.W., R.O.I., R.E. (SCOTTISH 1880-1969)
Signed, signed and inscribed with title on the backboard, watercolour
35.5cm x 26cm (14in x 10in)
Estimate: £10,000 - 15,000
In Greek mythology, the Sirens were dangerous creatures, who lured nearby sailors
with their enchanting music and singing voices to shipwreck on the rocky coast of their island.
Roman poets placed them on some small islands called Sirenum scopuli.
We have a large collection of signed and unsigned limited edition prints.
Also a good collection of originsal water colour paintings and drawings.
Should you wish to visit the studio with a view to purchasing some work,
please phne or email for an appointment.