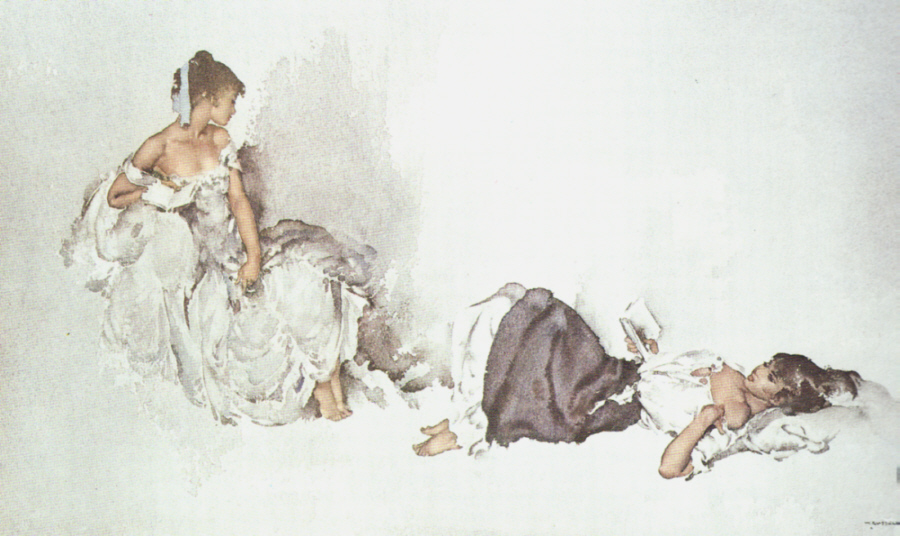 'Jesse and Jemima'
Limited edition print of 656 + 6
Date of publication 1971.
Published by The Medici Society
Image size 11.5" x 21.5"
Two poses by Cecilia Green
Jesse and Jemima stands as another lovely watercolour print using composition.
Undoubtedly two poses of Cecilia Green a Russell Flint painting of classic form.
Always regarded as a very fine painting, 'Jesse and Jemima' remains one of the more sought after unsigned limited editions.
Russell Flint has long since been merited as being one of the world's greatest watercolourists.
No one has managed to create the subtleties he achieves to show items such as .. stone work, materials, flesh, water, snow.
With an unsurpassed delicacy, his work is admired throughout the world.