Iberian Flounces II
Sir William Russell Flint
P.R.A., P.R.W.S., R.S.W., R.O.I., R.E.
---
---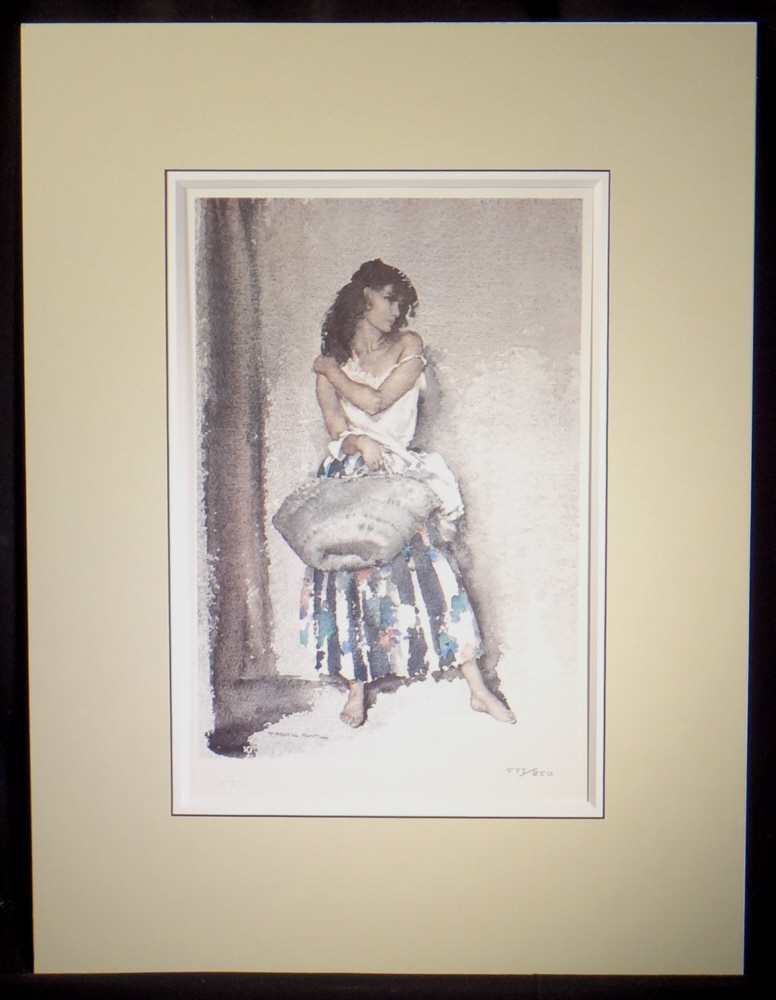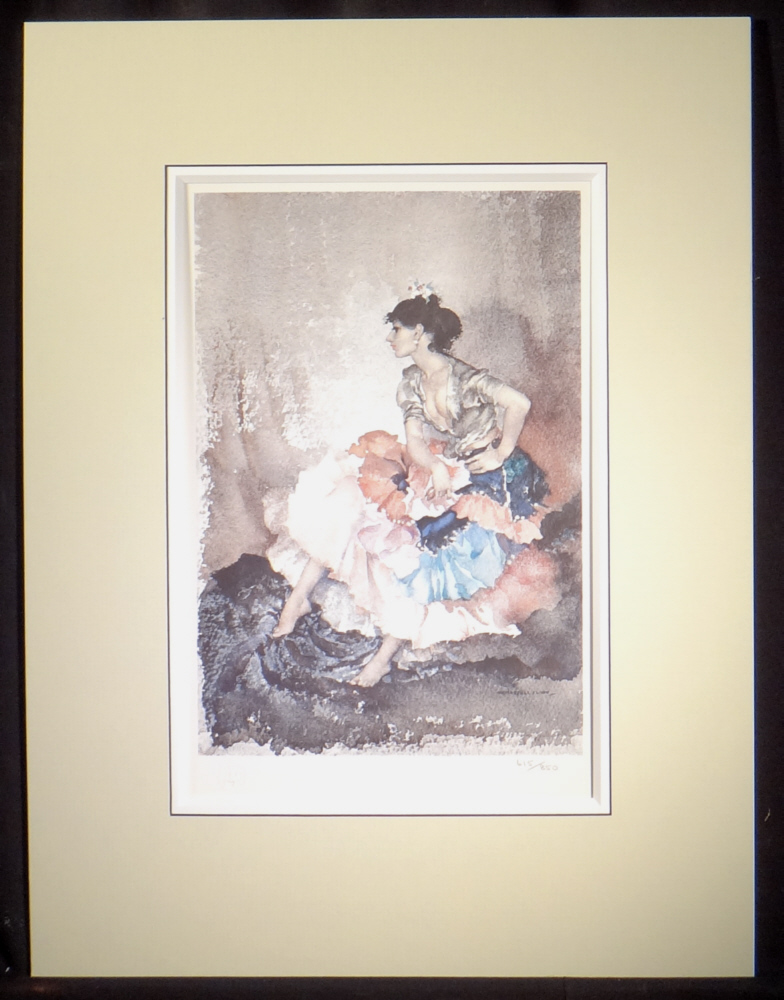 'Iberian Flounces' I and II
Limited edition print of 850
Published 1979
Image Size 11.25" X 7.5"

These two studies of Cecilia were originally included in the Royal Academy diploma exhibition in 1962 under their separate titles as 'A girl in a striped skirt' and 'Iberian Flounces'.
Since the two publications had been created in unison it was the colour pallets and tones are similarly matched.
This crates a beautiful pairing for these watercolours and would be recommended to pursue having both pieces.
The Iberian Peninsula is a mountainous region that's most associated with the countries of Spain and Portugal.
Iberian Flounces II
Recognized worldwide as a master of watercolour painting, Sir William Russell Flint's work enjoys the prominence of some of the finest and most experienced paintings of our time.
David Shepherd
L.S. Lowry
Sir William Russell Flint paintings