Gypsies outside a church
Sir William Russell Flint
P.R.A., P.R.W.S., R.S.W., R.O.I., R.E.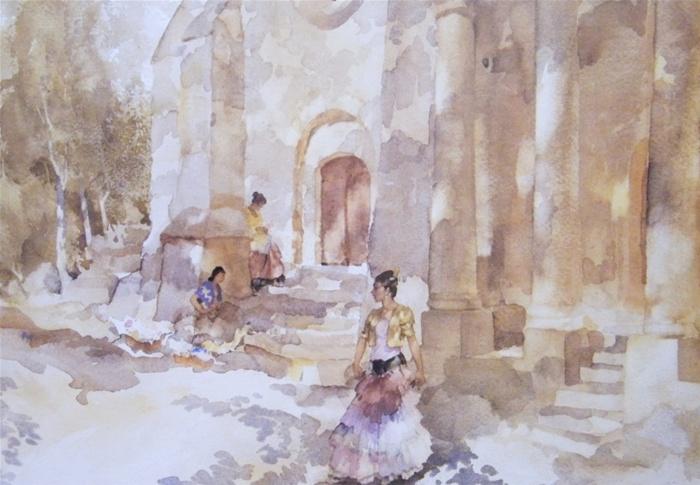 Gypsies outside a church
This painting has been published as a calendar print, and is of no great value, however recently many of the calendars have become quite collectable and provide much pleasure to a large audience of admirers.
The very subtle colours and reflected light indicate that the region is most probably in the Camargue region of France.
Three poses of Cecilia undoubtedly in the warm climate of the south of France, possibly in the Languedoc,
where Russell Flnt spent a great deal of time, and where many gypsies congregate, particularly for a large event at St. Marie de la mer in the Camargue.
This painting was published as an unsigned, unlimited open edition calendar print, it is purely decorative and has no value, unfortunately due to the inks used, many will now be faded.
Iberian Flounces II