Print or Painting?
Sir William Russell Flint
P.R.A., P.R.W.S., R.S.W., R.O.I., R.E.
---
---
It can often be quite confusing to know whether a picture is a print, or indeed an original painting.
The first option is to look at the work close up through an eye glass.

Unfortunately the often heard, "I found it in the attic." is extremely rare
Highly valuable works are usually well looked after and treasured items
They will not be discarded to the depths of a cupboard or attic
We all hope that some long forgotten treasure may be uncovered, left there by a distant relative
But the truth is, there is more chance of a lottery win....
Is my print of any value.... a signed, limited edition...?
When a print is signed, it is usually signed in pencil (or ocassionally biro) just off the image on the bottom right of the picture...
Eg.. The signature on the image, is a printed signature (from the original painting).... This is not a signed print..
If the print has a mount upto the image, and is not showing any border around the print, it can usually be taken that this is
a poster print, (the pencil signature or publishers stamp will not be hidden behind the mount). The publishers stamp,
and/or numbering will usually be on the bottom left just off the image. There are many open edition (poster) prints by Lowry,
these are just decorative and do not have any substantial value
After the artist's death, limited edition prints have been published; these will show a publisher's embossed stamp
and/or numbering at the bottom of the print, just off the image.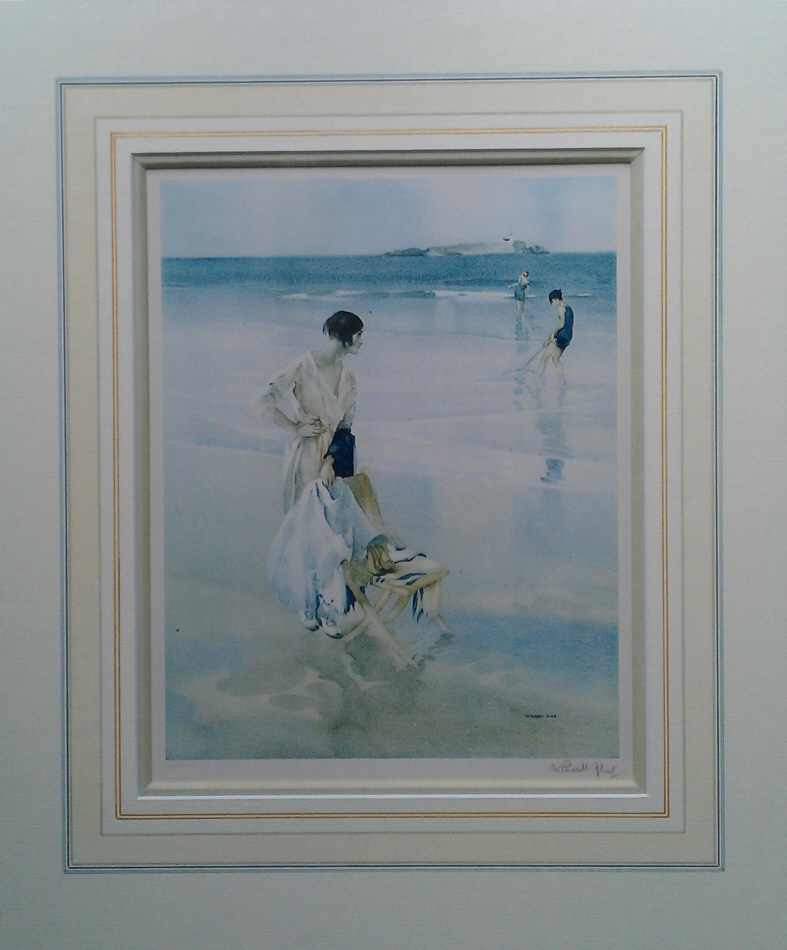 Sir William Russell Flint has become one of the world's most respected watercolourists,
his work is held in many galleries throughout the world.
Telephone:- England 01623 799 309
Sir William Russell Flint Prints and Paintings